Why use 5+9A+5mm double glazing unit Doors?
The 20mm DGUs doors refer to a type of insulated glass unit (IGU) that is commonly used in both residential and commercial settings. These numbers represent the thickness of each component in the unit: 5mm for the thickness of each glass panel, and 9A refers to the 9mm air or gas-filled spacer between the two glass panels.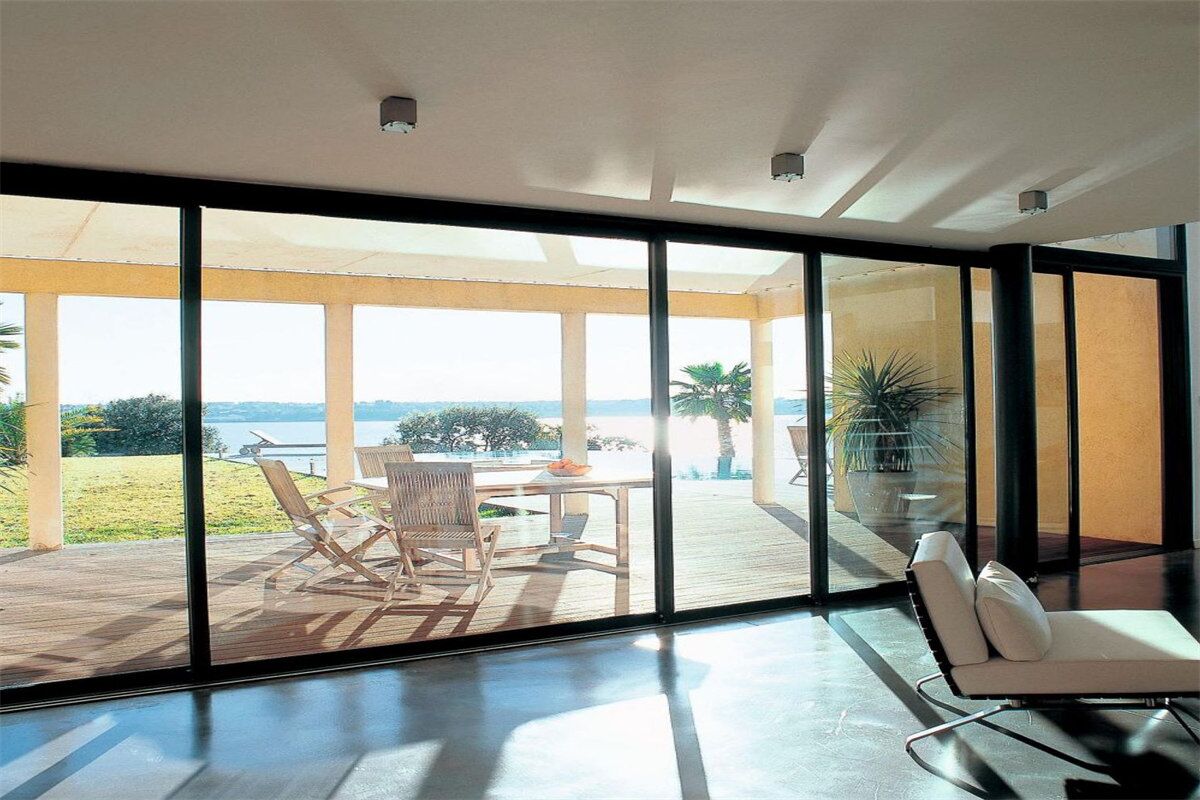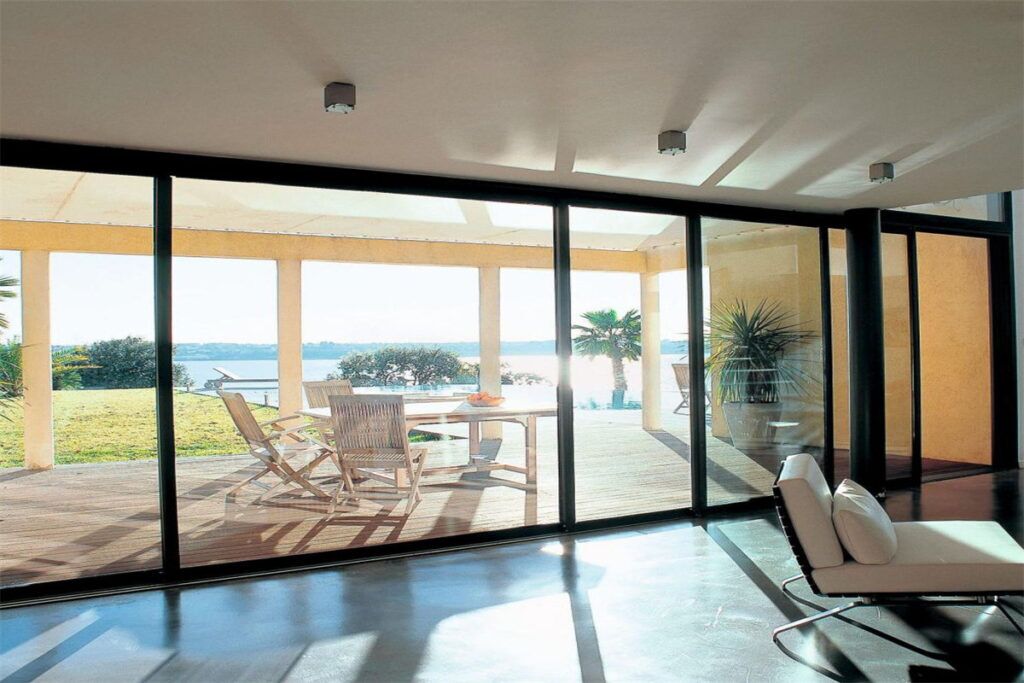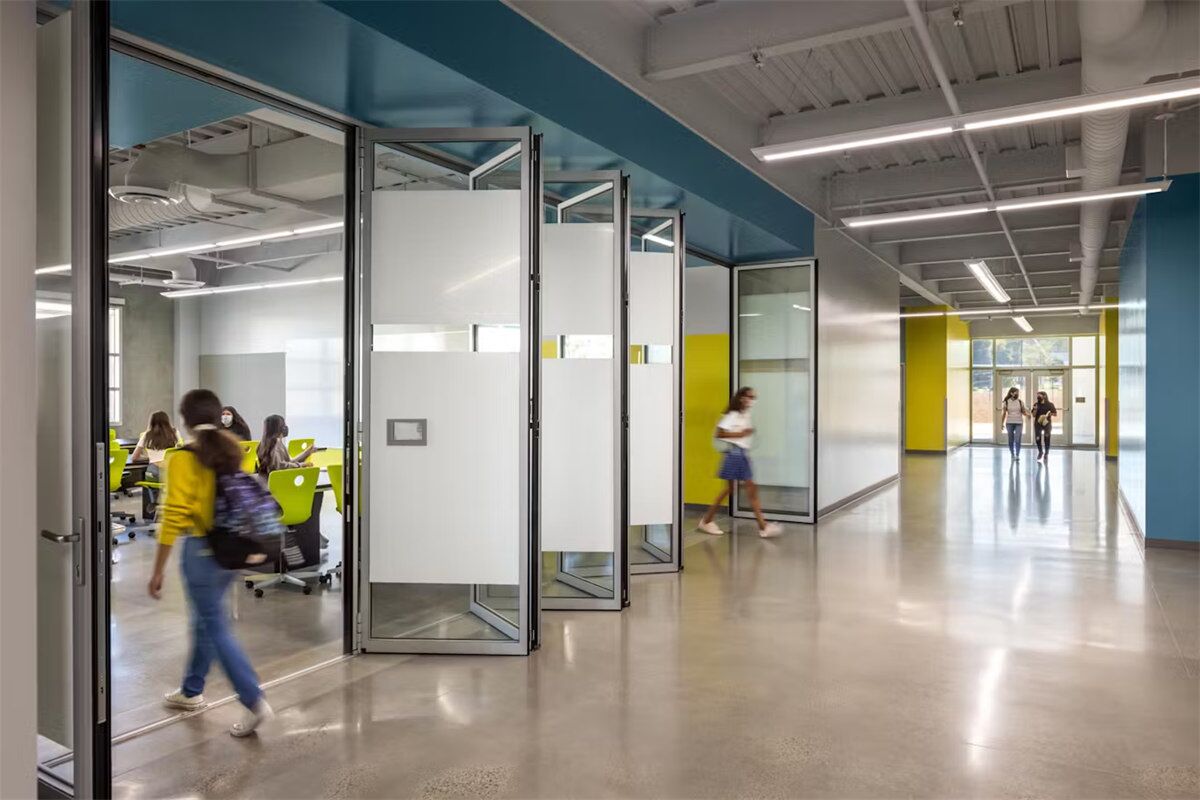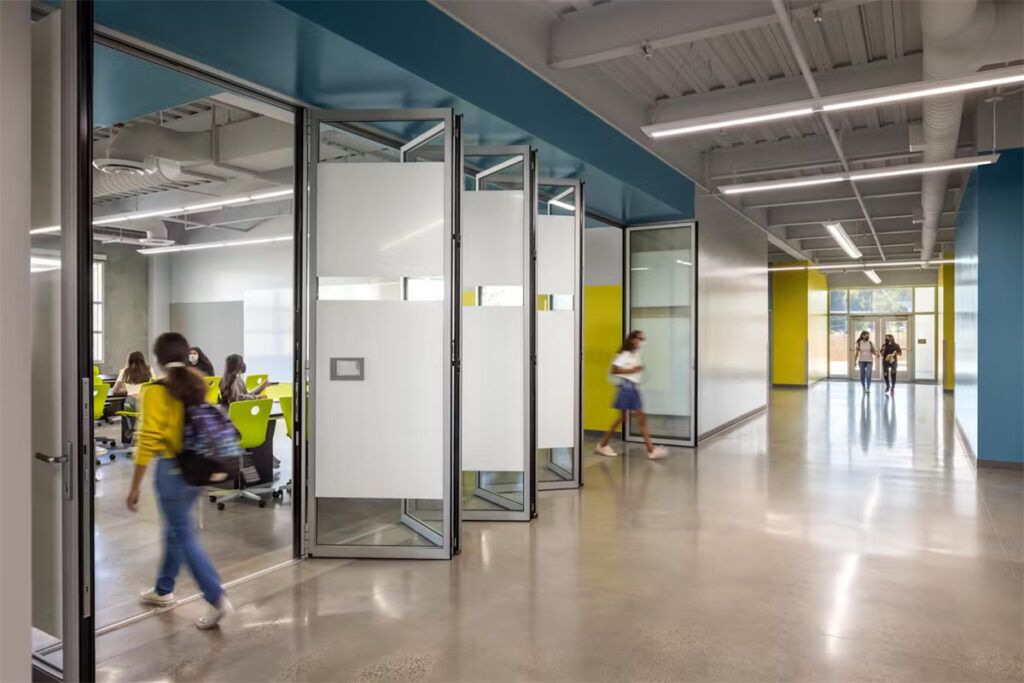 Here are some reasons why these double glazing unit doors are beneficial:
Energy Efficiency
Double glazing significantly reduces the amount of heat that escapes from your home in the winter and keeps out the heat during the summer. This can help lower your energy bills.
Noise Reduction
The double-glazing unit also acts as a sound barrier, reducing noise pollution from outside. This is particularly useful in busy urban areas or if you live near a busy road.
Security
The 5mm thickness of the glass panes (the '5+5' in the specification) makes these doors tougher and more resistant to break-ins compared to single-glazed doors.
Durability
These doors are built to last. The double-glazed units are highly durable and resistant to adverse weather conditions, which means they require less maintenance.
Condensation Reduction
Double-glazing significantly reduces condensation build-up on the interior of the door, helping to prevent issues such as dampness and mold.
UV Protection
Double-glazed doors can block most of the harmful UV rays, protecting your furniture and carpets from fading.
Remember, while DGUs doors may be more expensive upfront than single-glazed options, the long-term energy savings and benefits often make them a cost-effective choice.
Video view for the production of double glazing unit doors
Specification of 5+9A+5mm IGUs door
| | |
| --- | --- |
| Product Name | 20mm IGUs for door, DGUs door, double glazed unit doors |
| Thickness of IGUs | 5+9A+5mm, total have 19mm, 3/4 |
| Thickness of Spacer | 9A, 3/8 |
| Spacer Color Choice | Aluminum color, or black, white, grey, bronze… |
| Dimension | Normally at 2440x3660mm, maximum size 2440x4000mm |
| Delivery Time | 15 working days, if oversized, shaped glass, heat soak test will need more time |
| Sample terms | Available, if no stock, we can provide in 7 days |
| Low E glass | Single-coated, double-coated, triple coated are all okay |
Clients: If we have projects that need curved glass, what about your capacity?
Yes, Dragon Glass has several machines for curved glass production, as the machines we often use, if have small radius(<600mm) of curved glass requirements, please contact with our sales team to get more information, and the comment facility you can see the below details:
| | | | |
| --- | --- | --- | --- |
| Curved Glass Arc Length | 2000mm | Curved Glass Height | 3600mm |
| Curved Glass Thickness | 5-19mm | | |
Maximum size of curved glass
| | | | |
| --- | --- | --- | --- |
| Curved Glass Thickness | 5-6mm | 8-12mm | 12-19mm |
| Minimum Radius of Curved Glass | 800mm | 1000mm | 3000mm |
Minimum radius of curved glass
Facilities from SDG for DGUs door production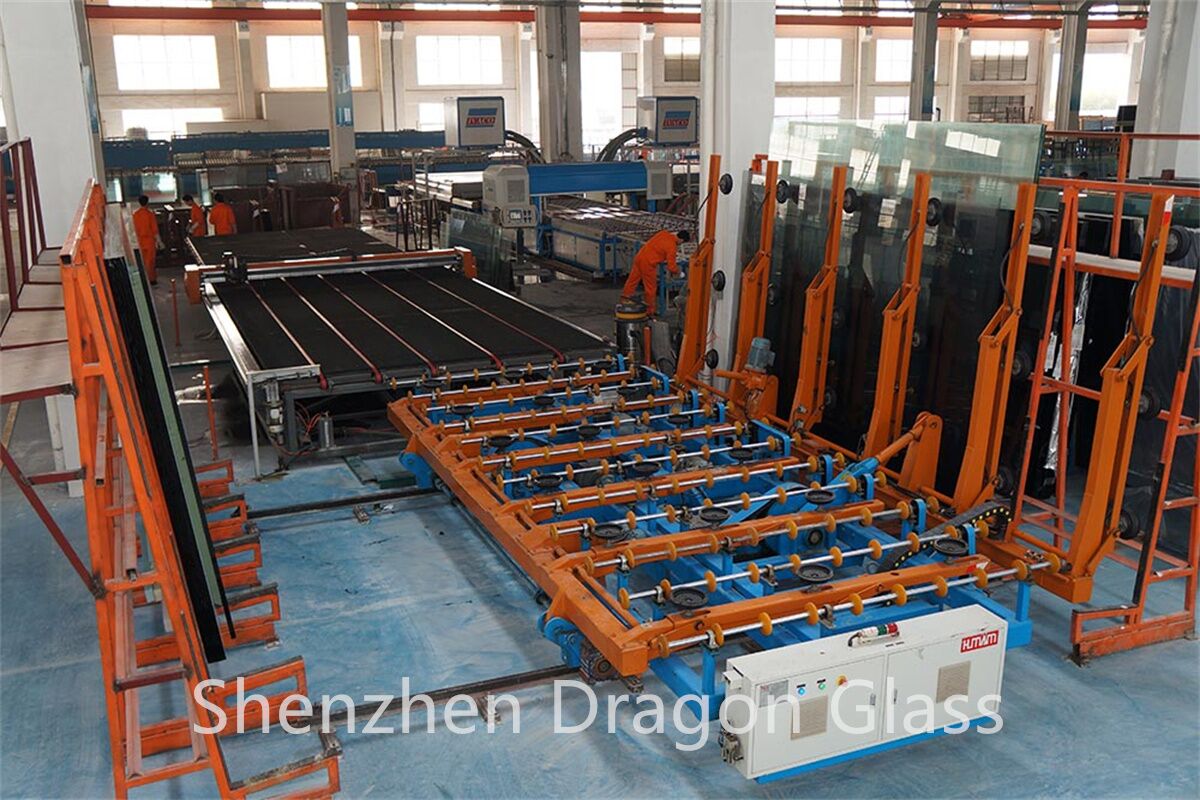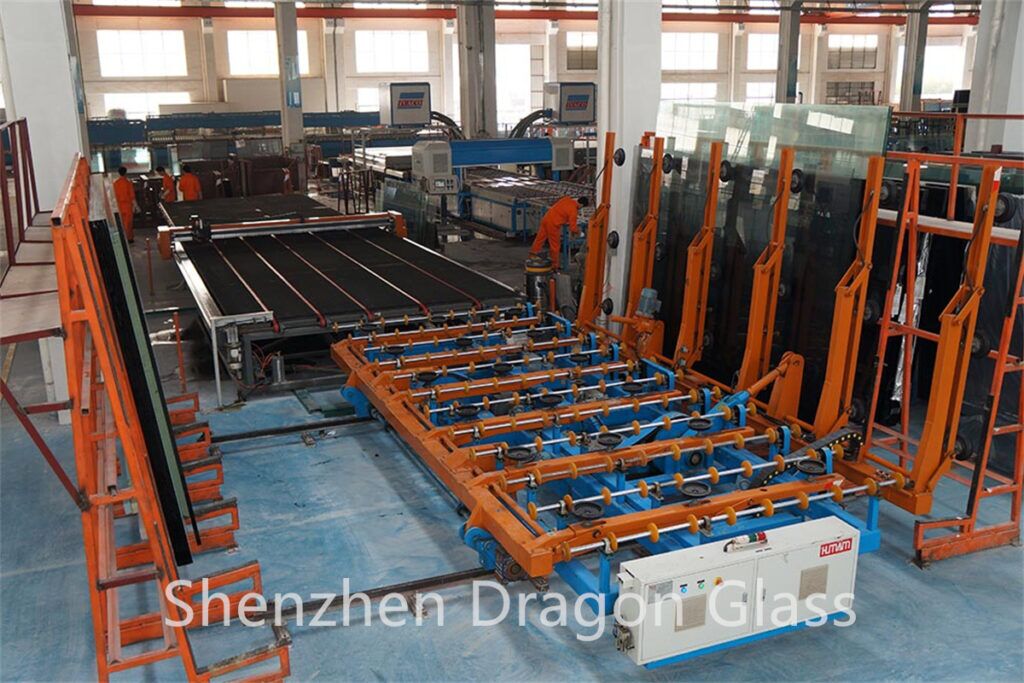 Cutting line
Dragon Glass group have several cutting line, including Bottero, Lisec auto cutting line, CNC cutting line, and so on, according to the client's drawing, our team will try our best to help you with your glass.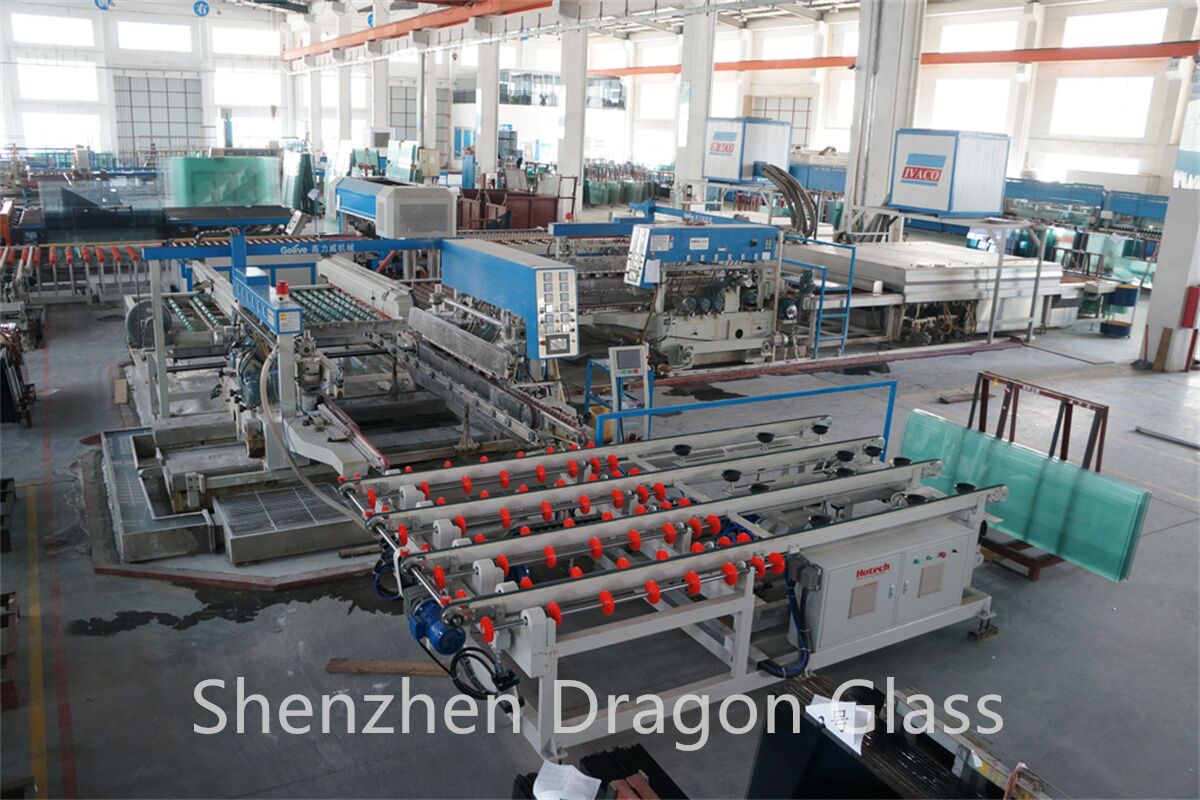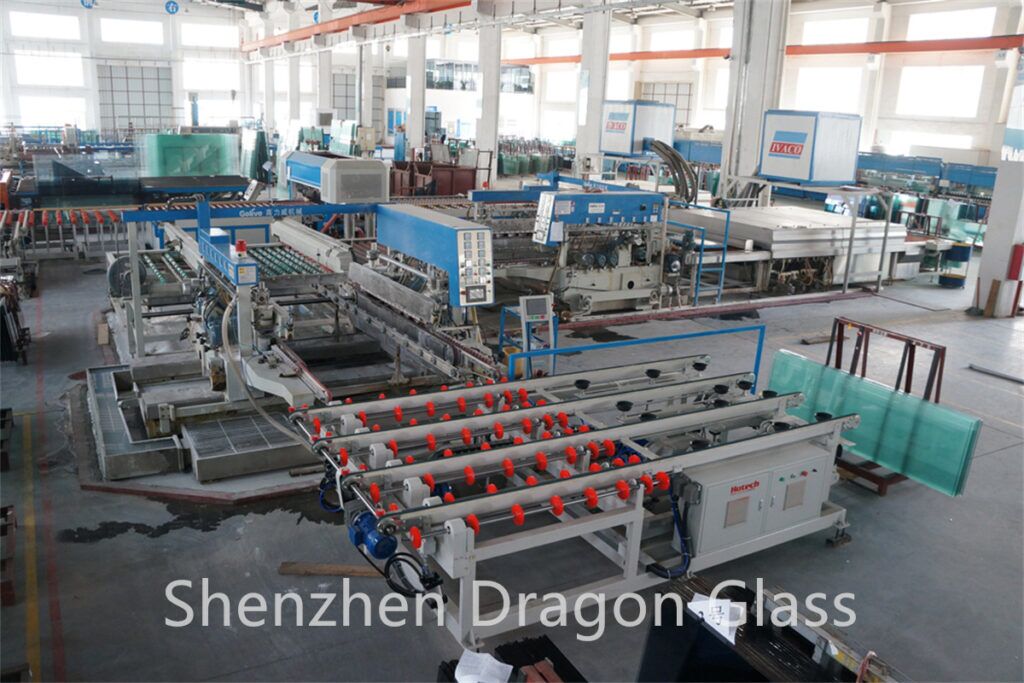 Edging line
For IGUs no more special requirements on edging, so we normally do a flat edge process, If other glass requirements, we support over 12 types of edge polishing, so if you have other glass requirements, kindly contact our team.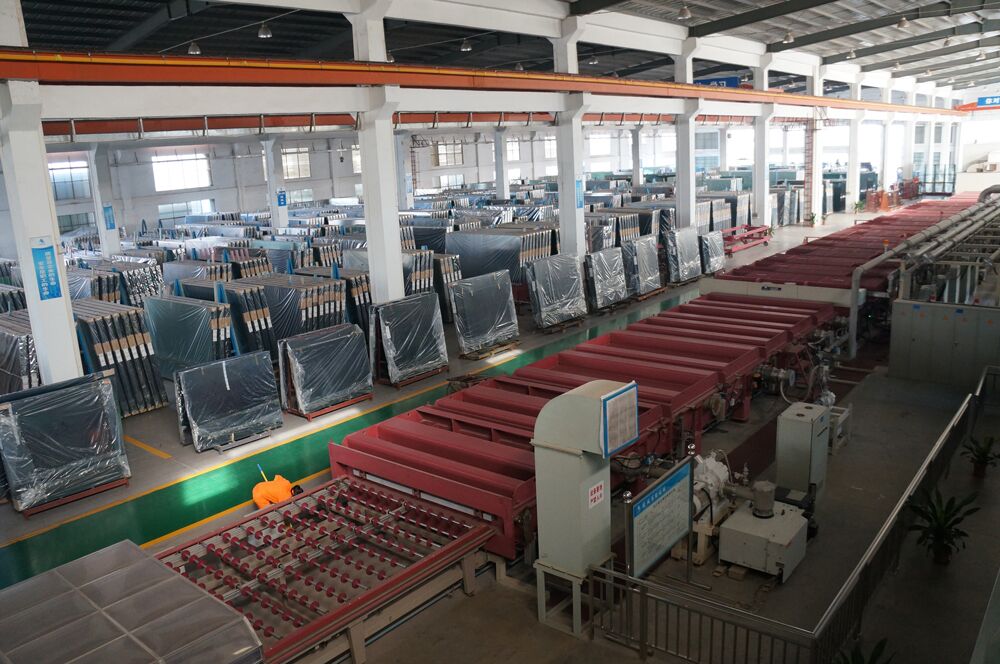 Coating line
Dragon Glass Group owns over 20m coating lines for different kinds of energy-saving glass production, which can match what clients need, if you have any projects that consider buying from China but need to match some International brands, let us know.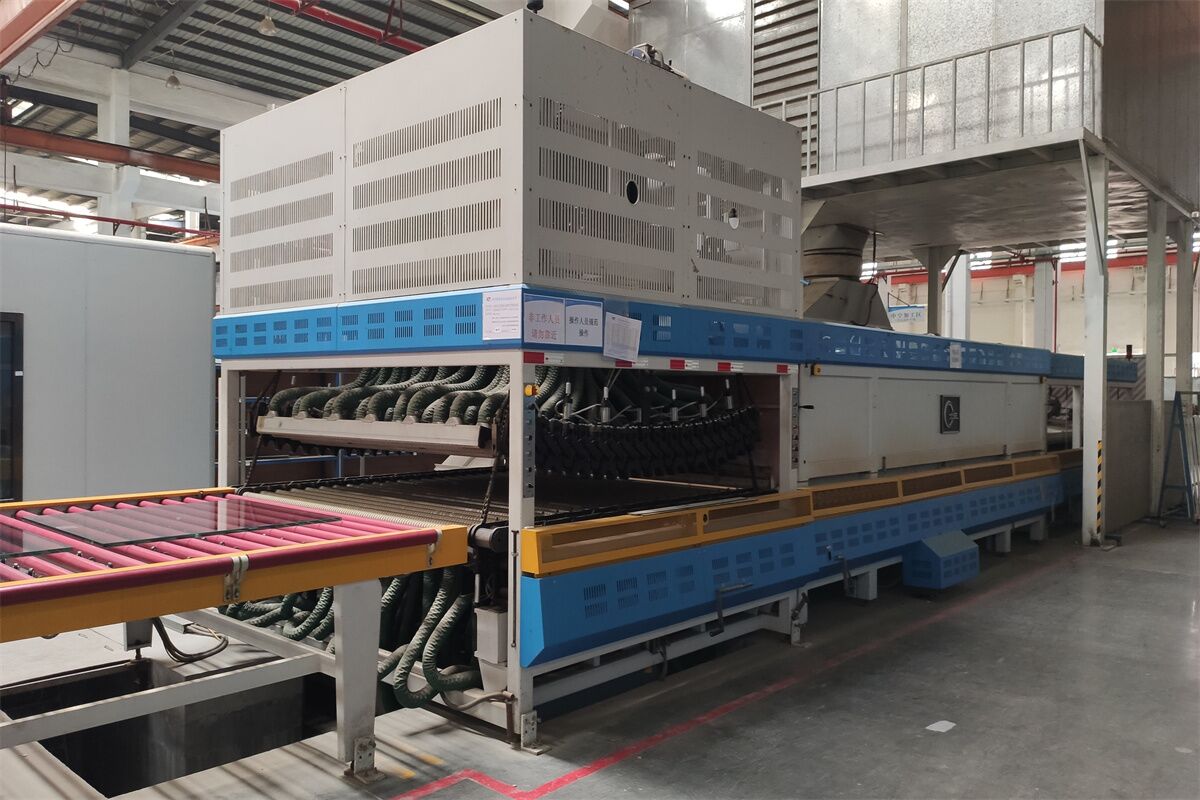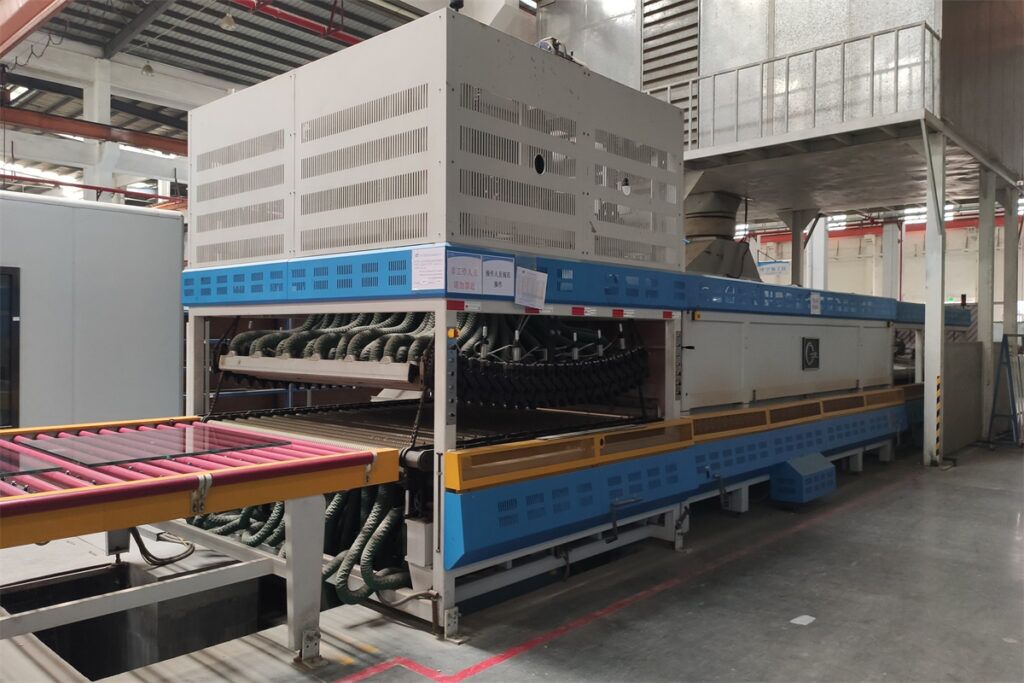 Tempering line
Our facilities of tempered glass which come from Land Glass & North Glass or International brands will let all glass be tempered in very good condition, The standard for us is a self-explosion rate of less than 0.3%, super flatness, and no defects.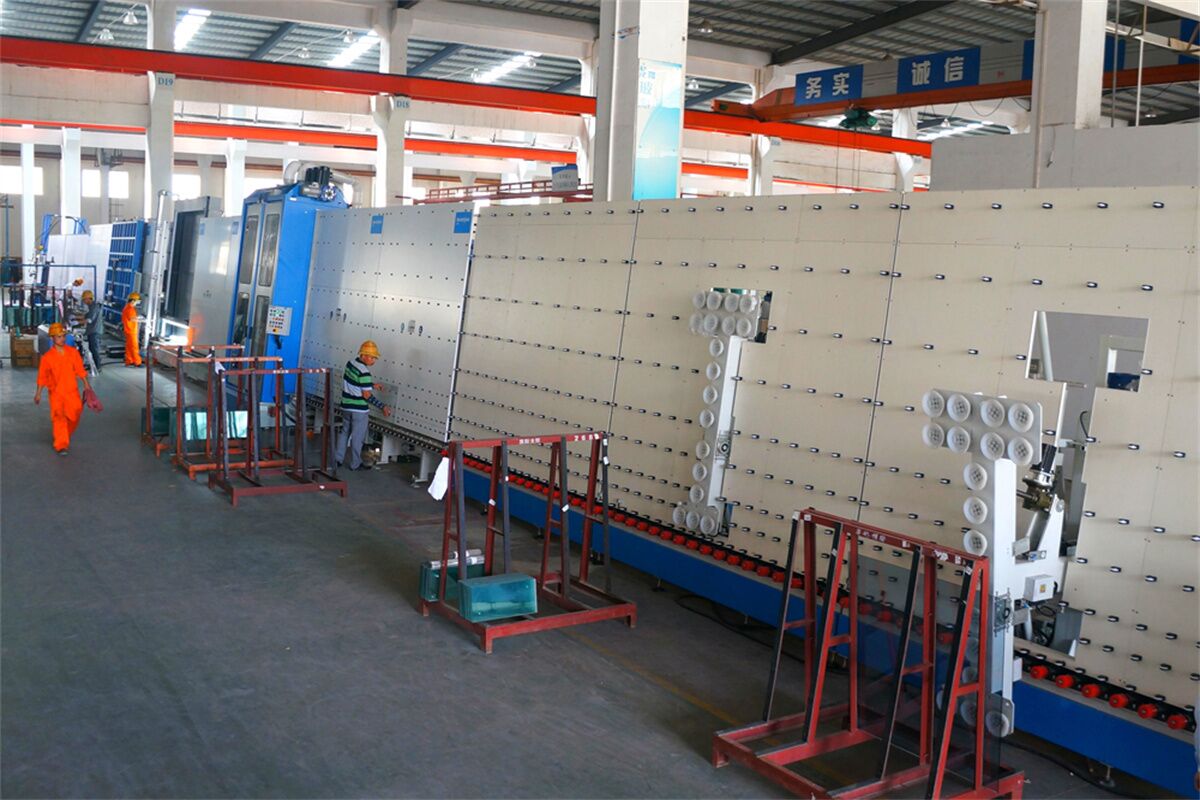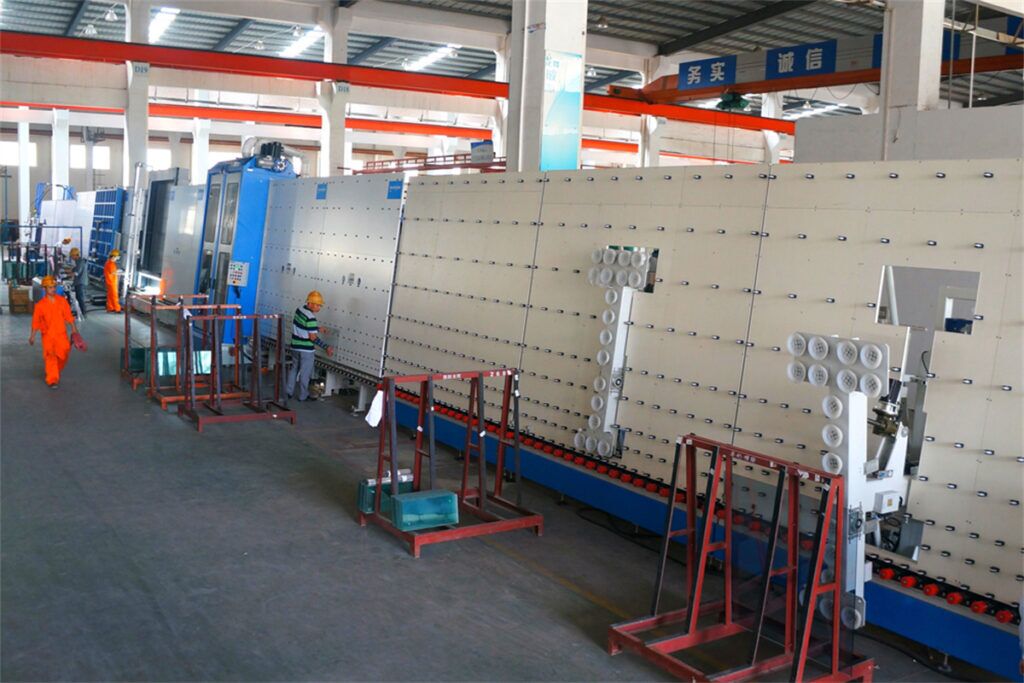 Insulating line
Bystonic insulating line, and Lisec insulating line both are our facilities for low E insulated glass for facades, which can ensure the quality of IGUs, that's why IGUs from Dragon Glass can provide at least 10 years of warranty.
Strict Inspection for double-glazed units for doors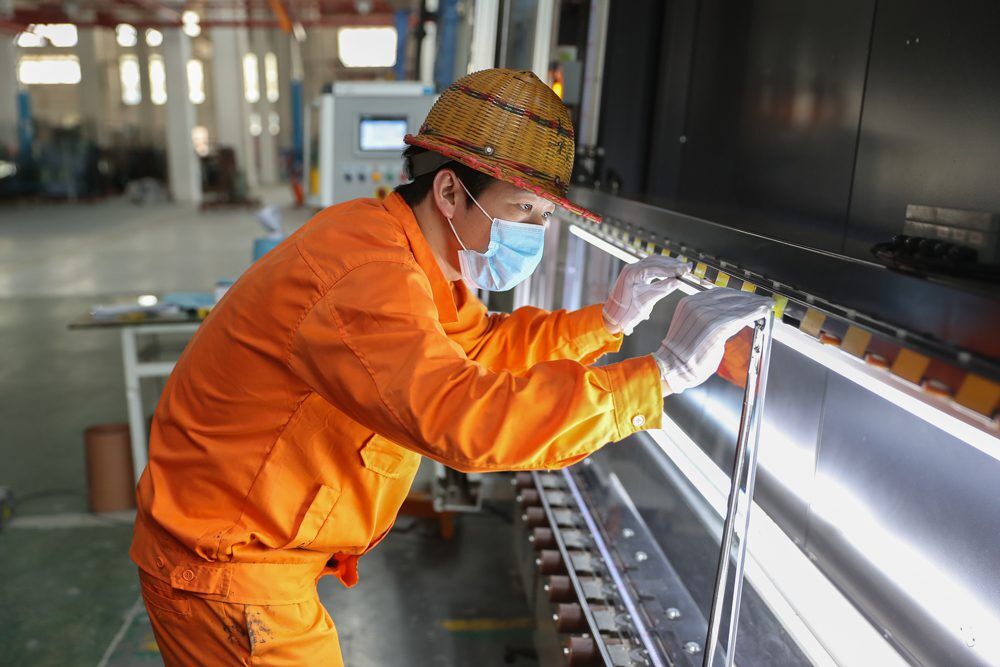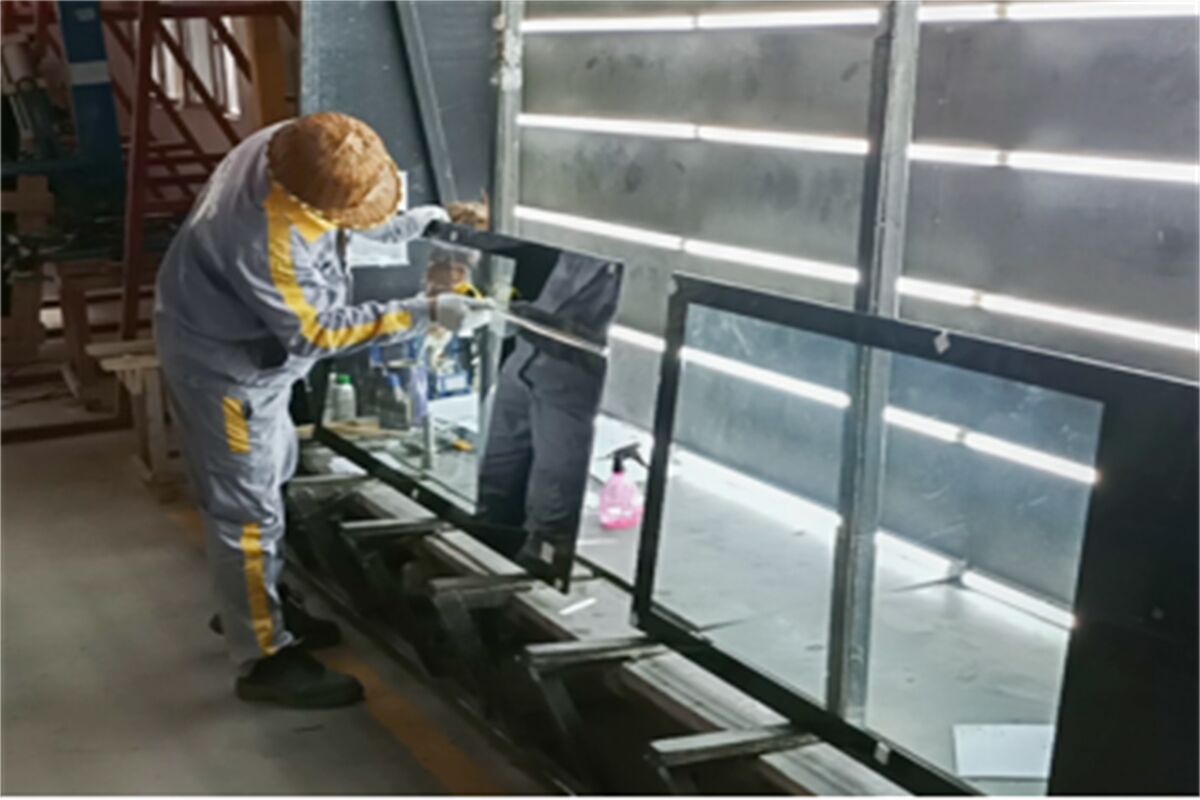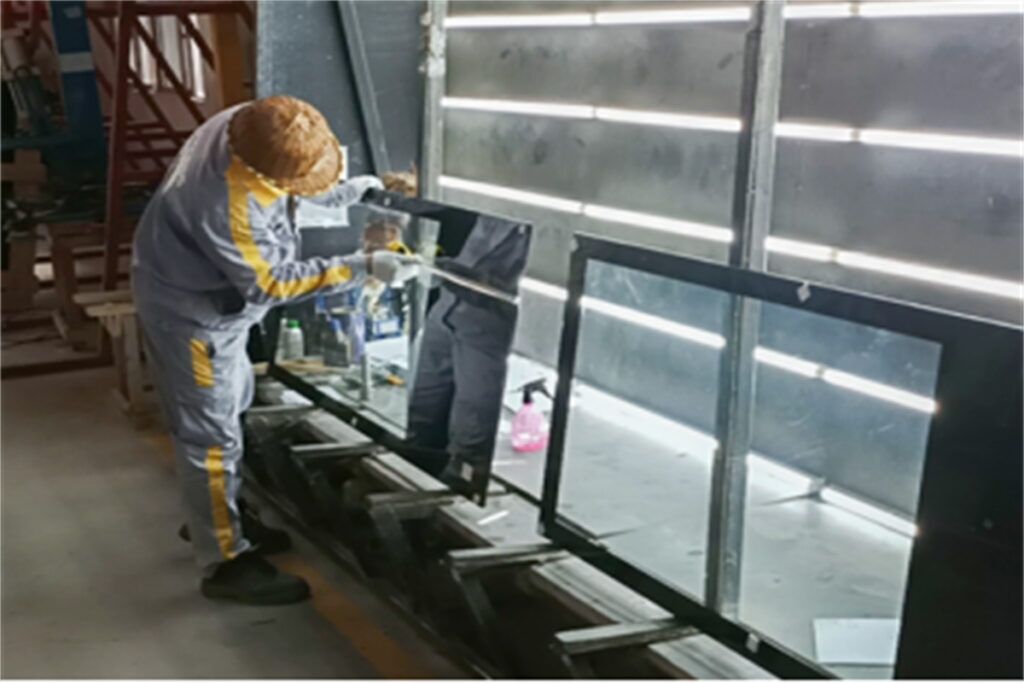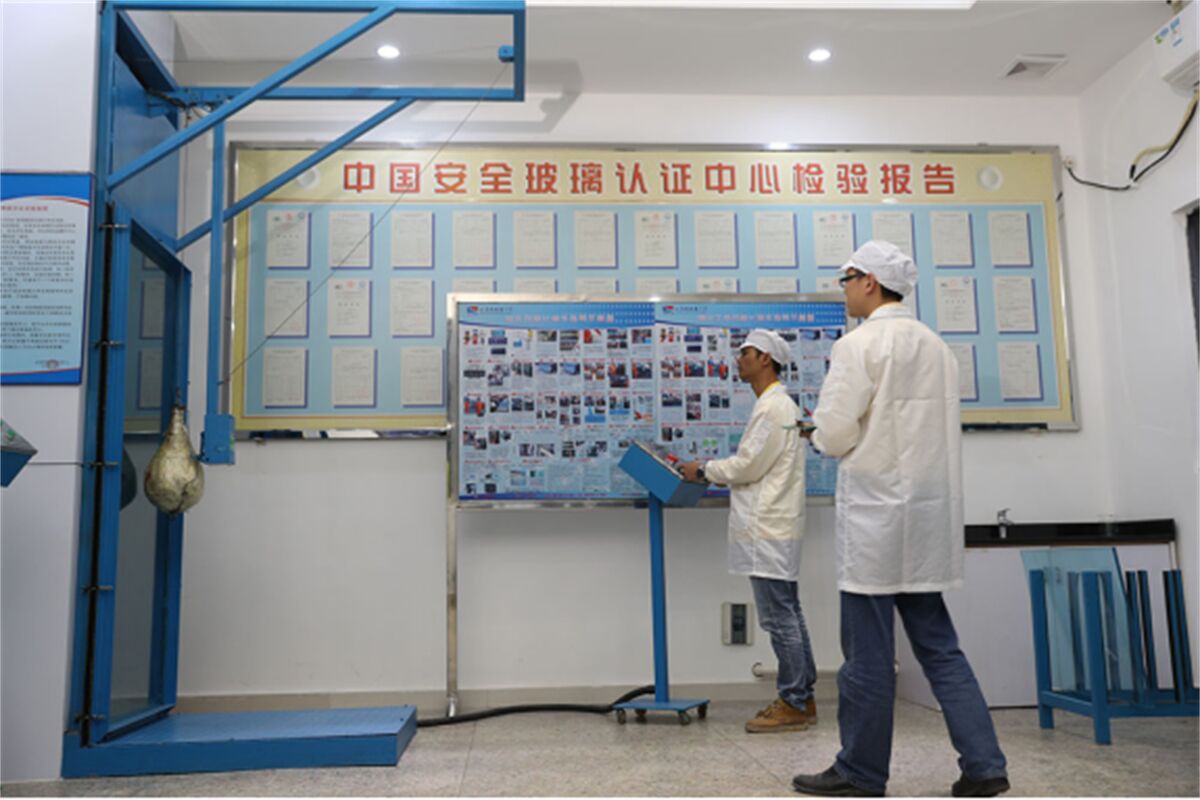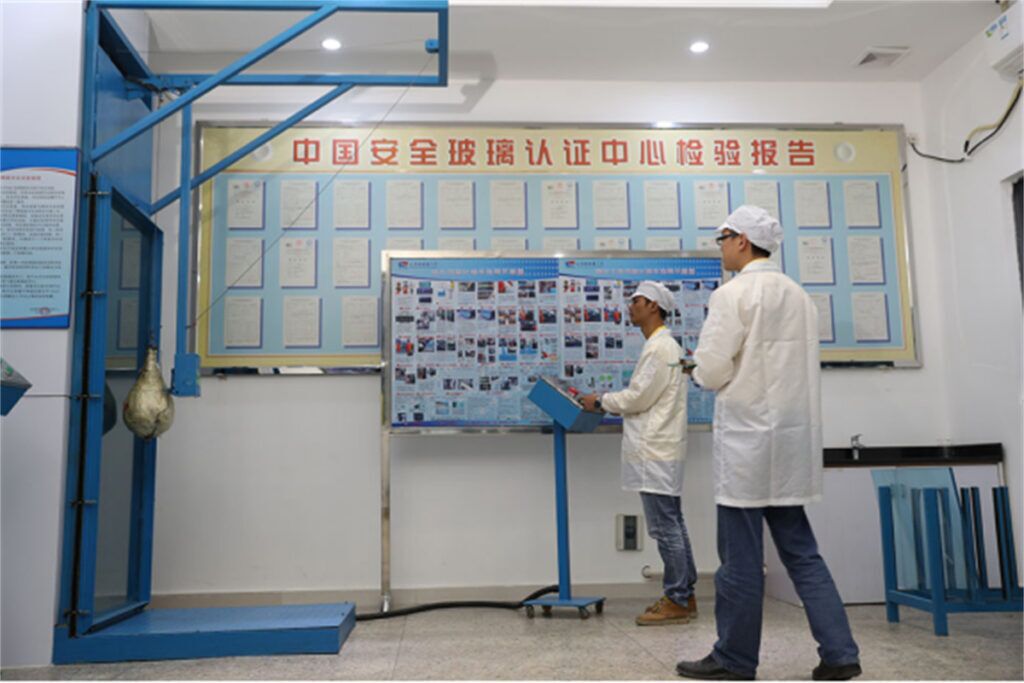 Inspection Details
Size check for each process like glass cutting, grinding, and tempering.
Strict tempering glass stress testing to make sure tempered glass quality is tough and safe.
Strong lights to check the glass surface to make sure that no flaw occurs.
Warp and deformation checking to make sure the glass surface is super flat.
Strong impact test to guarantee tempered glass, laminated glass, and insulated glass safe for architectural usage.
Fleshlight to inspect whether have defects during the double-glazed unit glass production

Package Information
We use plywood crates only Because which made by compressing and bonding processed wood, and can be exported without any complex procedures, making it very convenient.
The size of the DGUs doors glass is often not uniform. For safety transportation, the interior of the plywood box is filled with pads and blocks to provide corks between the insulated glass. Then, it is wrapped with plywood strips because the more exposed it is, the safer it is. Diagonal bracing of the plywood strips is essential to enhance the strength of the box.
Many clients ask why we don't use fully sealed packaging. That's due to the more exposed it is, the safer it is. During transportation by forklift or crane, it is immediately clear that there are fragile products inside, prompting extra attention to safety.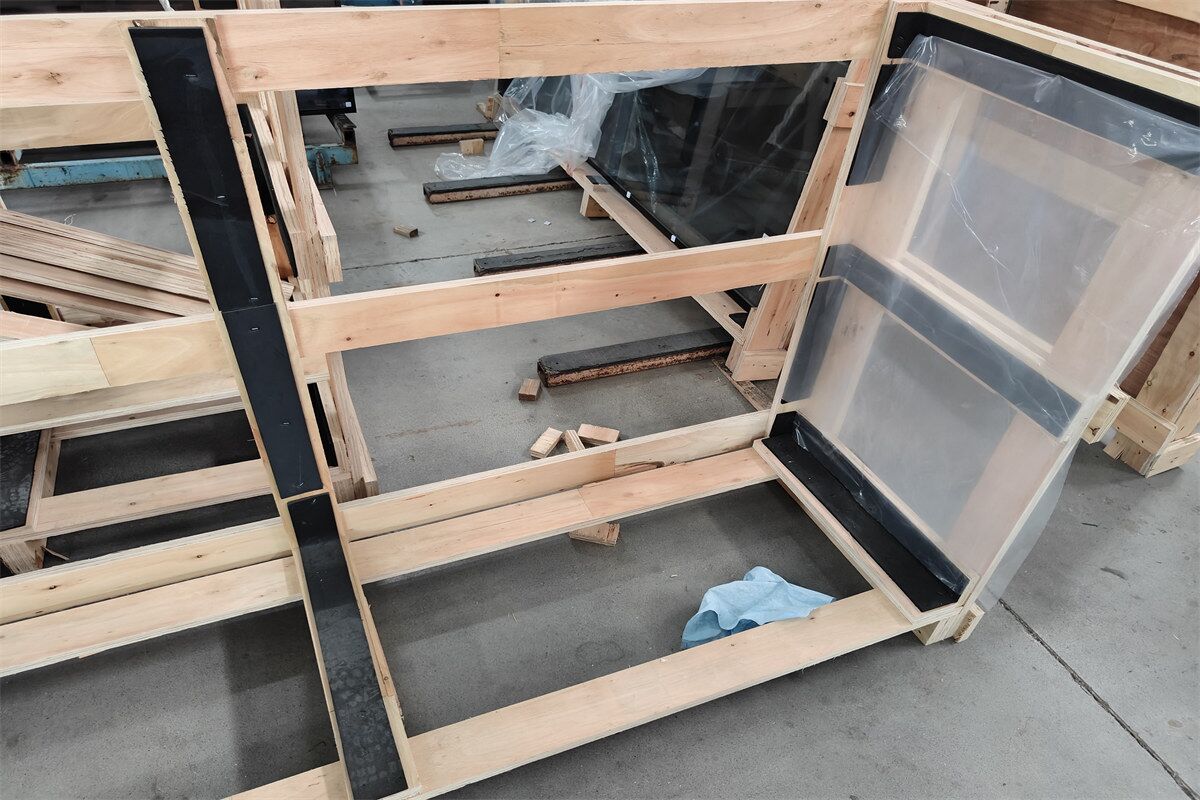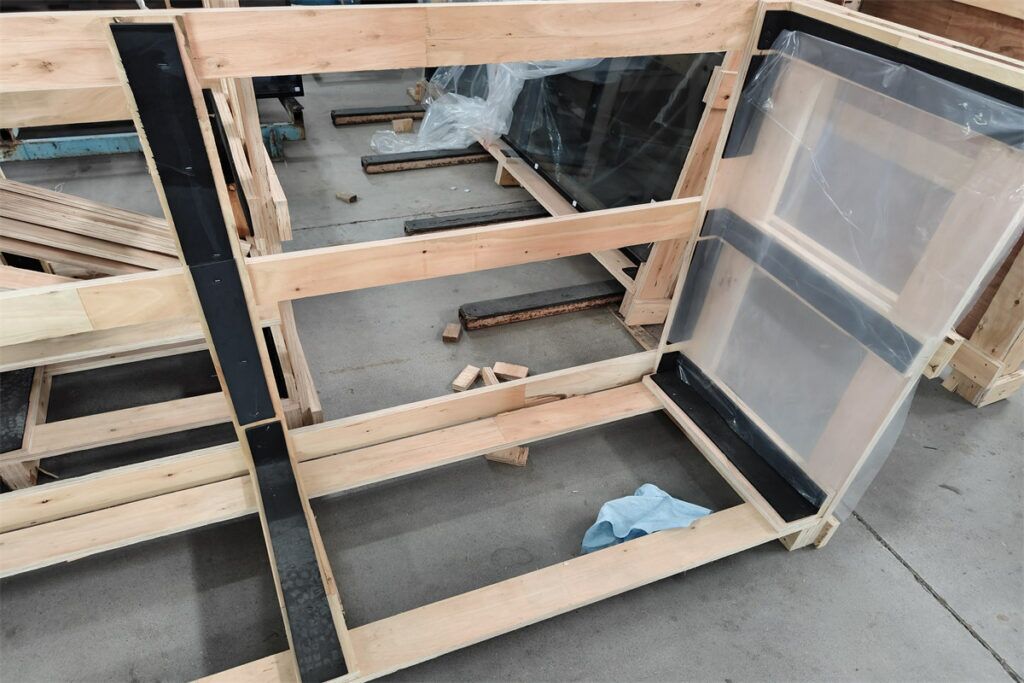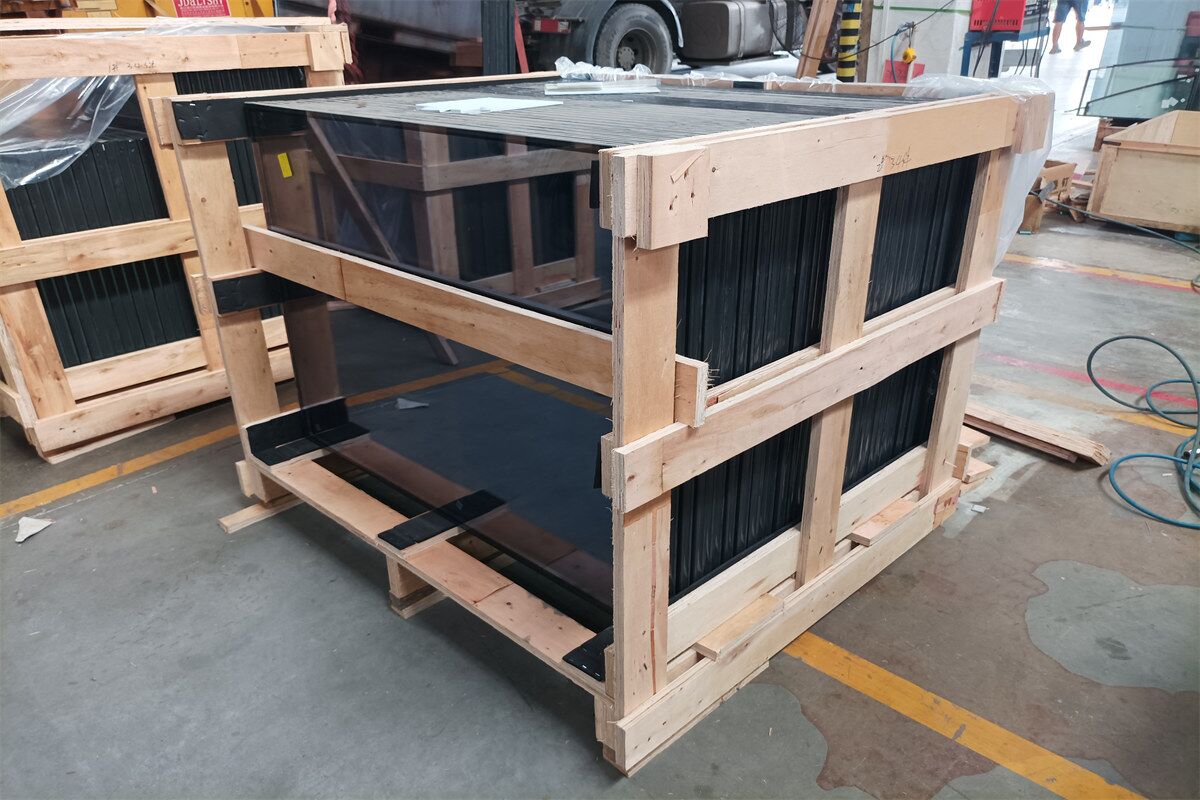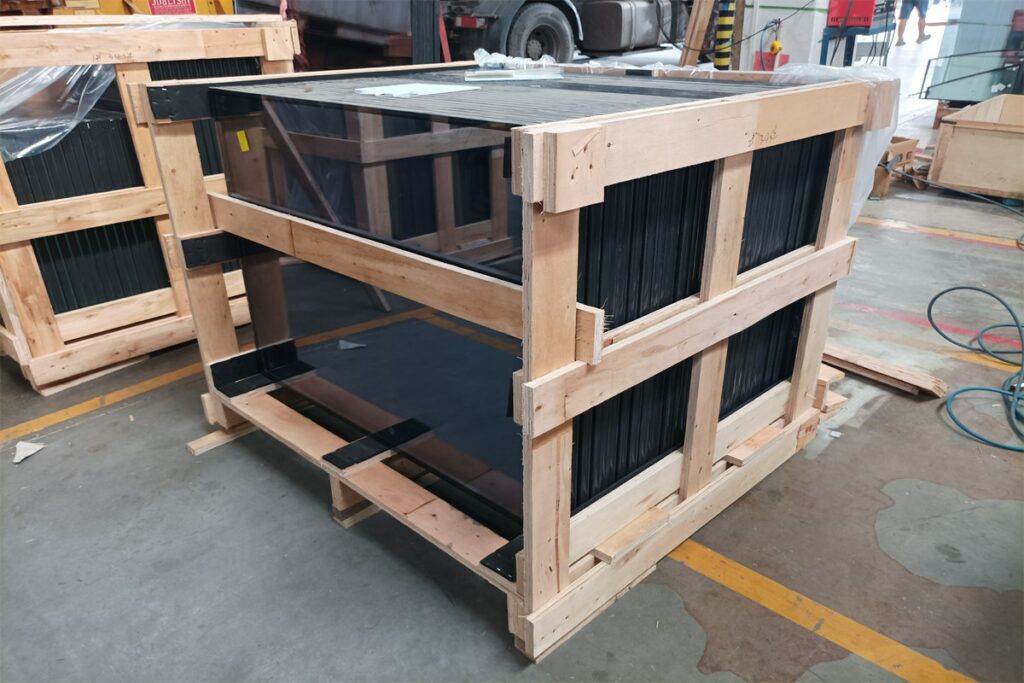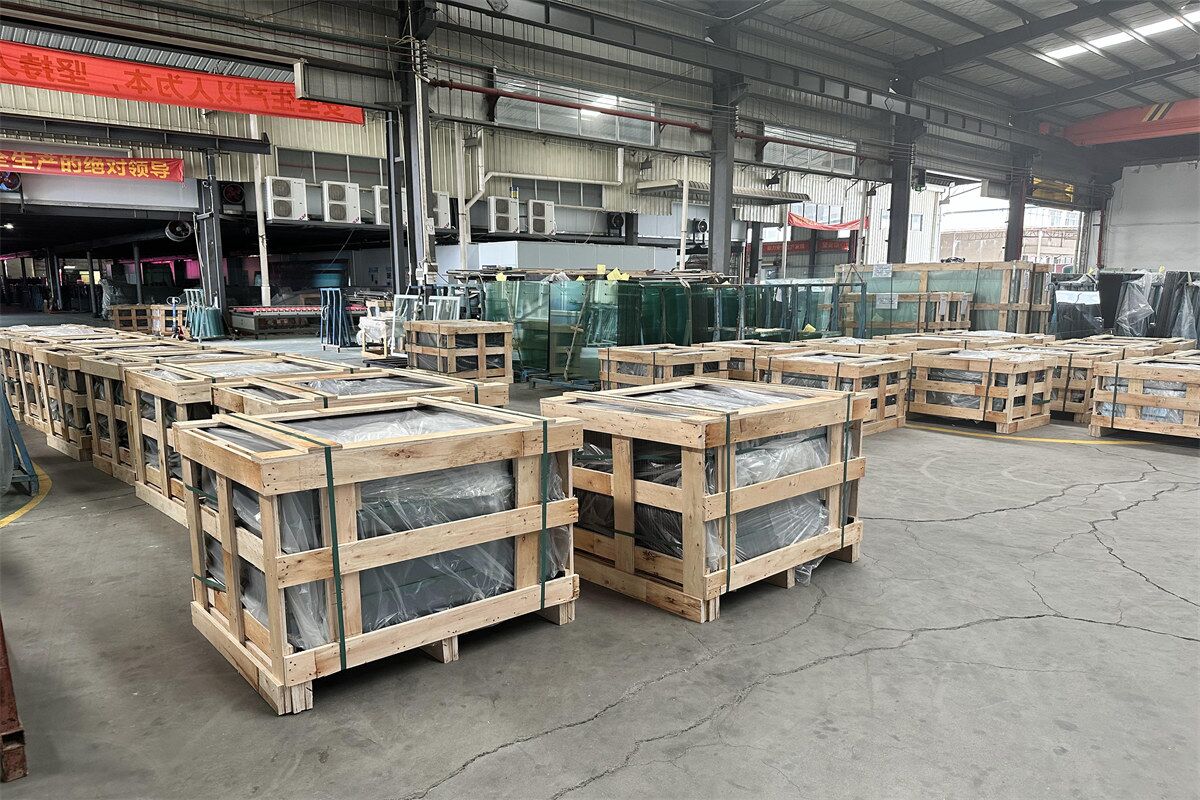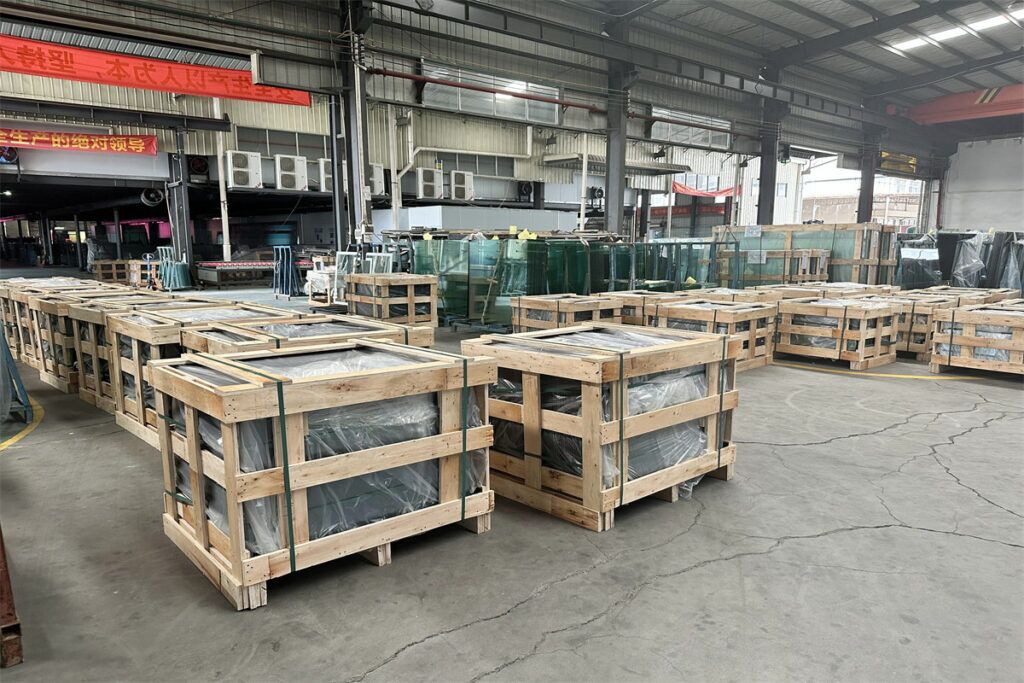 Dragon Glass also work with so many professional aluminum, stainless steel company in China, if you need one stop solution services, also send us your drawing, we do our best to support you.