What is called ceramic fritted laminated insulated glass?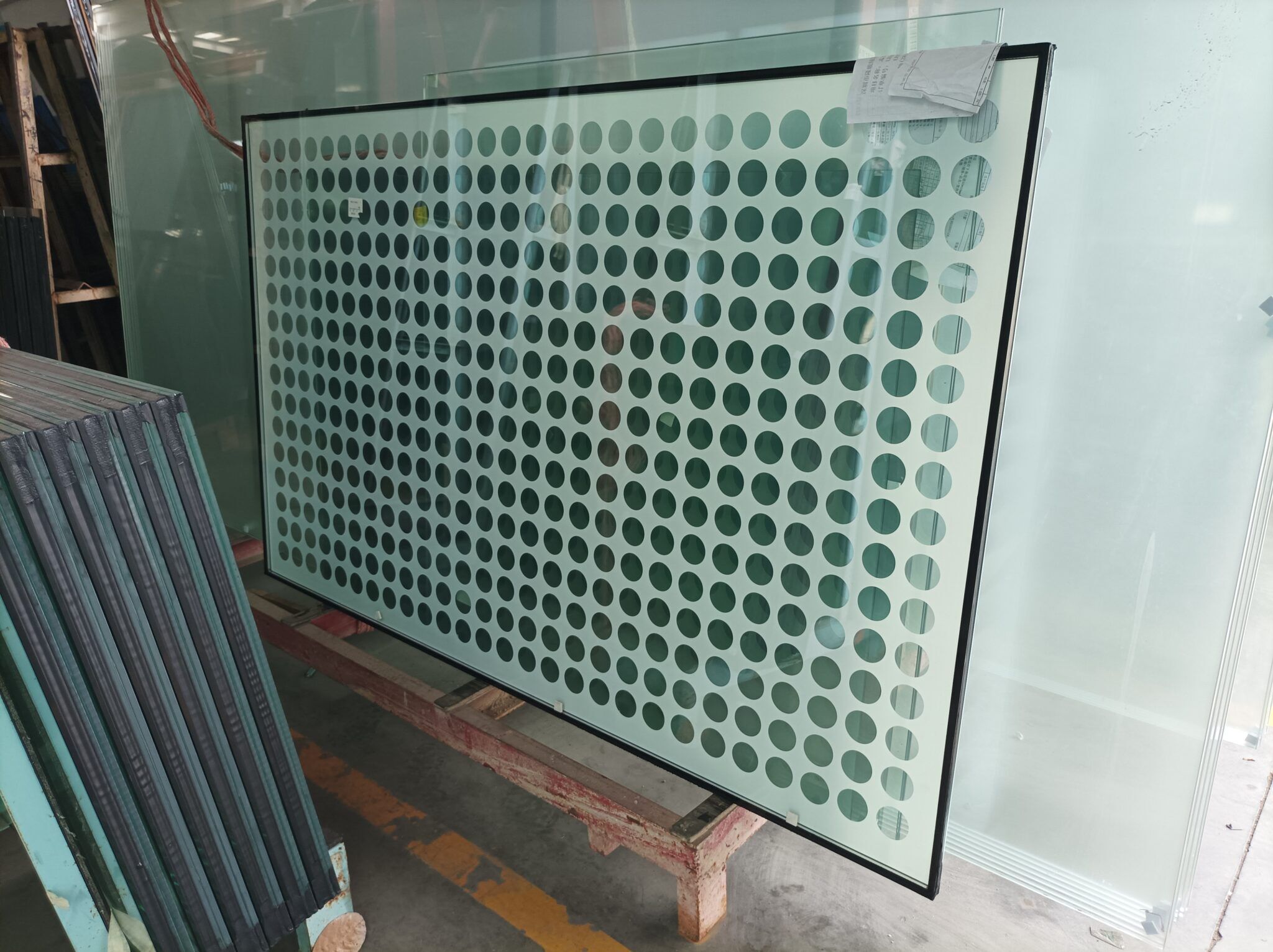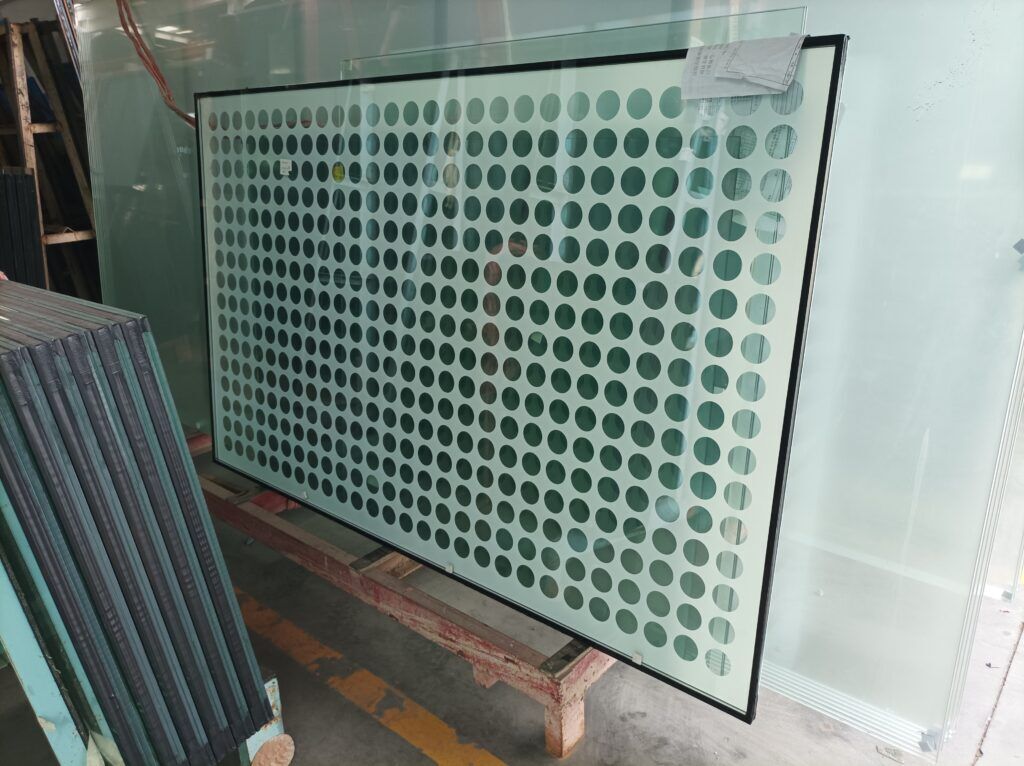 Ceramic fritted laminated insulated glass is a type of decorative and functional glass product. It's made by silk-screening or roller coating a ceramic frit paint onto the surface of the glass, then using heat to fuse it into place. This process can create a variety of colors and patterns, which can be used to add aesthetic appeal to a building or to control light and heat.
The laminated insulated glass of the name refers to two additional processes. Laminating the glass involves bonding two or more layers of glass together with a plastic interlayer, which can increase the strength and safety of the glass. Insulating the glass involves creating a sealed space between two panes of glass, which can improve energy efficiency by reducing heat transfer.
In summary, ceramic fritted laminated insulated glass is a high-performance product that combines the design flexibility of ceramic frit with the safety and energy-saving benefits of laminated and insulated glass.
How to silk screen glass for the IGU system?
The mesh screen is then placed over the glass. A blade or squeegee is used to spread a special kind of ink, called ceramic frit, across the screen. This ink seeps through the open areas of the screen onto the glass surface, creating the desired pattern.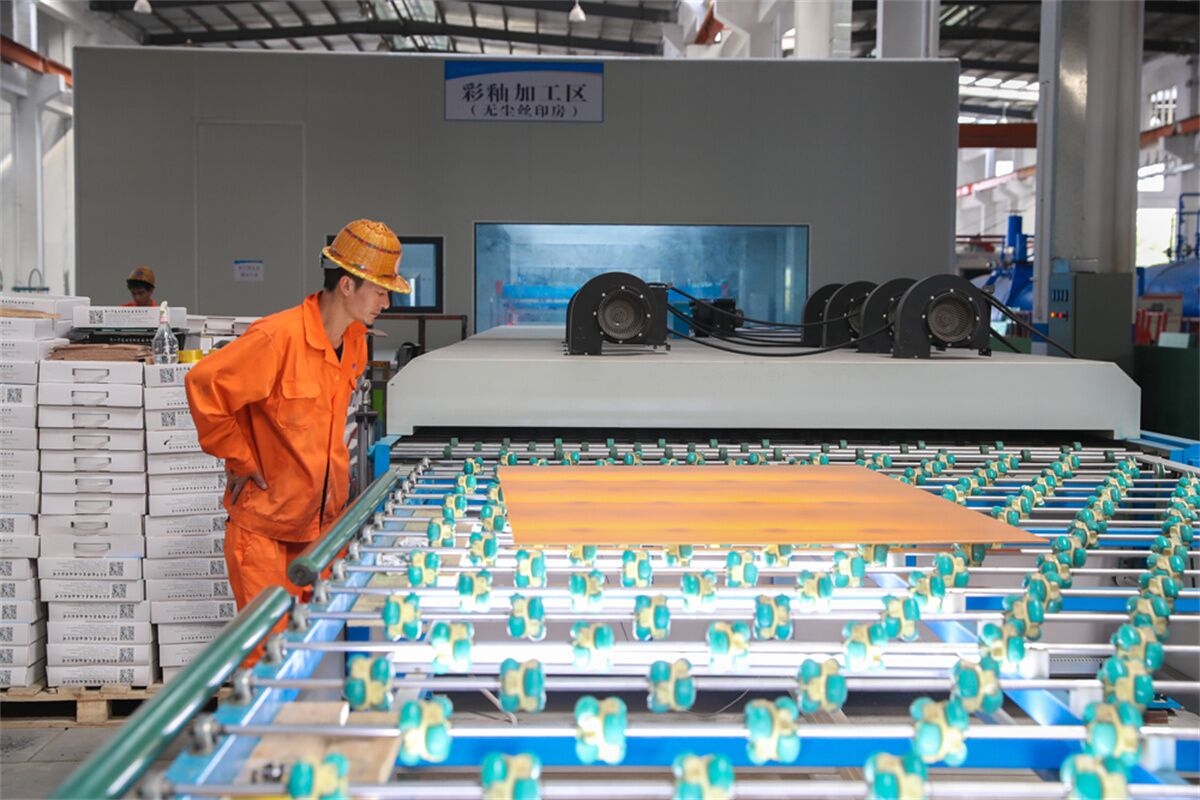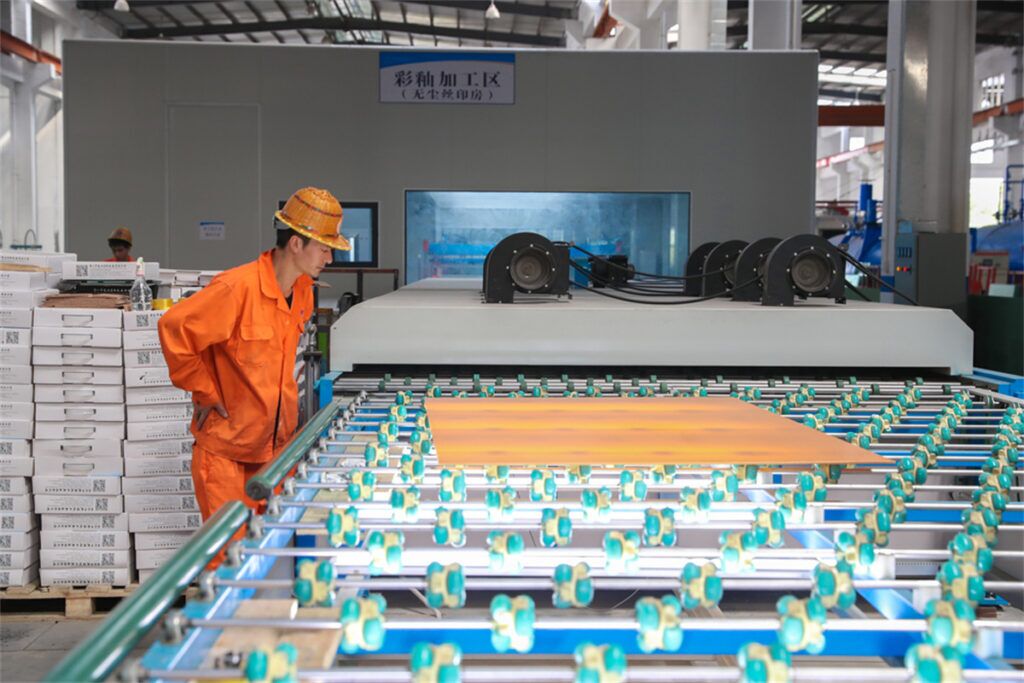 Finished dots ceramic frit glass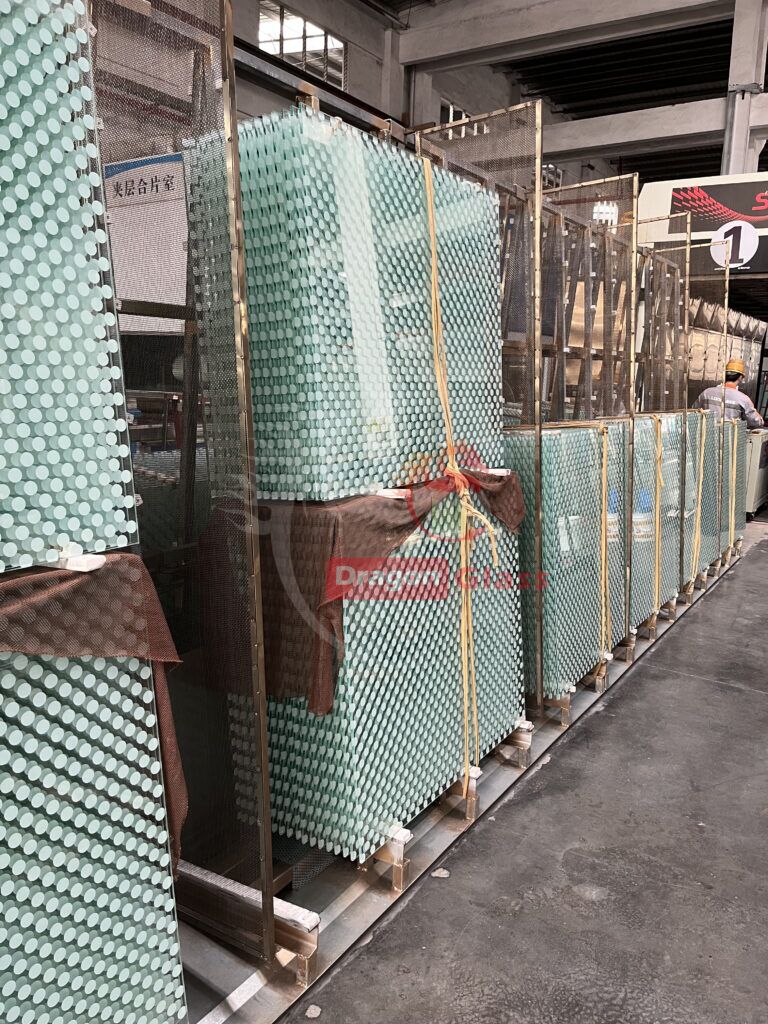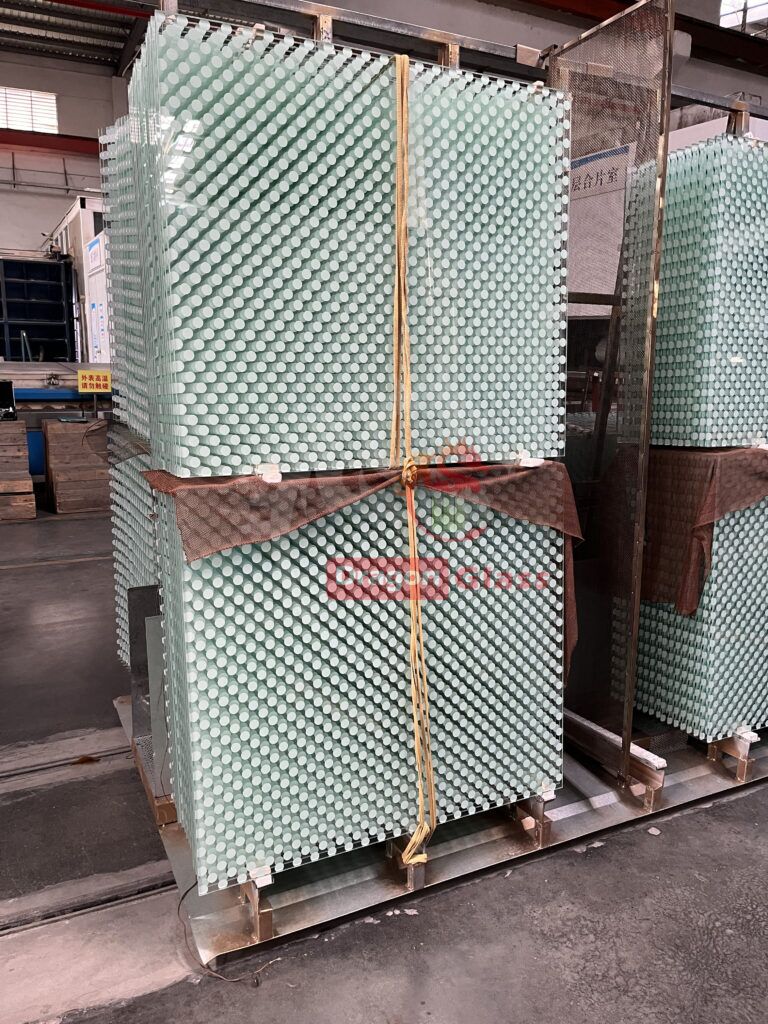 After the ink is applied, the glass is then heated in a tempering furnace. The high heat causes the ceramic frit to fuse to the glass surface, resulting in a highly durable and visually appealing product. The glass is then cooled rapidly in a process known as quenching, which strengthens the glass.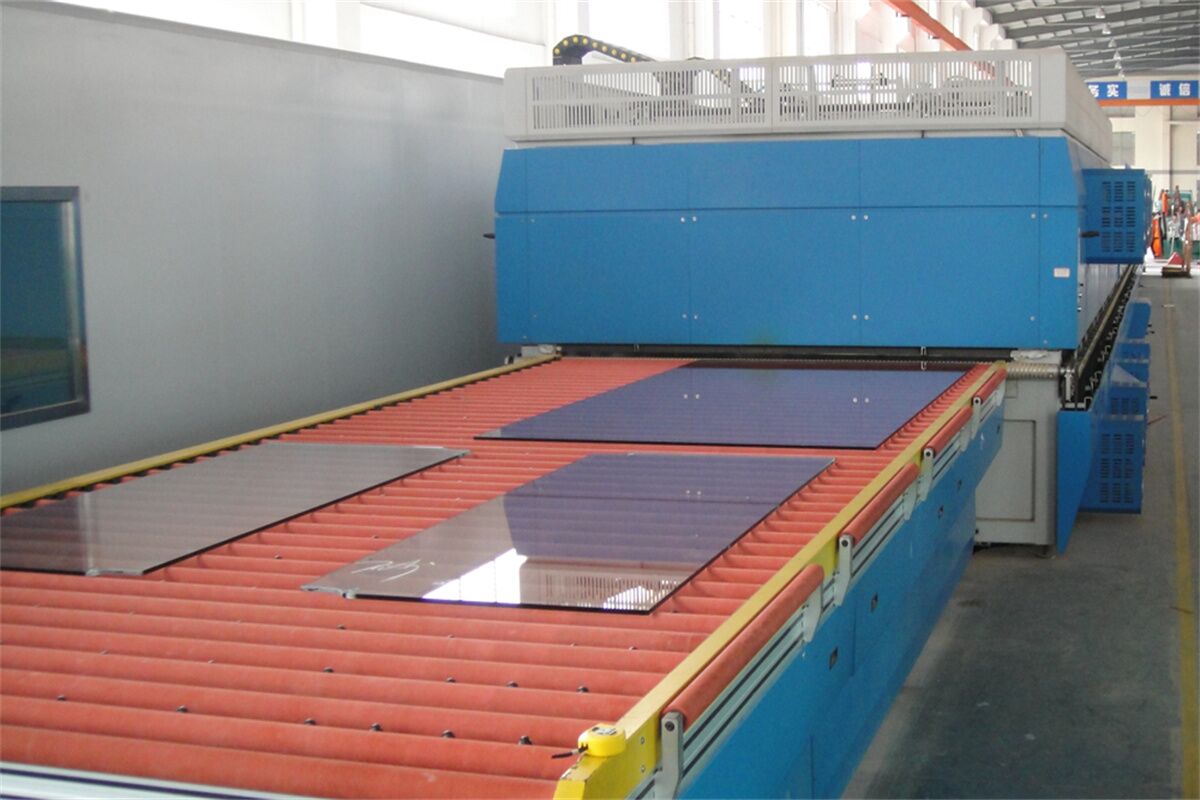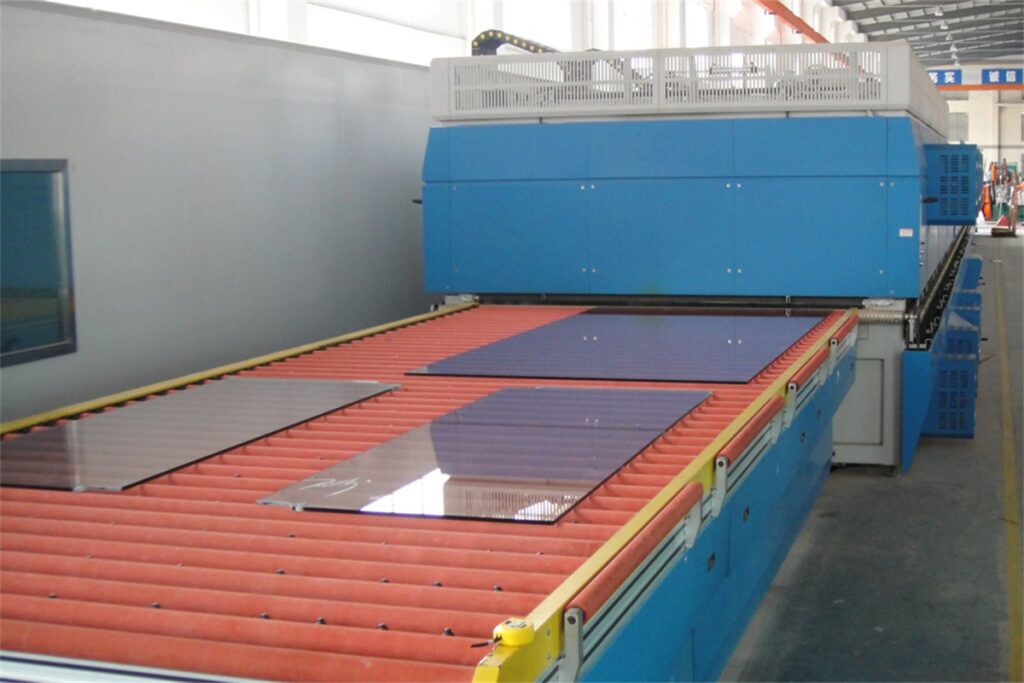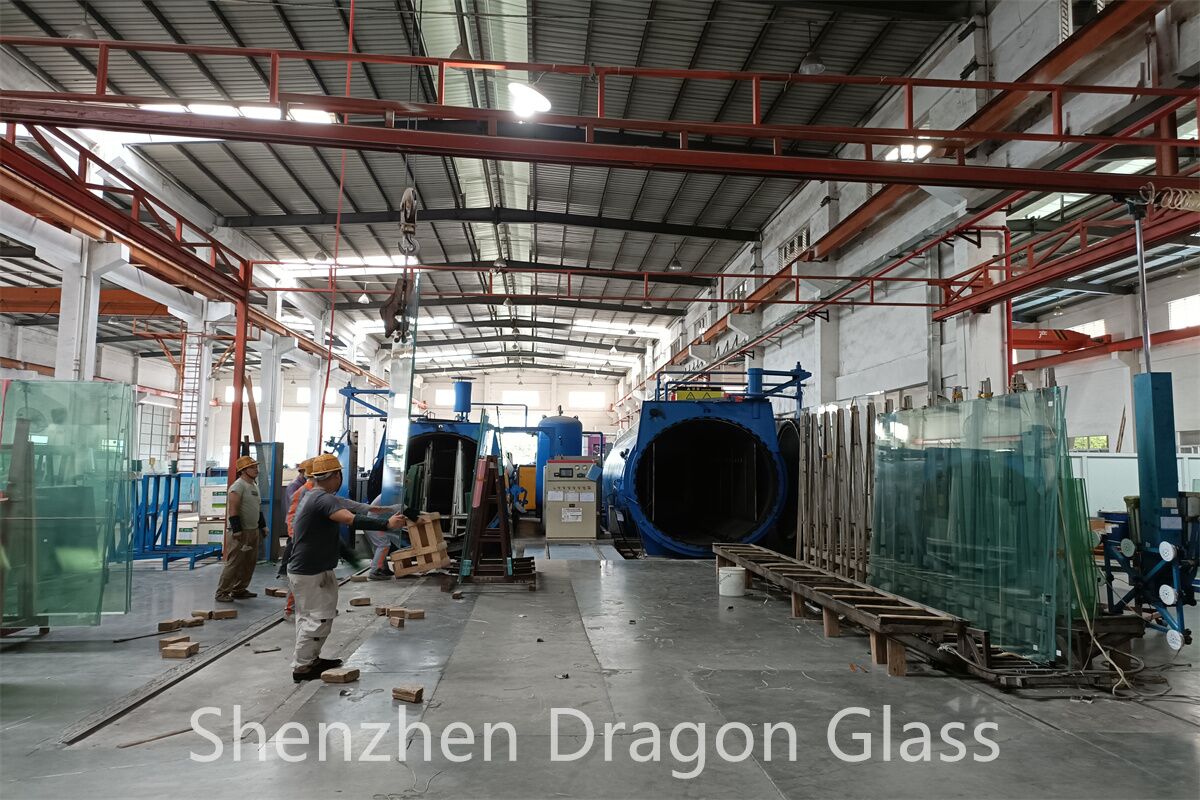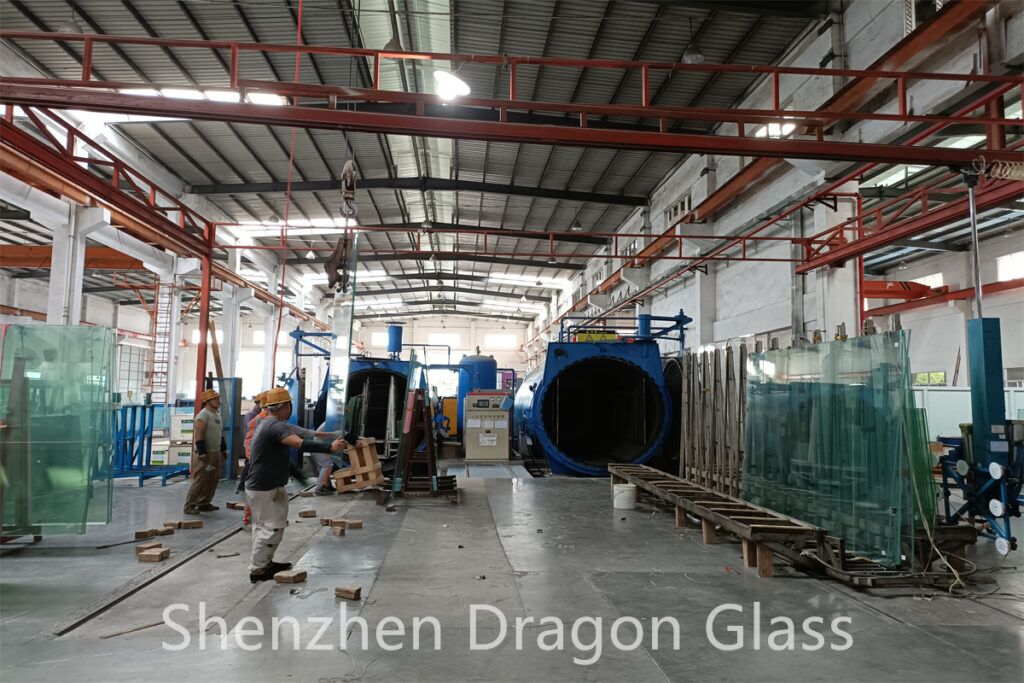 Transfer two pieces of 6mm quality to the laminating line, use very high-quality PVB film, ensure no bubbles, no any other defects, combine two pieces of glass together, and do a pre-laminating, then transfer to the Autoclave for final laminating, after that, our QC will check whether have bubbles or delaminate, if no this problem, all 13.52mm laminated glass will come to insulation glass line.
After laminating, we transfer all 10mm tempered ceramic frit glass and 13.52mm laminated glass to our insulated glass line, all glass shall use a high-quality aluminum spacer with good sealing, then all double-glazed glass for sale already. Each piece of double-glazed glass shall be inspected twice by our QC before delivery.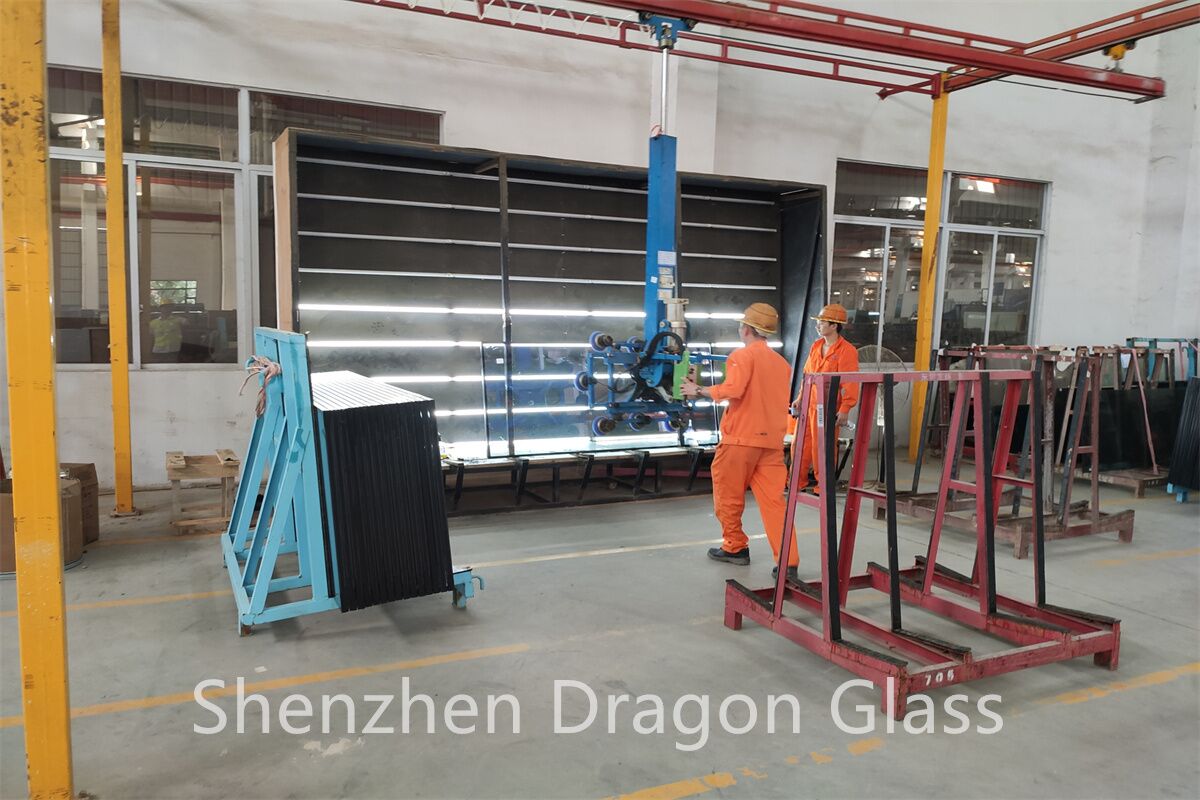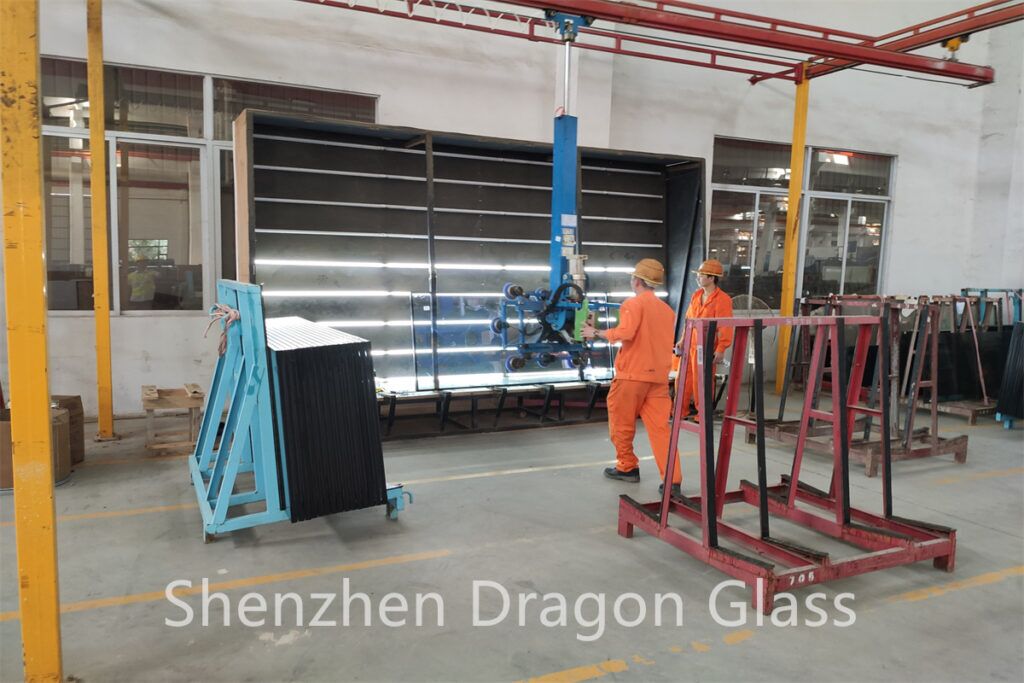 Where to find reliable IGU ceramic frit glass suppliers?
Dragon Glass is one of the professional ceramic frit laminated IGU suppliers in China, we were established in 1994, and help over 350 clients with their projects, so no matter what kind of glass project, our team can help you based on our full experience. Work with us, you will get more benefits like below:
We have a very professional production team for ceramic fitted laminated insulated glass for sale. During glass production, we have quality inspections at every step to ensure that the entire process runs smoothly without problems.
Secondly, we have imported and purchased professional machinery and equipment. Machinery and equipment are like weapons in our hands. If we don't put our hearts into using them, we won't be able to complete so many projects.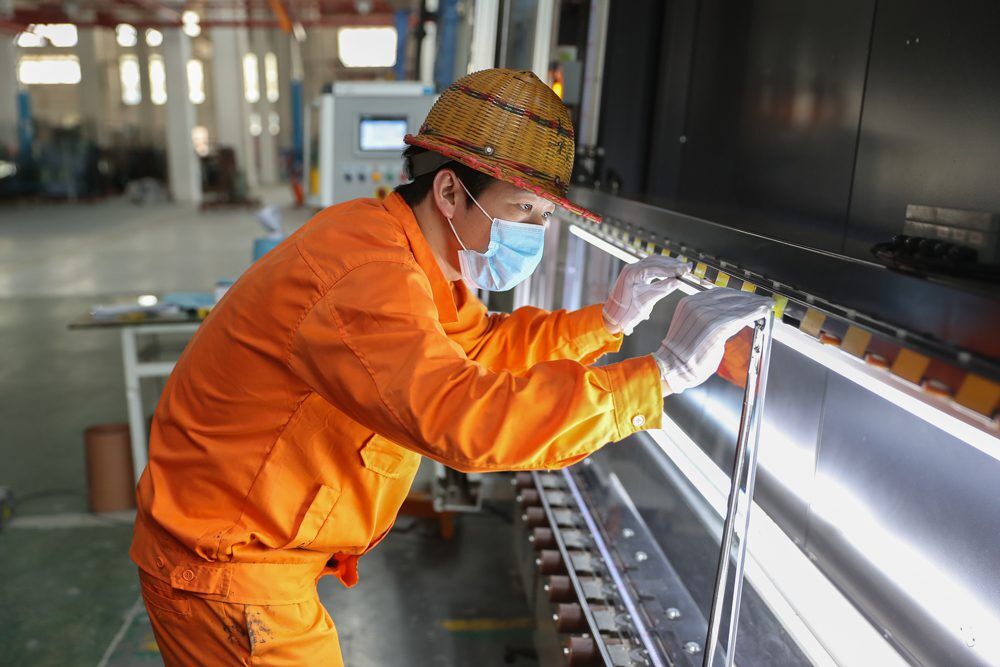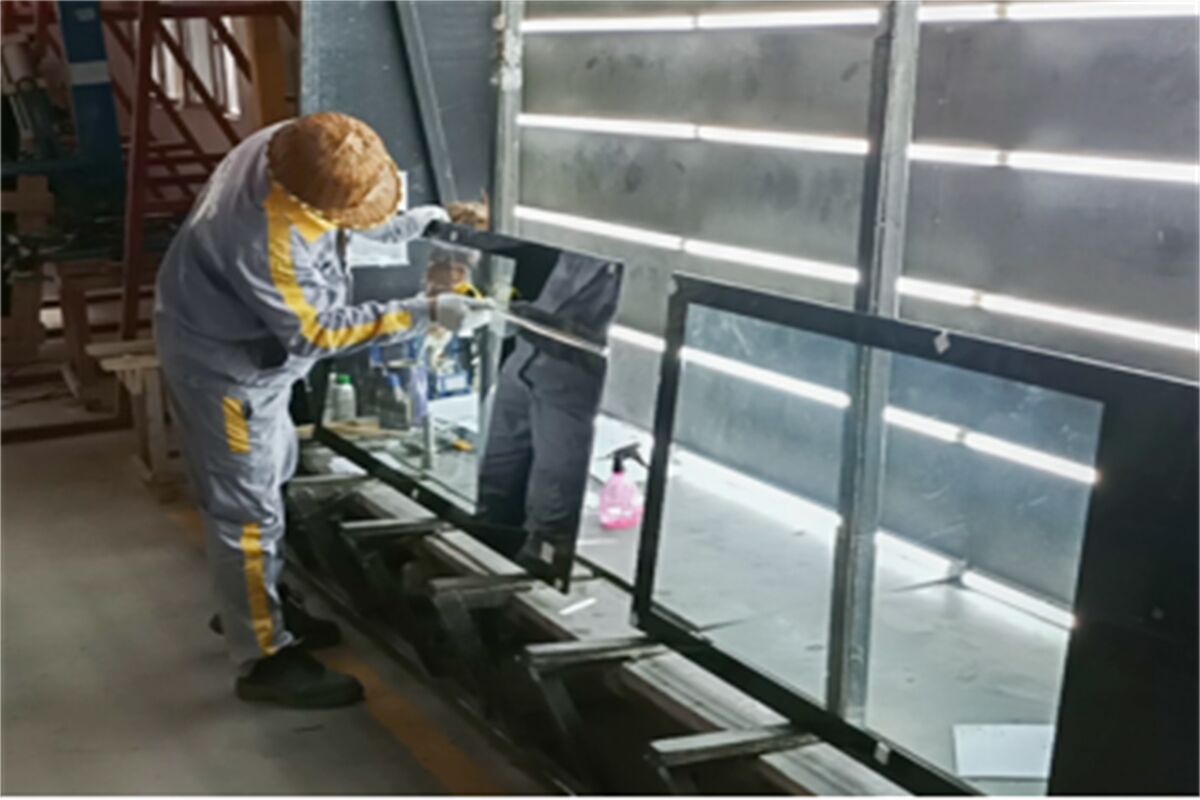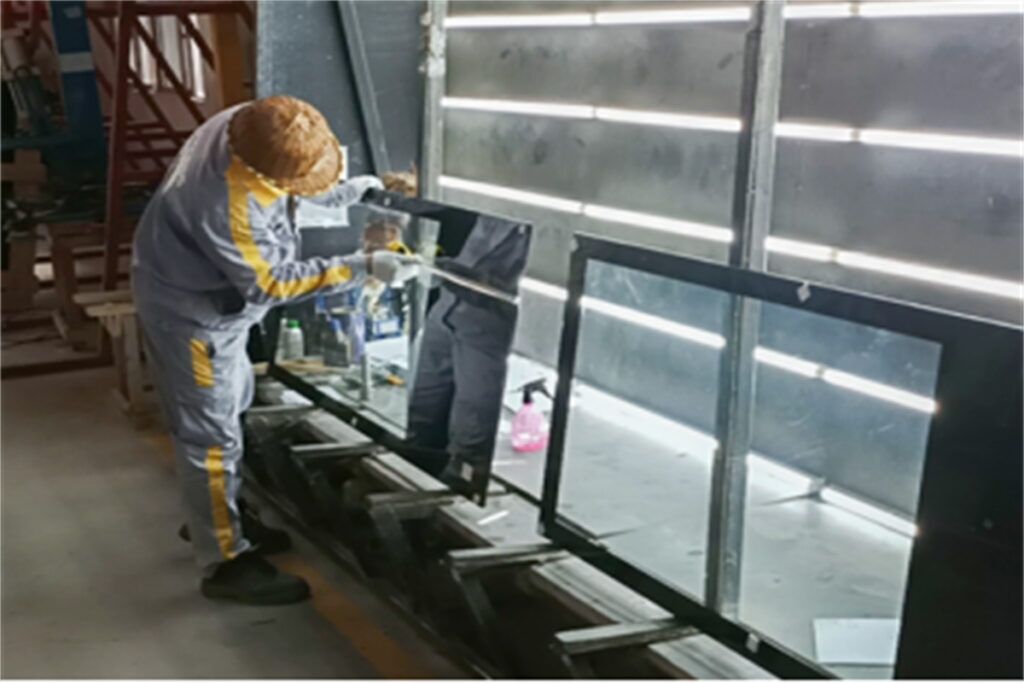 Ceramic frit glass IGU specification
| | |
| --- | --- |
| Product Name | ceramic fritted laminated insulated glass, silk screen printing IGUs |
| Glass Thickness | 10mm and 6+6mm, other thickness, customized available |
| Spacer Thickness | 12A, 1/2, other thicknesses available, 9A, 16A, 19A, 20A, etc… |
| Glass type | Ceramic frit glass, clear tempered glass, laminated glass, Low E coated glass |
| Spacer Color | Natural, black, grey, bronze, silver, white |
| Dimension of IGU Glass | Maximum size: 2700x7000mm H, minimum size: 300x300mm (1x1ft) |
| Samples term | Paid, around 150-200 USD if no more process requirements. |
| Delivery Time | 18-20 working days, if shaped or need more processing will need more time |
Some projects with dots ceramic fritted laminated insulated glass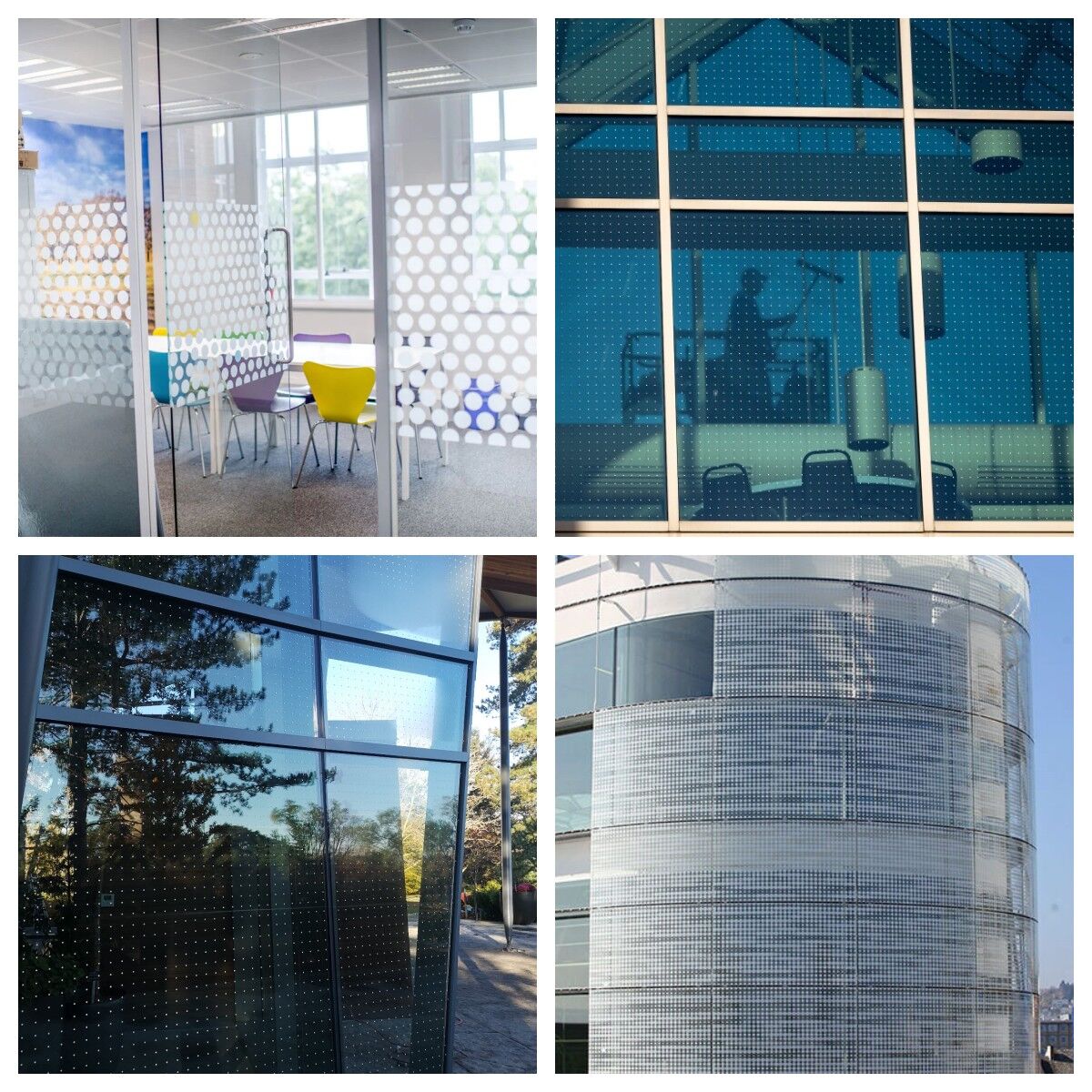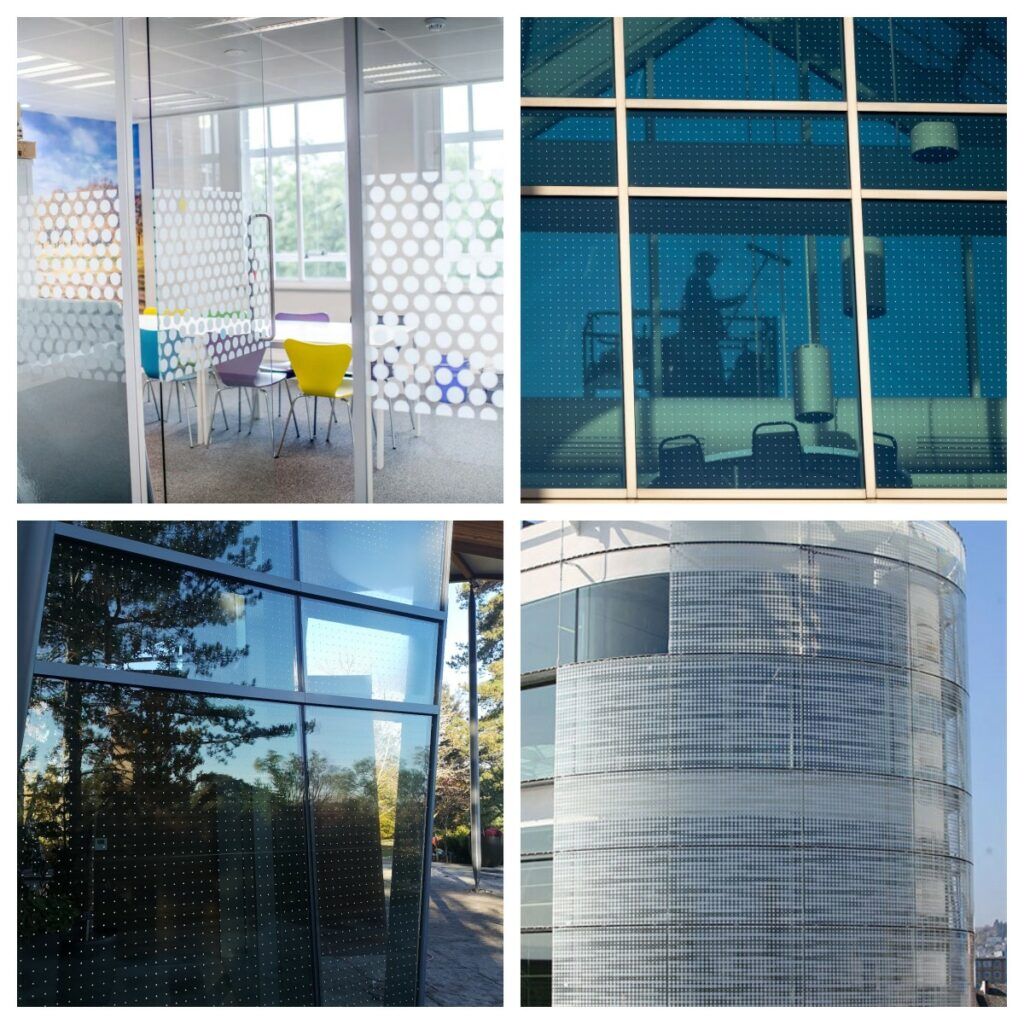 What about our clients say?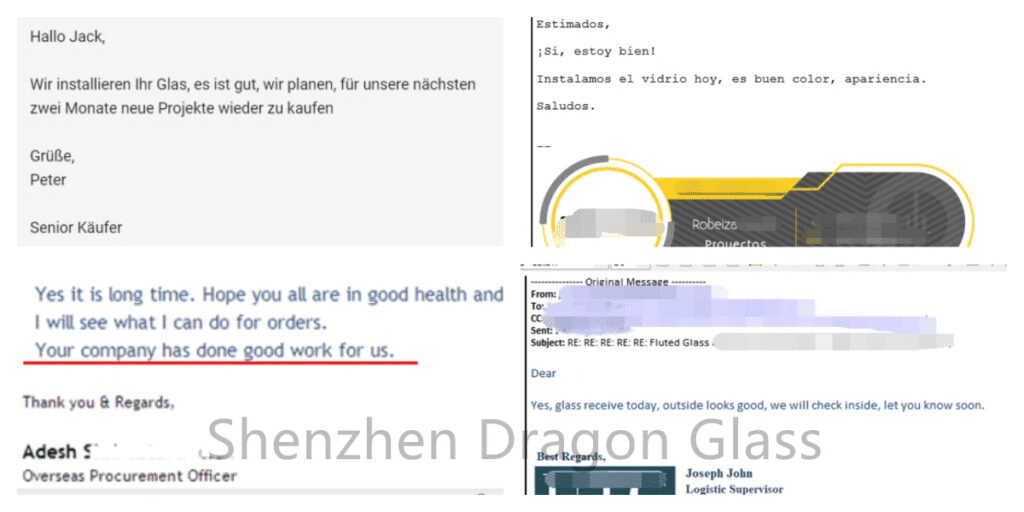 We, Dragon Glass Group, as reliable ceramic fritted laminated insulated glass processor in China since 1994, always focus on high-quality Triple IGUs, DGUs, and others like laminated glass, tempered glass, energy-saving glass, and decorative glass producing and exporting all over the world, now received over 300 customers their very positive comments, and more customers will choose us in the future.
If have any inquiries or glass questions, feel free to let us know anytime.