What is 30mm laminated glass double glazing?
30mm laminated glass double glazing also called 6+12A+13.52mm laminated DGUs, which use use one single pane glass with a laminated glass together, normally the single pane shall be coated glass, or Low E glass, which have a good solar performance, and the other pane shall be make sure safety, this kind of glass often use for high-rise building, or some area need be safety.
It is important to note, the laminated insulated glass have two normal options for Low-E or Reflective coating placement within the unit. Coatings can be placed on the #2 surface, however superior solar performance can be achieved by placing the coating on the #4 surface, touching the air space. For additional information contact our team, we will share you our data sheet.


How's the advantages of laminated double pane?
Safety
Laminated insulating glass installed on buildings can withstand external impact. Even if the glass shatters, it remains intact within the frame and provides a certain level of wind and rain resistance.
Noise reduction
The PVB interlayer in laminated double glazing glass acts as a barrier to sound waves, reducing noise and minimizing disturbances in work or living spaces.
UV protection
Laminated glass has excellent UV blocking properties, preventing over 99% of harmful UV rays from entering. This protects valuable home furnishings, artworks, and other items from fading due to UV radiation.
Bulletproof and blast-resistant
Multi-layer laminated insulating glass can be manufactured to different levels of bulletproof and blast-resistant glass.
Security
Due to the difficulty and noise associated with cutting or breaking through laminated glass, it provides strong resistance against malicious damage, theft, and violence. It is not easily cut with glass cutters and requires time and effort to breach, making it easier to detect intrusions.
Hurricane and earthquake resistance
Laminated double glazed glass, with its high toughness and strong adhesion, retains its fragments in place even when shattered. As a result, it is particularly suitable for use in hurricane and earthquake-prone areas.
Shenzhen Dragon Glass laminated insulating glass is an energy-efficient and secure glass option. While it may have slightly higher production costs compared to ordinary IGU glass, the benefits it offers are worth it. Transparent laminated IGU glass made with PVB film has a similar appearance and installation process to regular IGU glass but is durable and long-lasting. It finds wide applications in skylights, canopies, high-end curtain walls, soundproof doors and windows, sunroom roofs, and observation decks.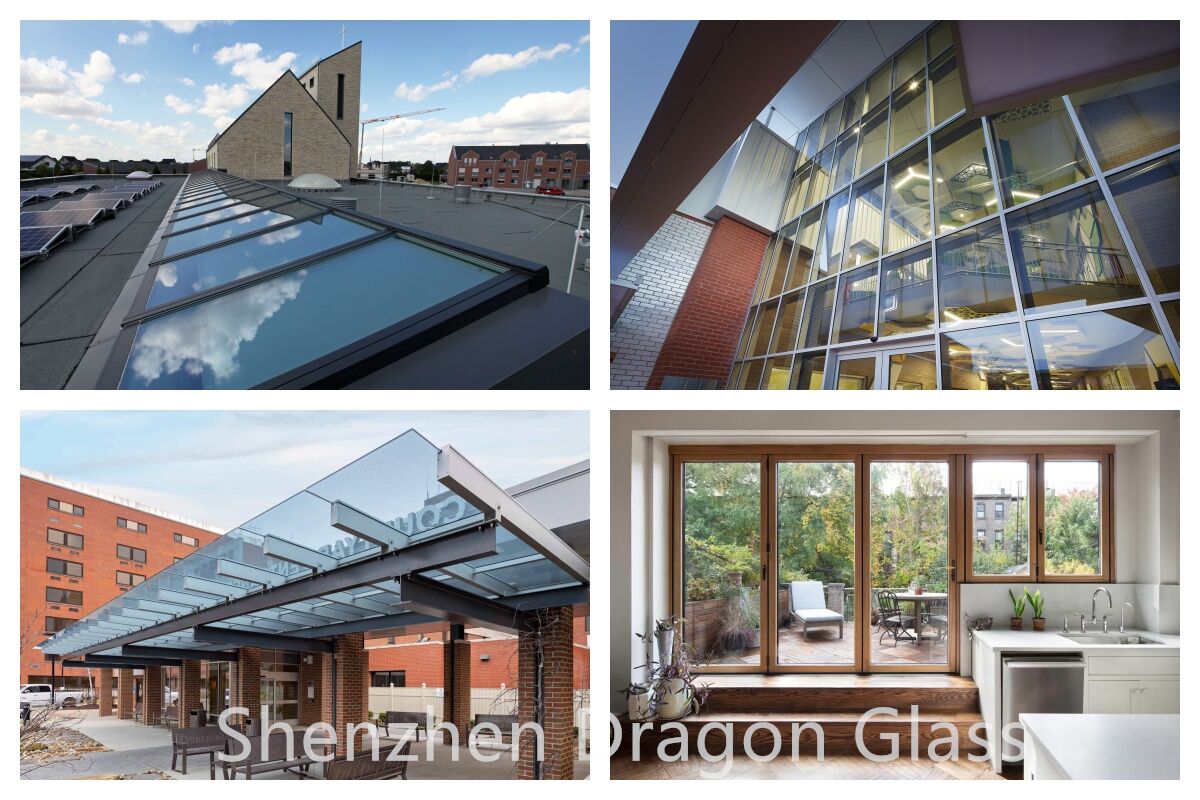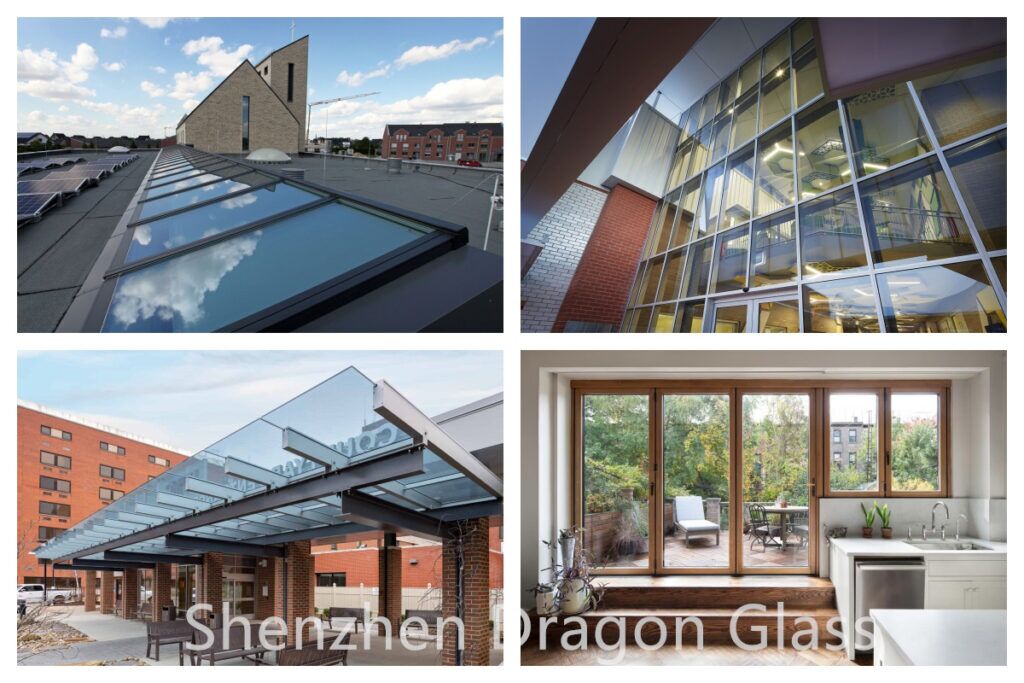 How we facbricate for laminated glazed glass?
-Cutting & Edging line for laminated glazed glass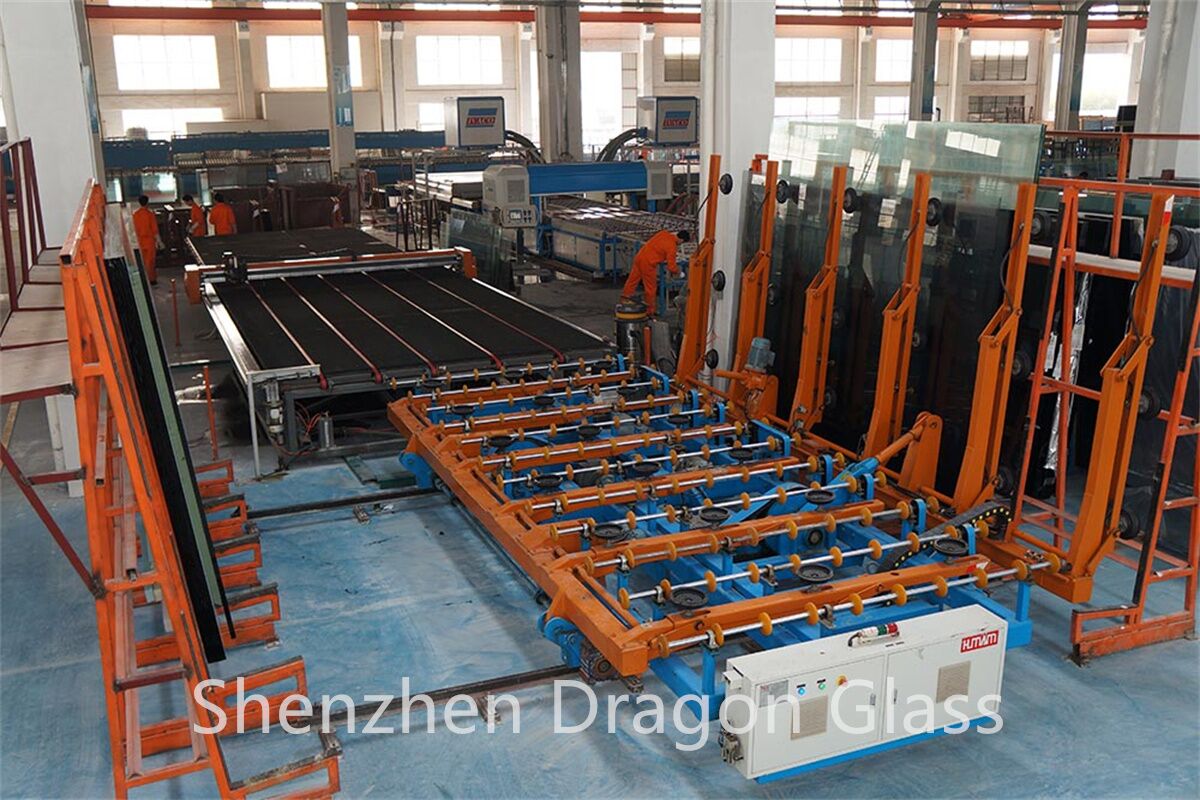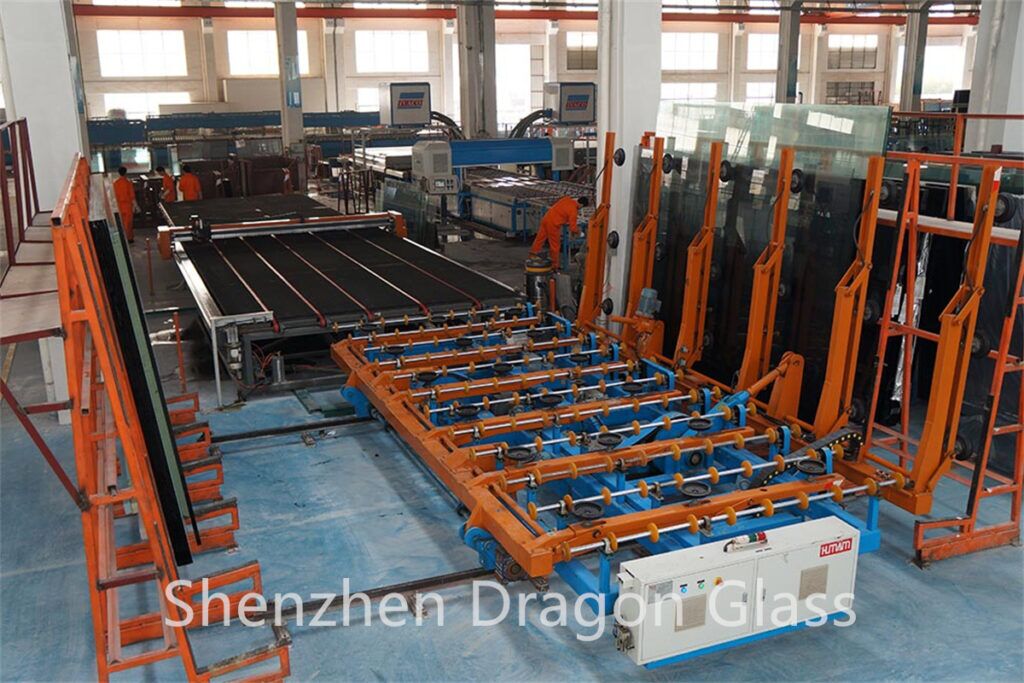 Select high quality three pieces of 6mm standard size float glass with nice thickness, good dimension from Dragon Glass warehouse, for cutting accurately shall according to customers requirements, then transfer to the edging machine for following process. After that, will do edges process, finally, all glass shall be cleaning, transfering to the tempering line.
-Tempering Line for laminated glazed glass
After cutting, edging and cleaning, all 6mm glass shall transfer to our tempering furnace, which comes from North Glass or International brand, this will let all glass tempered, the standard for us is self explosion rate less than 0.3%, super flatness, and no any defects, if find the problem during our QC inspection, need produce again in our production line.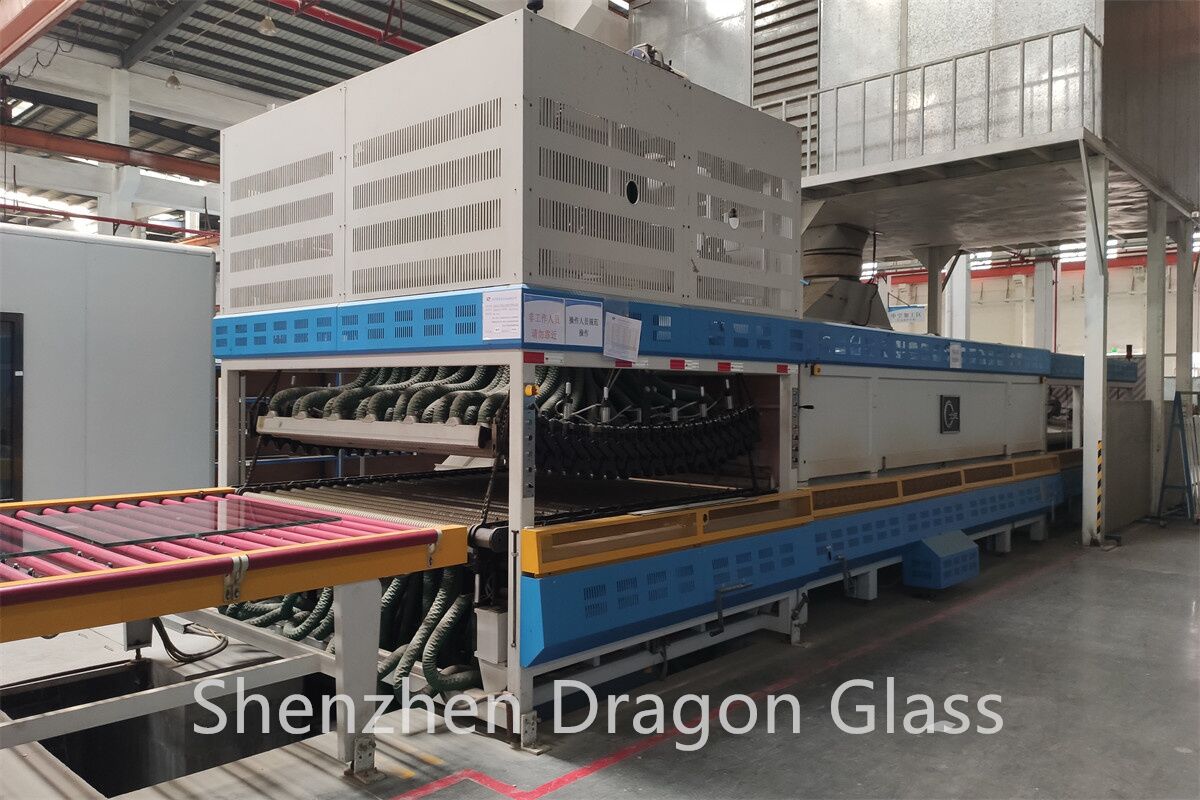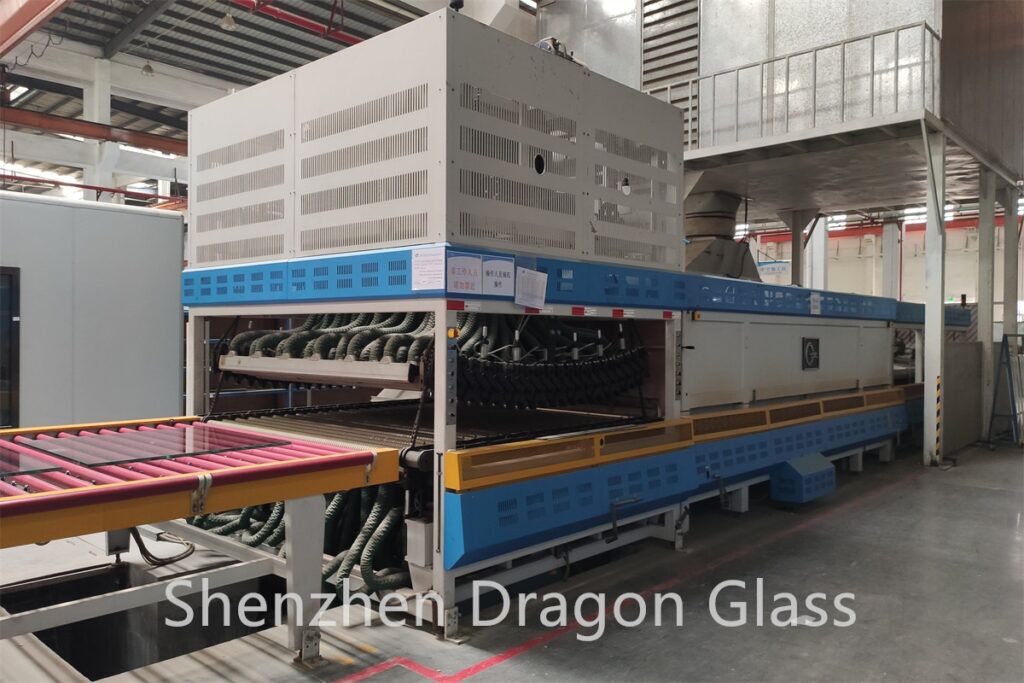 -Laminating line for laminated IGU glass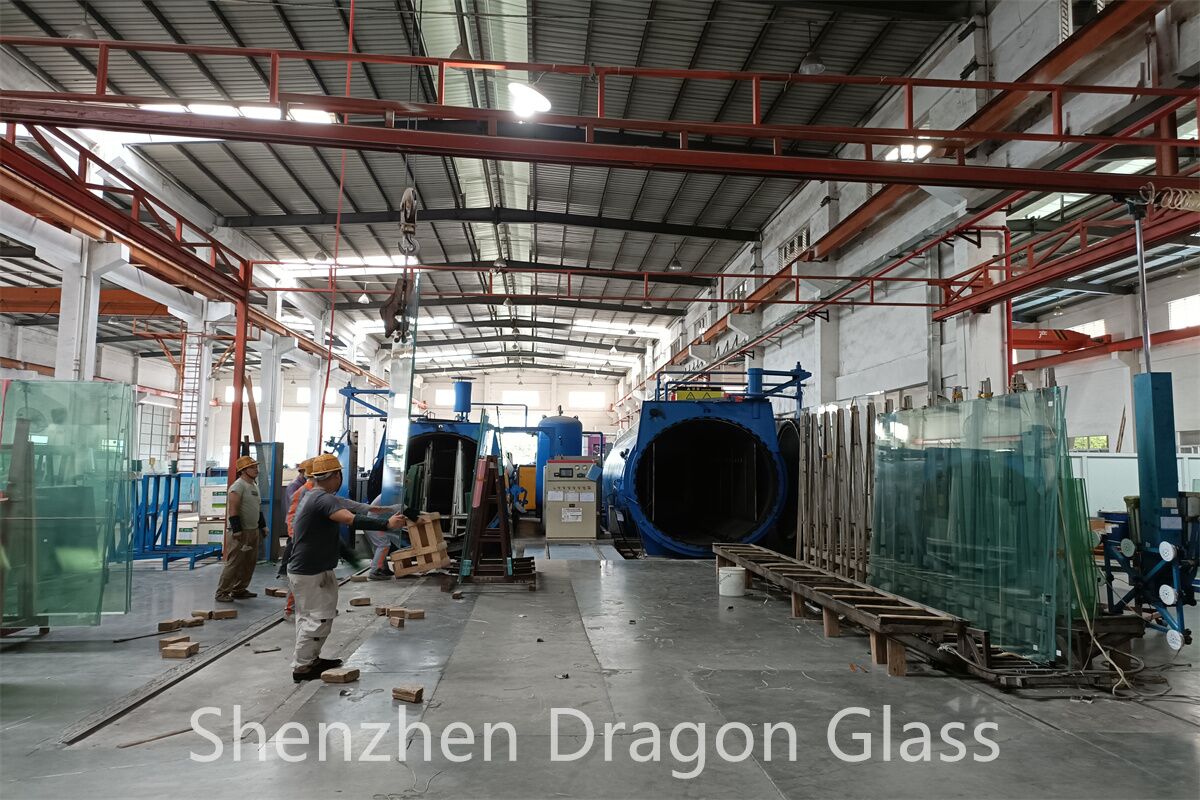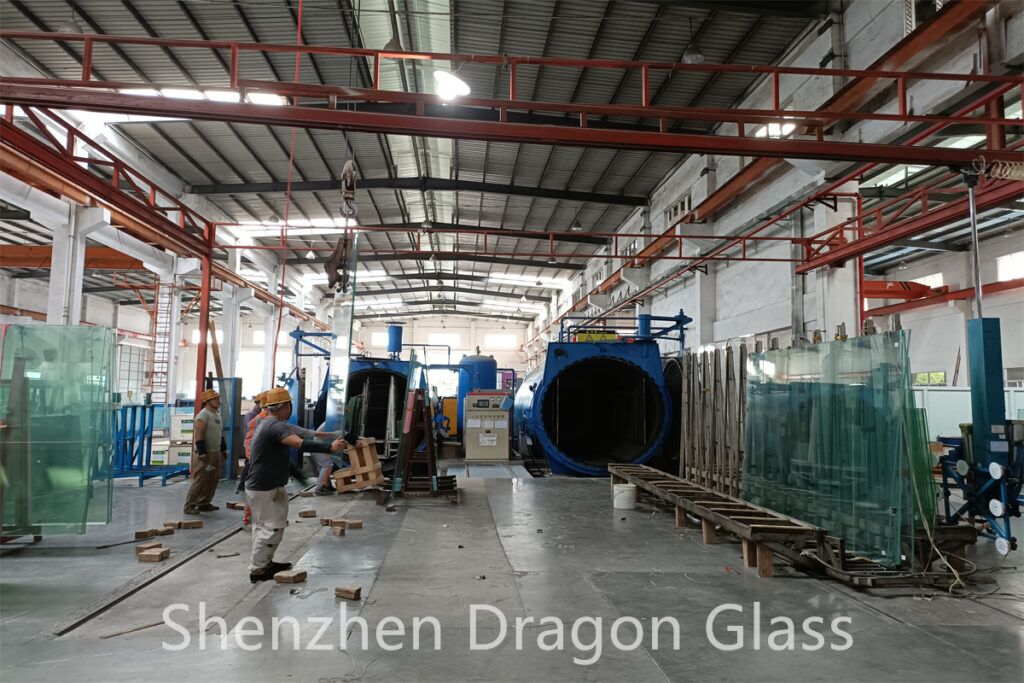 Transfer two pieces 6mm quality passed tempered glass to the laminating line, use very high quality PVB film or SGP film, all no bubbles, no any other defects, combine two pieces glass together, and do a pre-laminating, then transfer to the Autoclave for final laminating, after that, our QC will check whether have bubbles or delaminate, if no, all 13.52mm laminated glass will come to insulation glass line.
-Insulation line for laminated double glazing
After laminating, we transfer all 6mm tempered glass and 13.52mm laminated glass to our insulated glass line, all glass shall be use high quality aluminum spacer with good sealing, then all double glazed glass for sale already. Each piece of double glazed glass, shall be inspection for twice by our QC before delivery.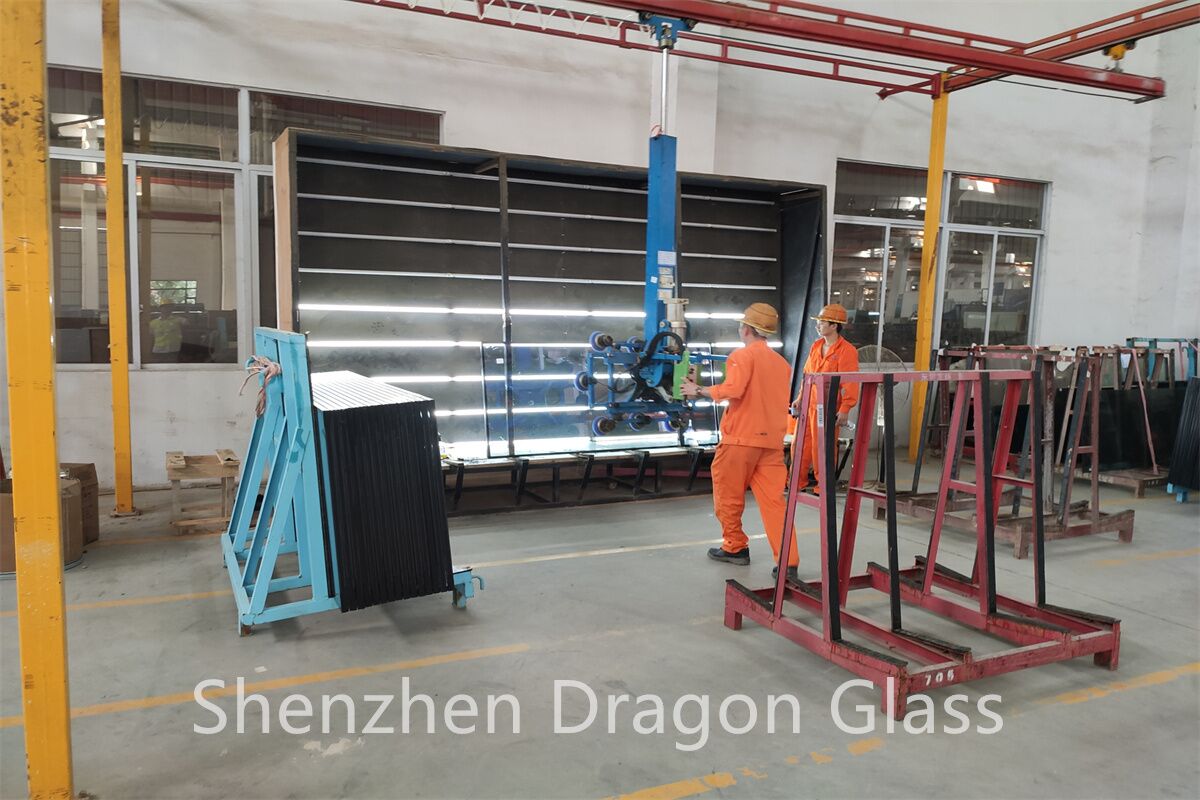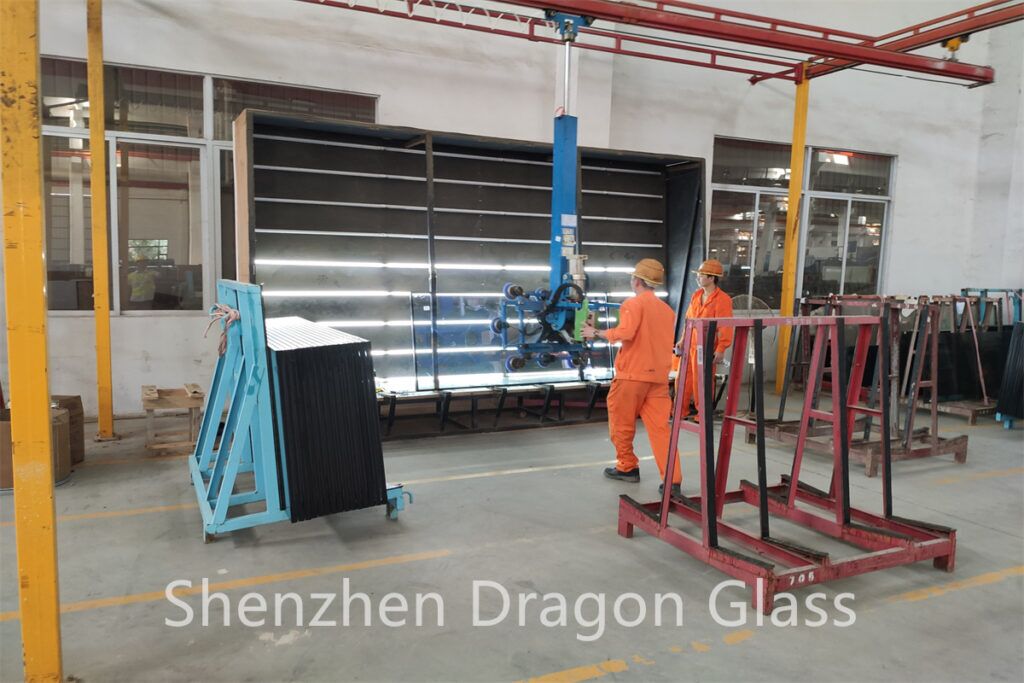 Videos for laminated glass IGU production
Specification of laminated double glazing glass
| | |
| --- | --- |
| Product Name | Laminated IGUs, laminated double glazed glass, laminated double pane glass |
| Glass Thickness | 6+13.52mm, 6+6+6mm, total have almost 3/4 |
| Aluminum Spacer Thickness | 12A, 1/2, others also support customized, such as 6A, 9A, 16A, 18A |
| Color of Glass | Clear, low iron/ultra clear, Low E, all tinted glass, reflective glass, decorative glass, patterned glass, and so on |
| Color of Aluminum Spacer | Natural, grey, black, white, wood, and customized |
| PVB Film Color | According to RAL / Pantone / Vanceva glass all okay |
| Dimension | Maximum reach 3300x13000mm, minimum 300x300mm tempered |
| Delivery Time | Normally at around 15-20 days, urgent can be 15 days depends on projects |
How's our inspection and packaging for laminated DGUs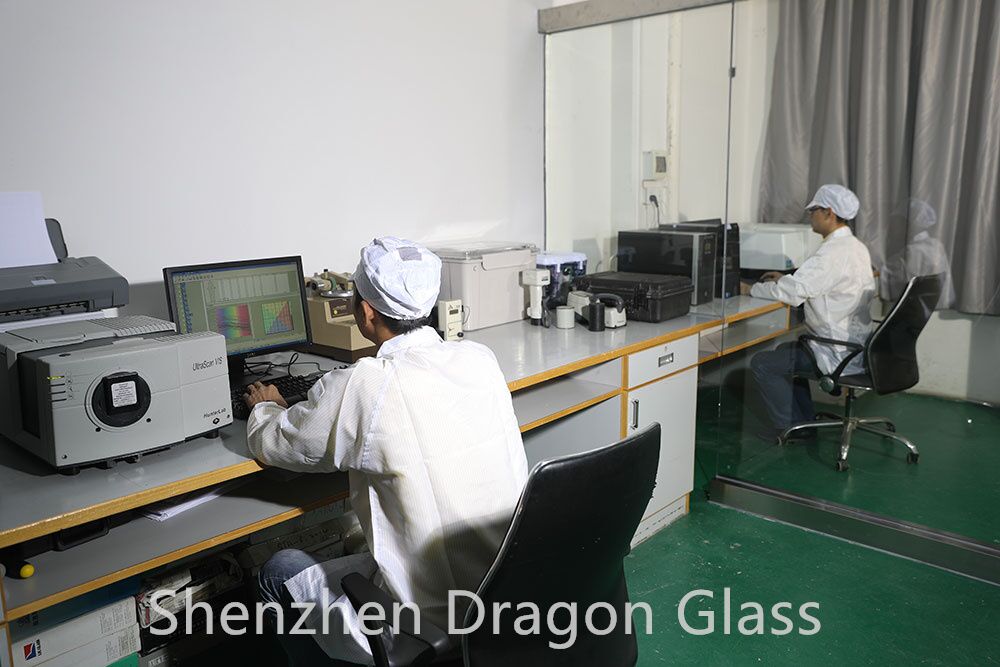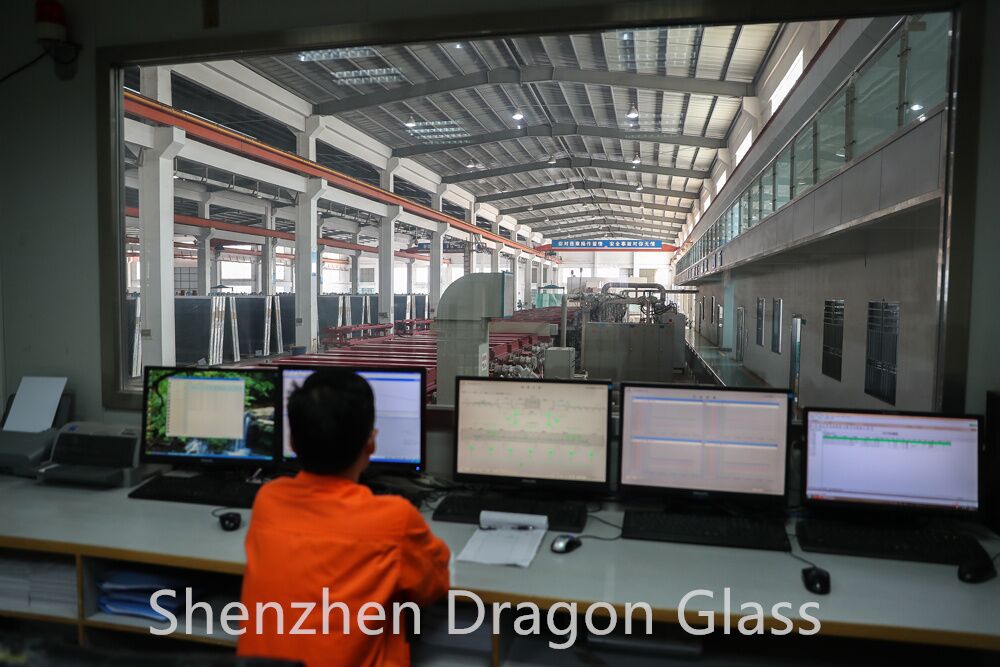 Mainly responsible for the consistency monitoring of project insulated glass colors, production testing, sample delivery, pre-delivery color inspection, as well as the testing and calculation of optical and thermal performance parameters for all other coated products.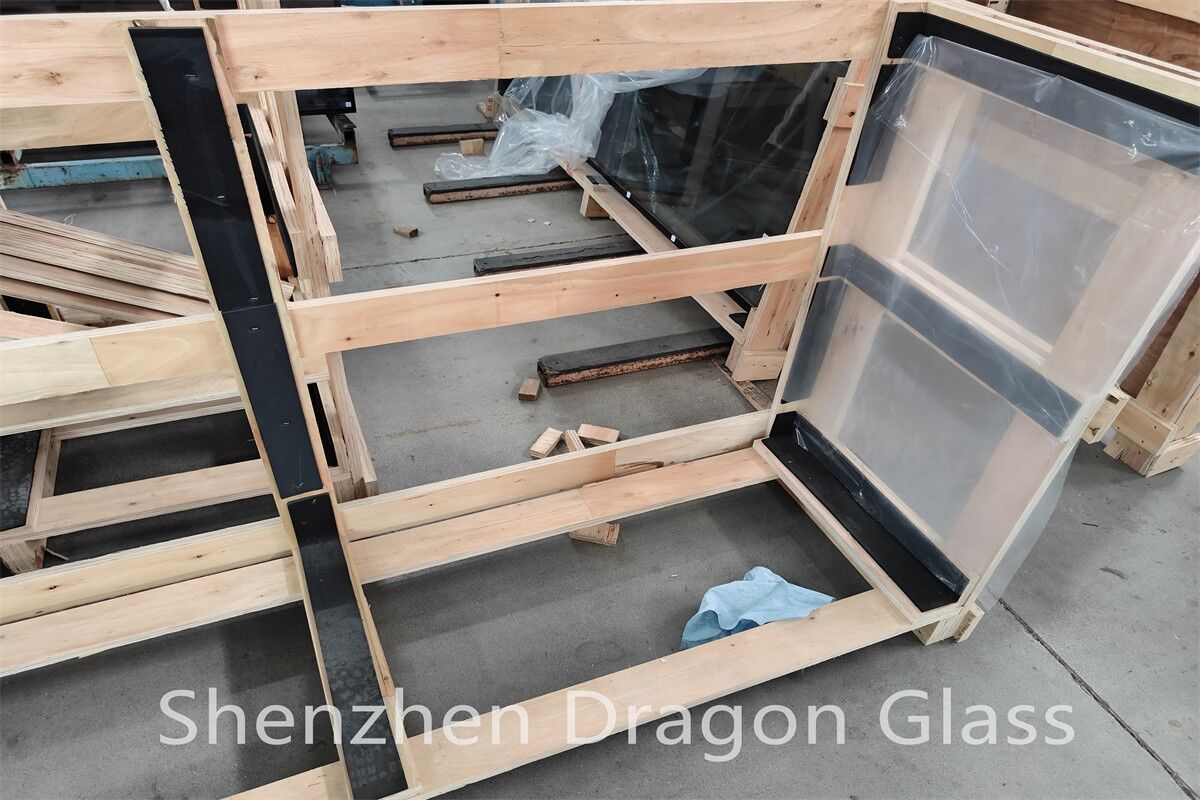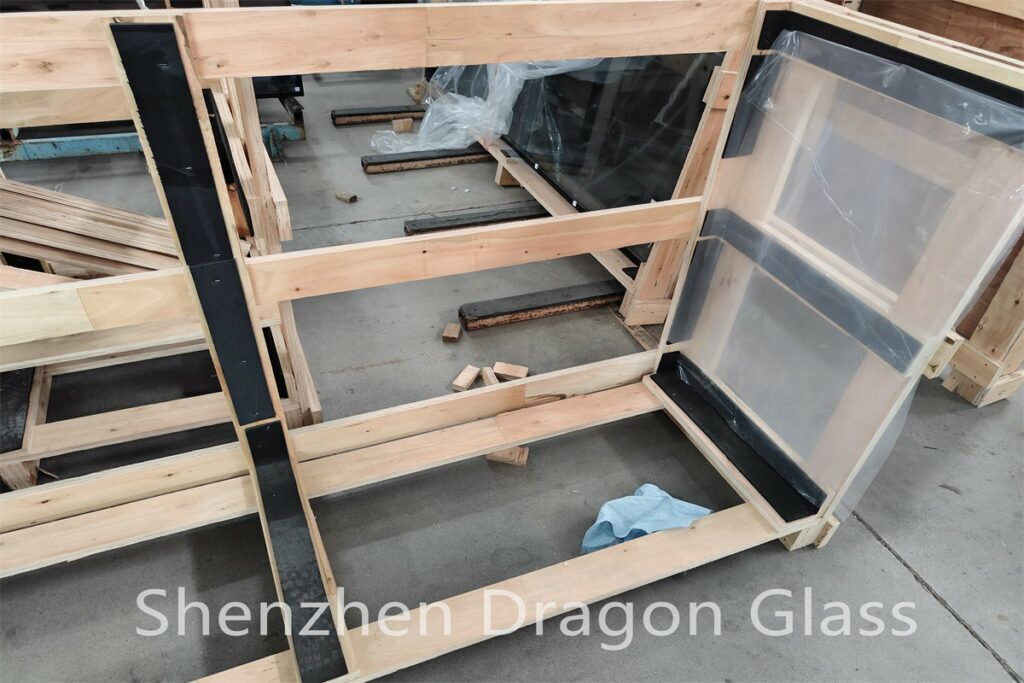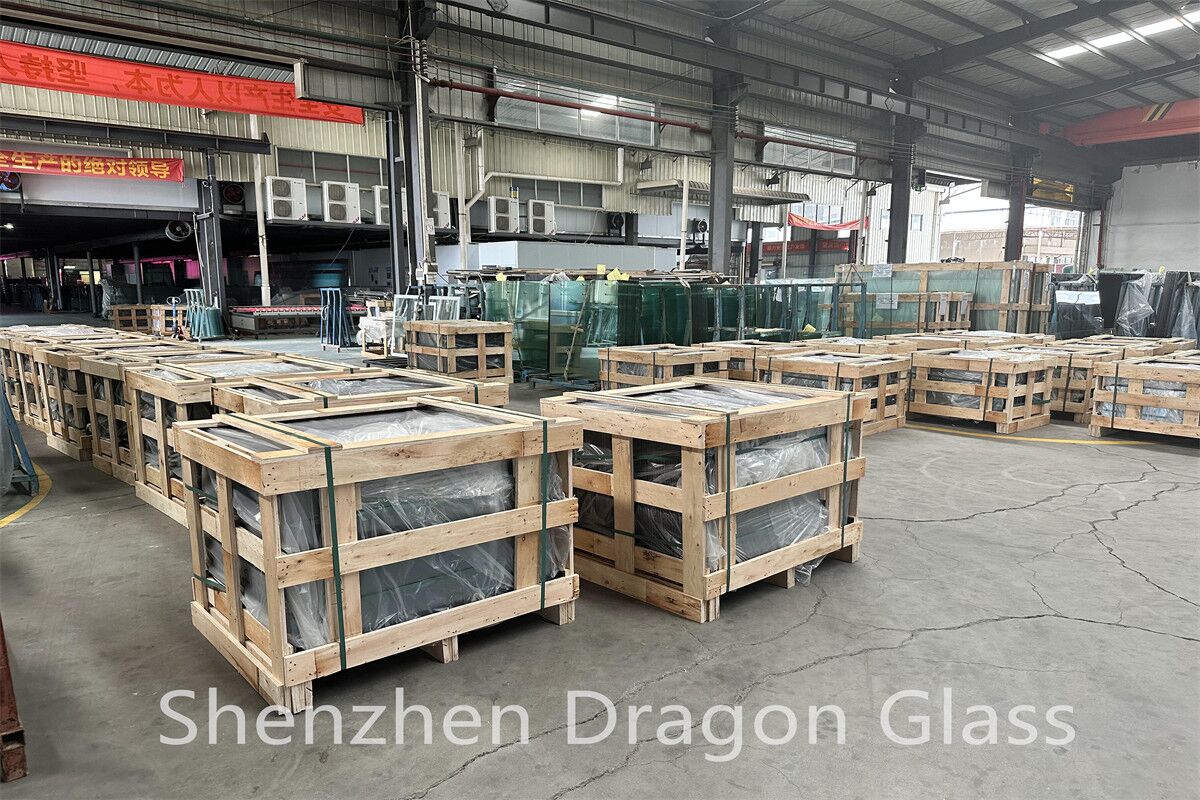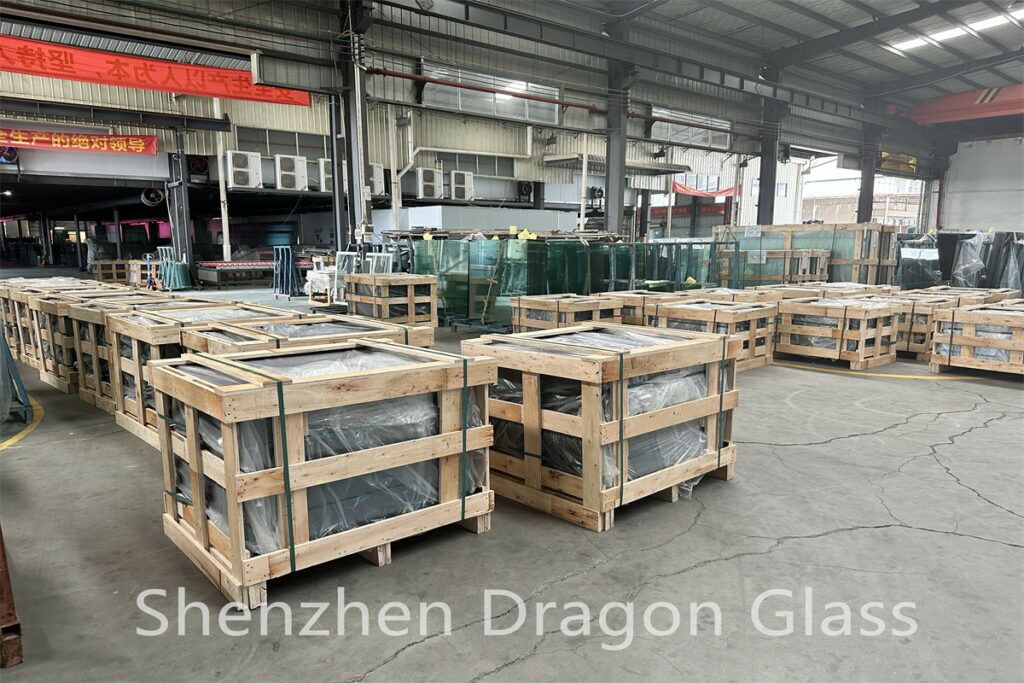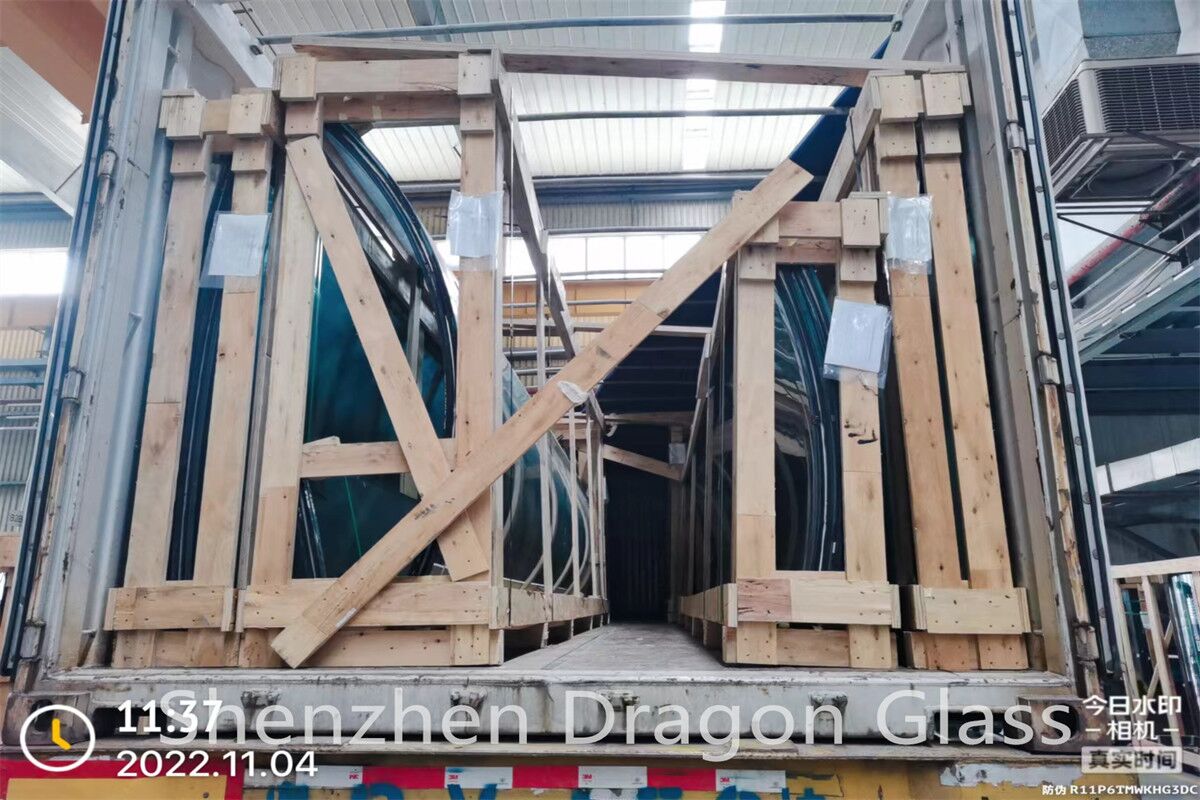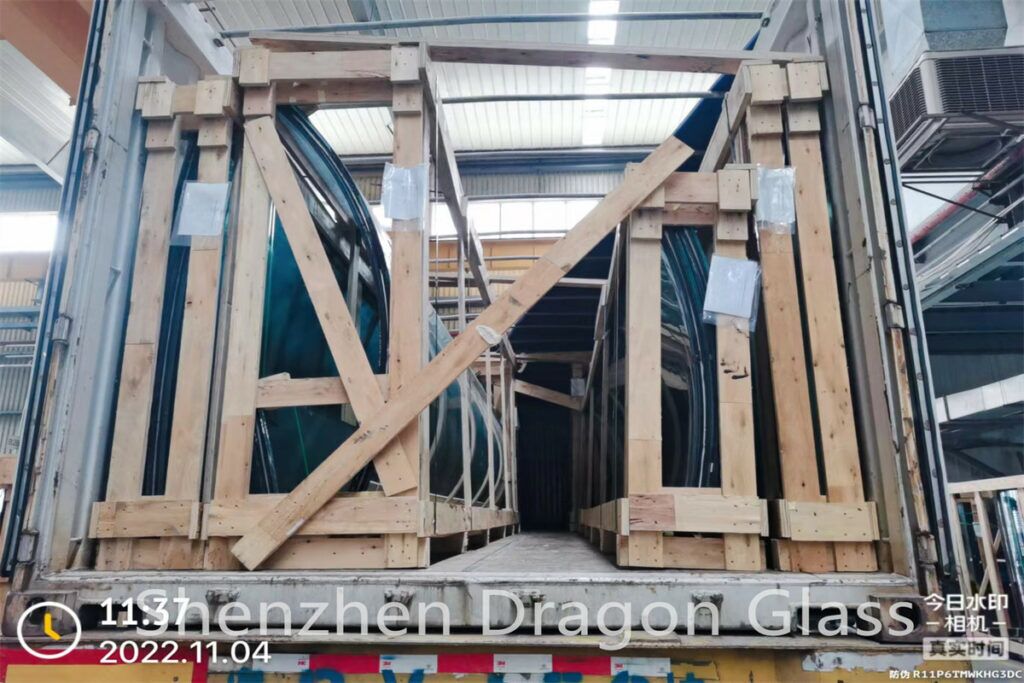 Shenzhen Dragon Glass as a professional laminated double glazing glass units processor in China, since 1994, always focus on high quality DGUs, laminated glass, tempered glass, energy saving glass, decorative glass producing and export all over the world, now get over 300 customers their very good comments, and more customers choose us in the future.