What are curved insulated glass units?
Curved insulated glass units also called bent IGUs, are specialized glass panels that are designed with a curved shape glass and feature insulating properties. These units consist of two or more glass panes separated by a spacer and sealed around the edges to create an airtight space between them. The space between the glass panes is typically filled with a gas, such as argon or krypton, to enhance thermal insulation.
The curved shape of these insulated glass units allows for unique design possibilities in architecture and building construction. They can create curved windows, skylights, DGUs glass facades, and other architectural elements. Curved insulated glass units offer various benefits, including improved energy efficiency, noise reduction, and enhanced thermal comfort.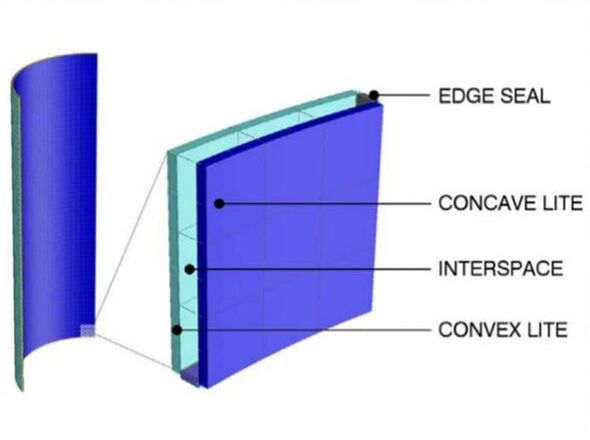 These curved double-glazing units are commonly used in commercial buildings, museums, galleries, airports, and other structures where both aesthetics and performance are essential. They provide a sleek and modern look while also providing excellent insulation properties. For more project viewing, visit our website to get more information.
What about the features of curved insulated glass?
Aesthetic Appeal
---
One of the critical features of curved insulated glazed glass is its ability to create visually striking and unique architectural elements. The curved shape adds elegance and modernity to buildings, making them stand out from traditional flat glass designs.
Energy Efficiency
---
Bent insulated glass units are designed with a sealed air space between the glass panes, which acts as an effective thermal barrier. This insulation helps to reduce heat transfer through the glass, resulting in improved energy efficiency and reduced heating and cooling costs.
Natural Light Views
---
By using curved insulated glass units, architects can maximize the amount of natural light entering a building. The curvature of the glass allows for wider and taller window openings, providing ample daylight and offering expansive views of the surroundings.
Structural Strength
---
Despite their curved shape, these bent glass units are designed to be structurally sound and durable. They undergo rigorous testing to ensure they can withstand wind loads, thermal stress, and other environmental factors, while still maintaining their integrity.
Customized Option
---
Curved insulated glass panels can be tailored to meet specific design requirements. Architects and designers can choose from various glass types, coatings, tints, and thicknesses to achieve the desired aesthetics and performance characteristics.
Versatility
---
Curved IGUs can be used in a wide range of applications, including curved windows, curtain walls, canopies, skylights, and domes. Its versatility allows for creative and innovative architectural expressions.
How does Dragon Glass ensure curved IGU quality?
1- Very strict Inspection for all glass in every step, from cutting, edging, cleaning, bending, and tempering until insulated glass processing, We arranged at least 2 people to check the quality, If it is poor quality glass during different steps, we will redo the glass.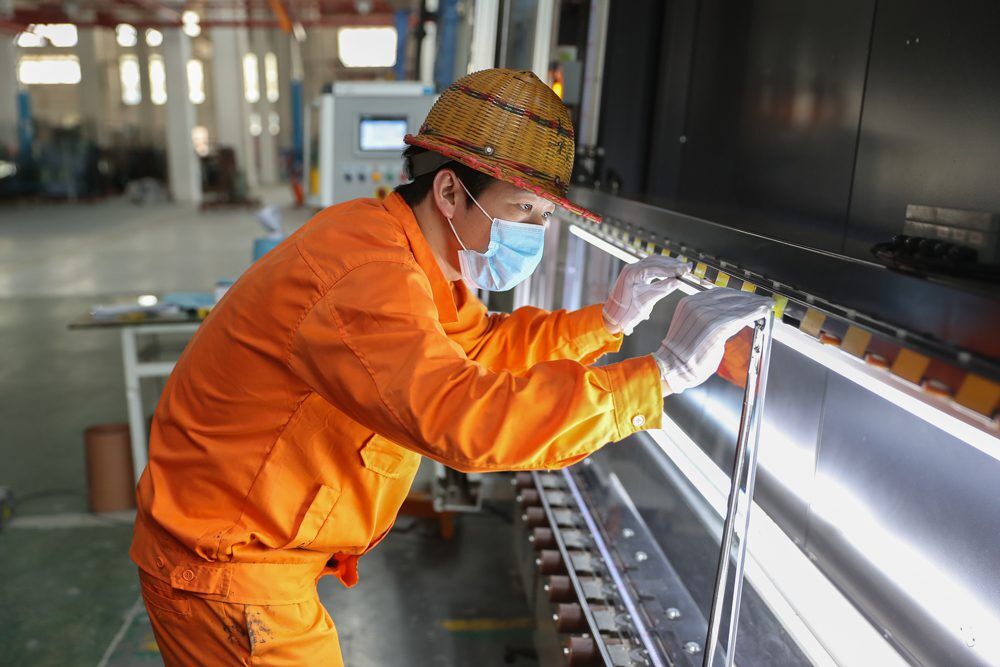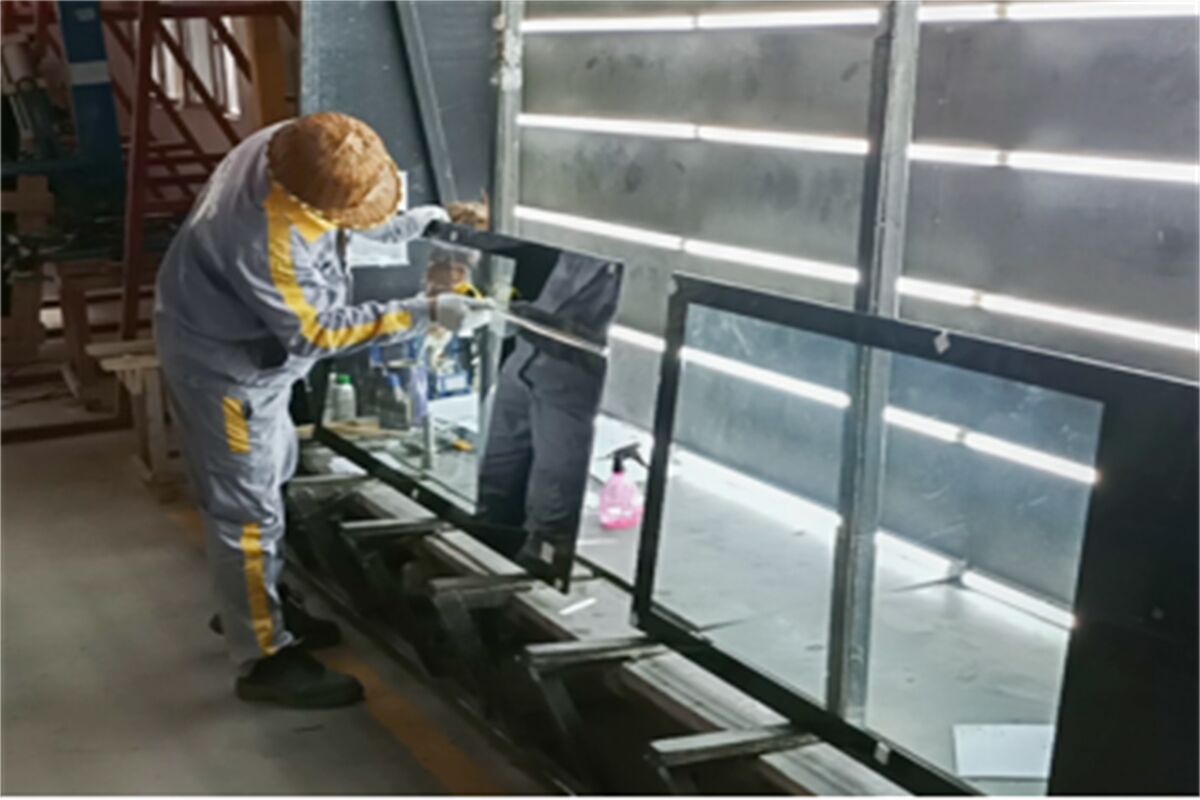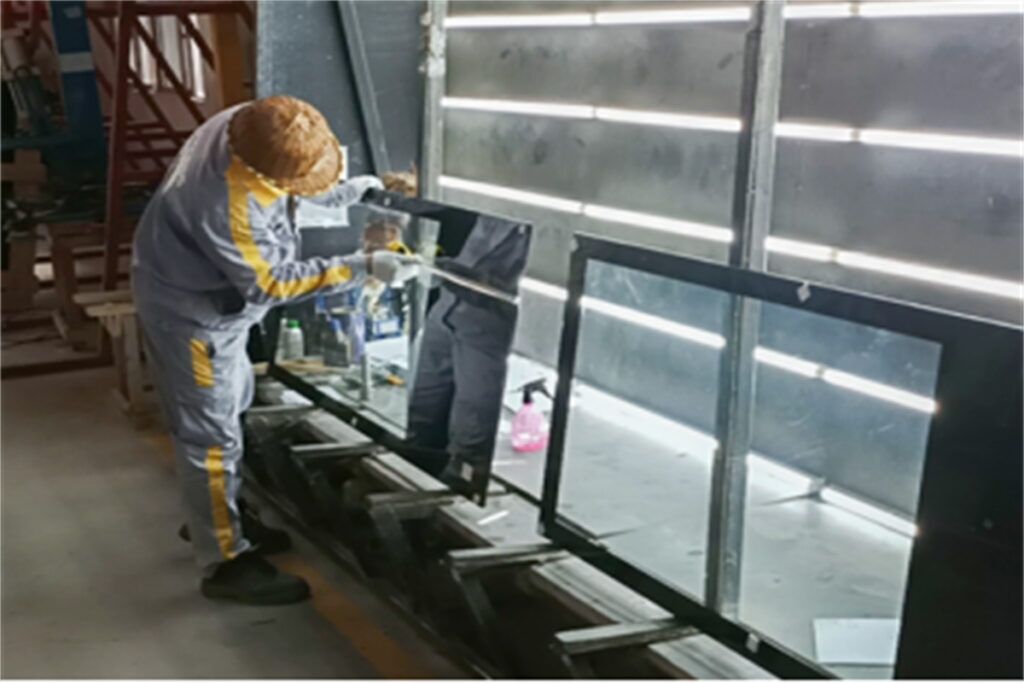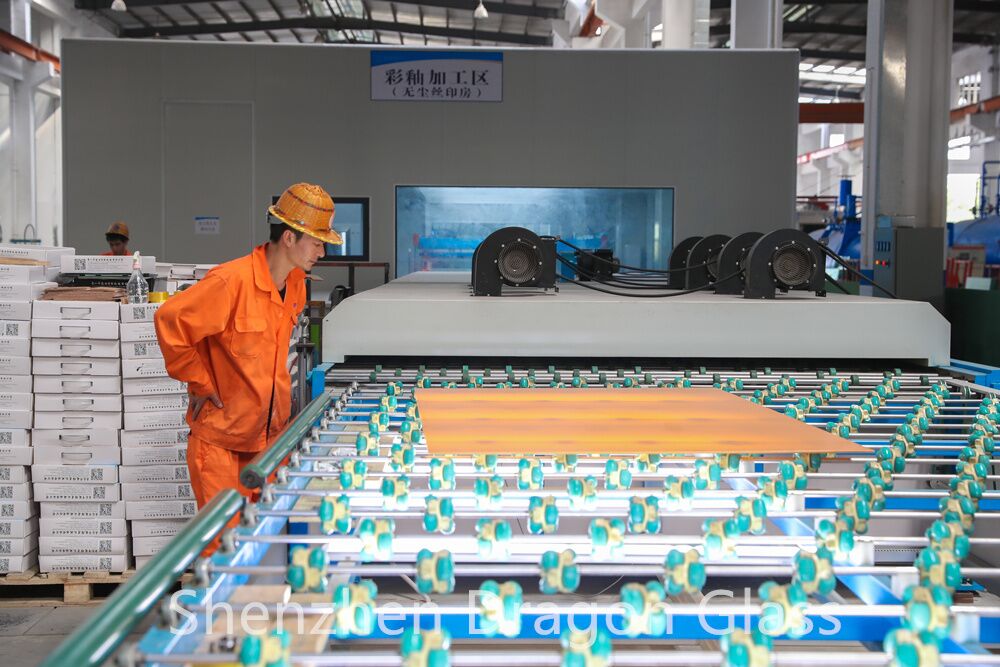 2- High quality comes from the production process, rather than relying on quality inspections to understand the quality of our products. Whether it's float glass or production machinery, we always prioritize quality. For glass, we only use our own glass or source it from reputable domestic manufacturers such as Xinyi Glass and China Southern Glass. This ensures the quality of each batch of products. Our machinery is also sourced from domestic manufacturers and imported brands.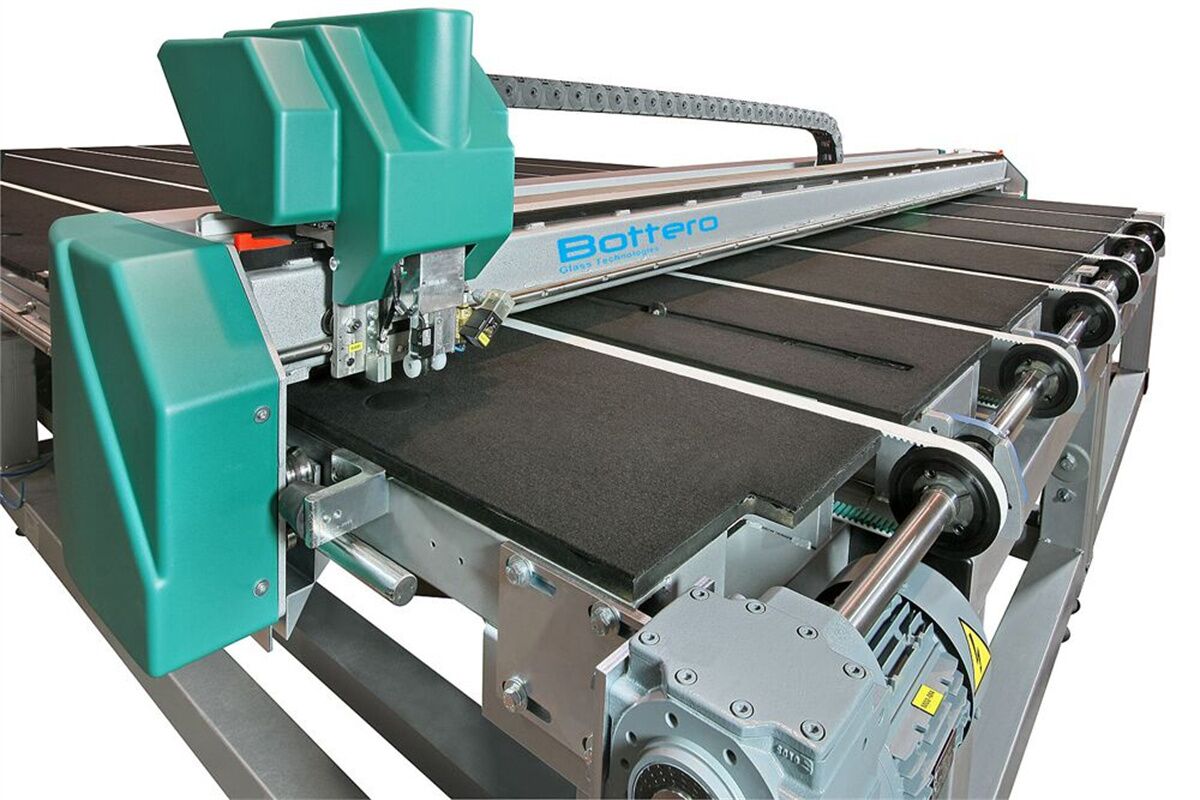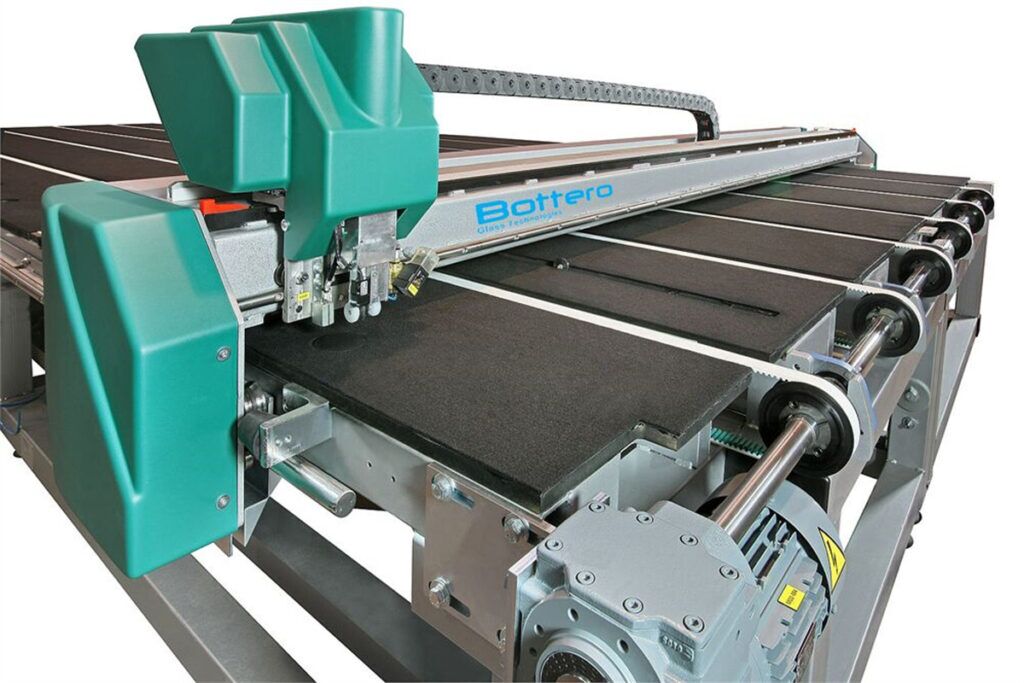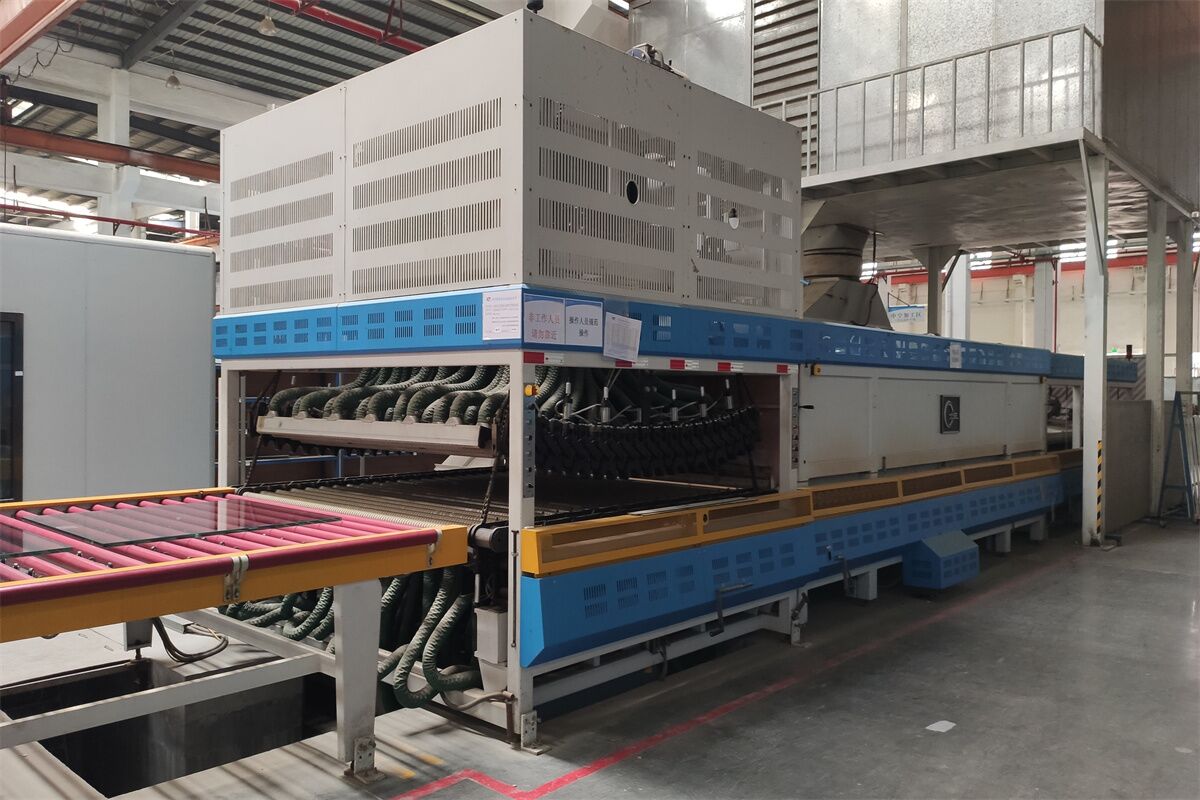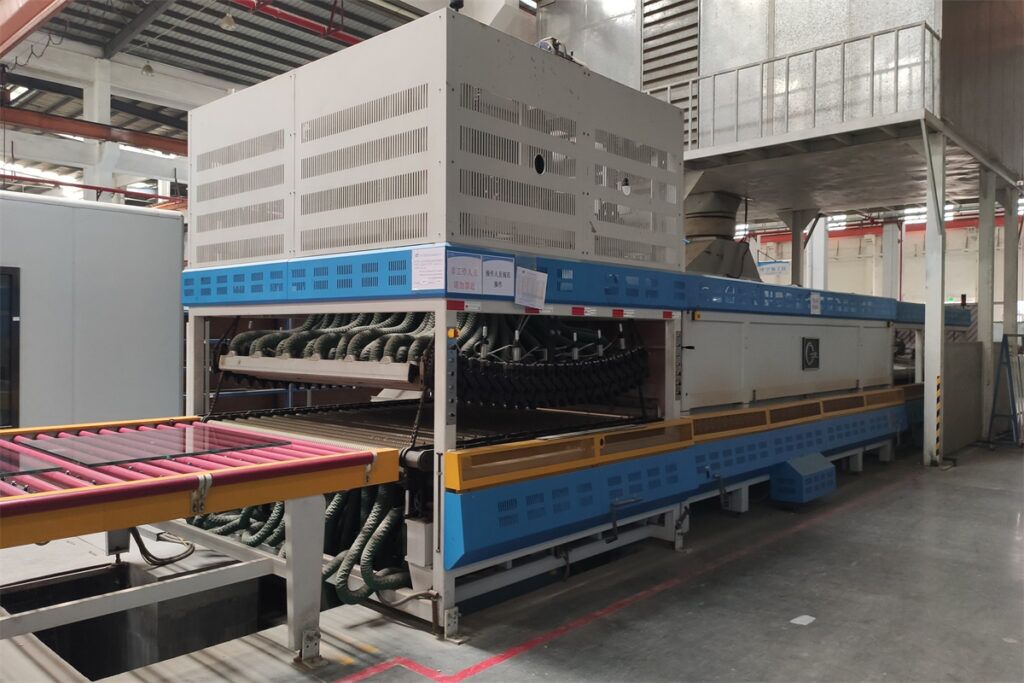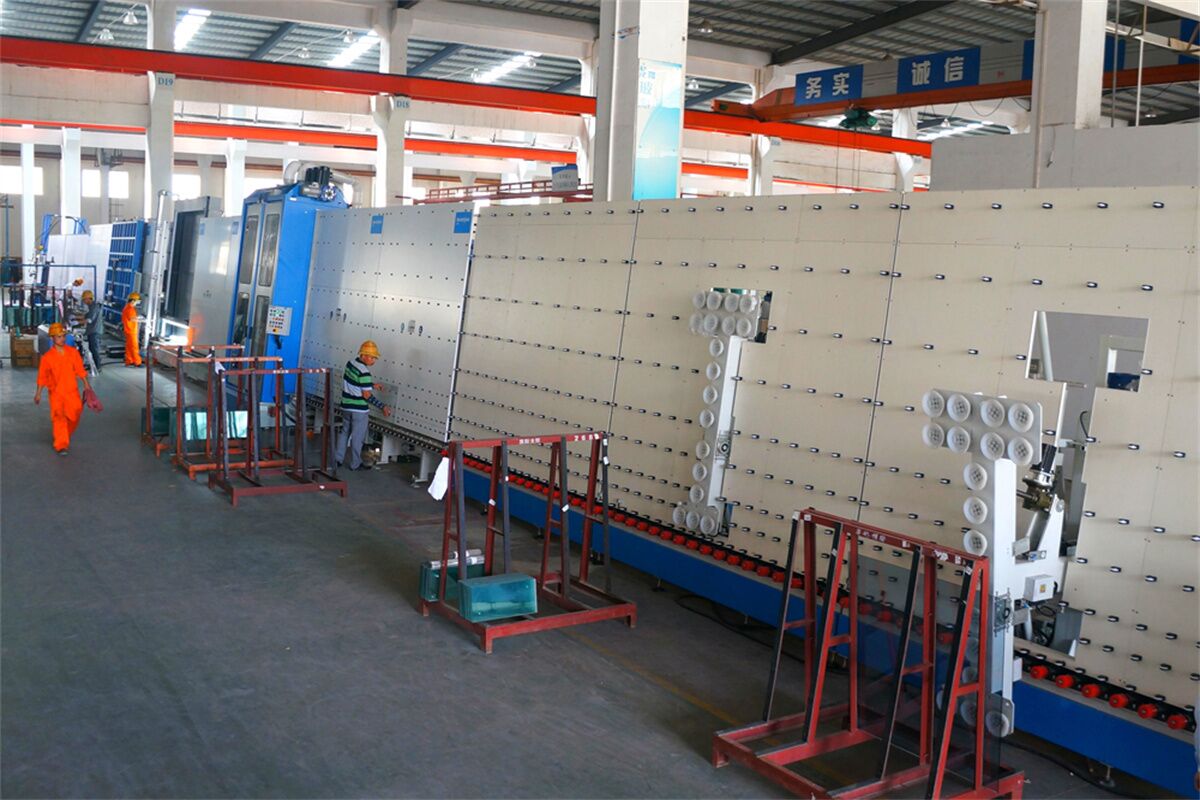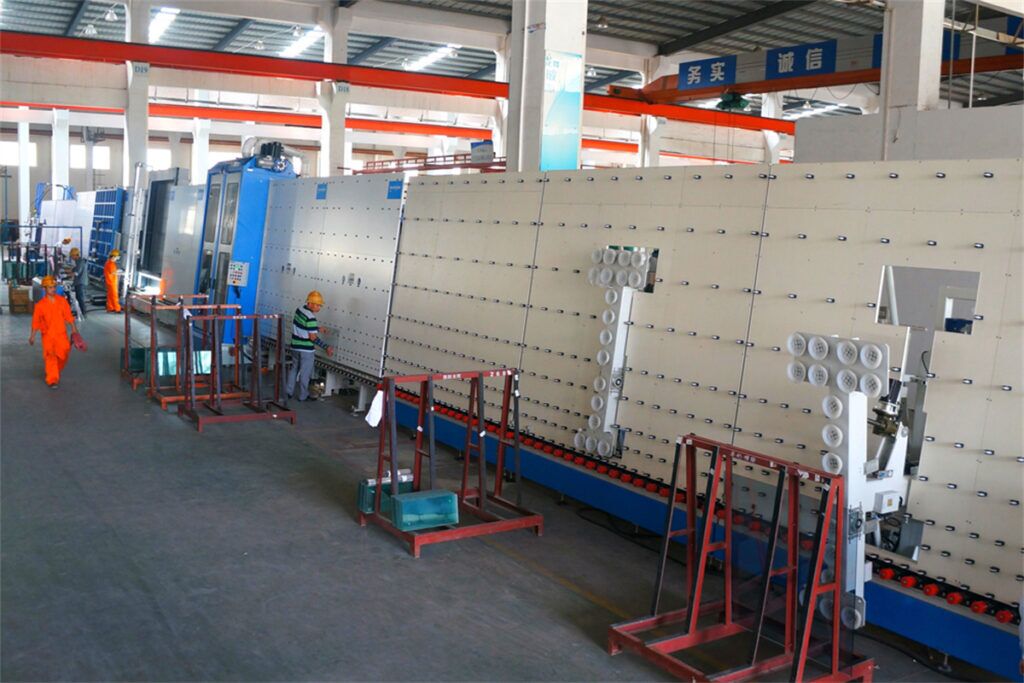 Performance of our one curved glass tempering machines
Dragon Glass has 7 Curved glass production lines for different dimensions and radius of curved glass, Below are two lines we often use, If need other radius and dimensions of curved glass, welcome you to discuss with us anytime.
| | | | |
| --- | --- | --- | --- |
| Curved Glass Arc Length | 2750mm | Curved Glass Height | 6000mm |
| Curved Glass Thickness | 6mm-19mm | | |
Maximum size of curved glass
| | | | |
| --- | --- | --- | --- |
| Curved Glass Thickness | 6mm | 8-12mm | 15-19mm |
| Minimum Radius of Curved Glass | 1500mm | 1500mm | 3000mm |
Minimum radius of curved glass
| | | | |
| --- | --- | --- | --- |
| Curved Glass Arc Length | 400mm | Curved Glass Height | 300mm |
| Curved Glass Thickness | 5mm-15mm | | |
Minimum size of curved glass
| | | | |
| --- | --- | --- | --- |
| Curved Glass Thickness | 5-8mm | 8-15mm | 5-15mm |
| Minimum Radius of Curved Glass | 450mm | 600mm | 30000mm |
Minimum radius of curved glass
Specification of curved insulated glass units
| | |
| --- | --- |
| Product Name | Curved insulated glass, curved IGUs, curved double glazing unit |
| Thickness of Curved DGU Glass | 4+4, 5+5, 6+6, 8+8, 10+10, 12+12, and so on |
| Aluminum Spacer Thickness | 6A, 9A, 12A, 16A, 19A, and so on |
| Aluminum Spacer Color Selection | Aluminum color, black, grey, white |
| Dimension Selection | Normal size at around 2750x6000mm, maximum reach 2750x10000mm, minimum reach 400x300mm |
| Production Time | 20-25 days |
| Capacity of the Curved Glass | 50-80 m2 weekly for normal shape or radius of glass, if difficult items will need more time |
| | |
The packages and loading of curved IGUs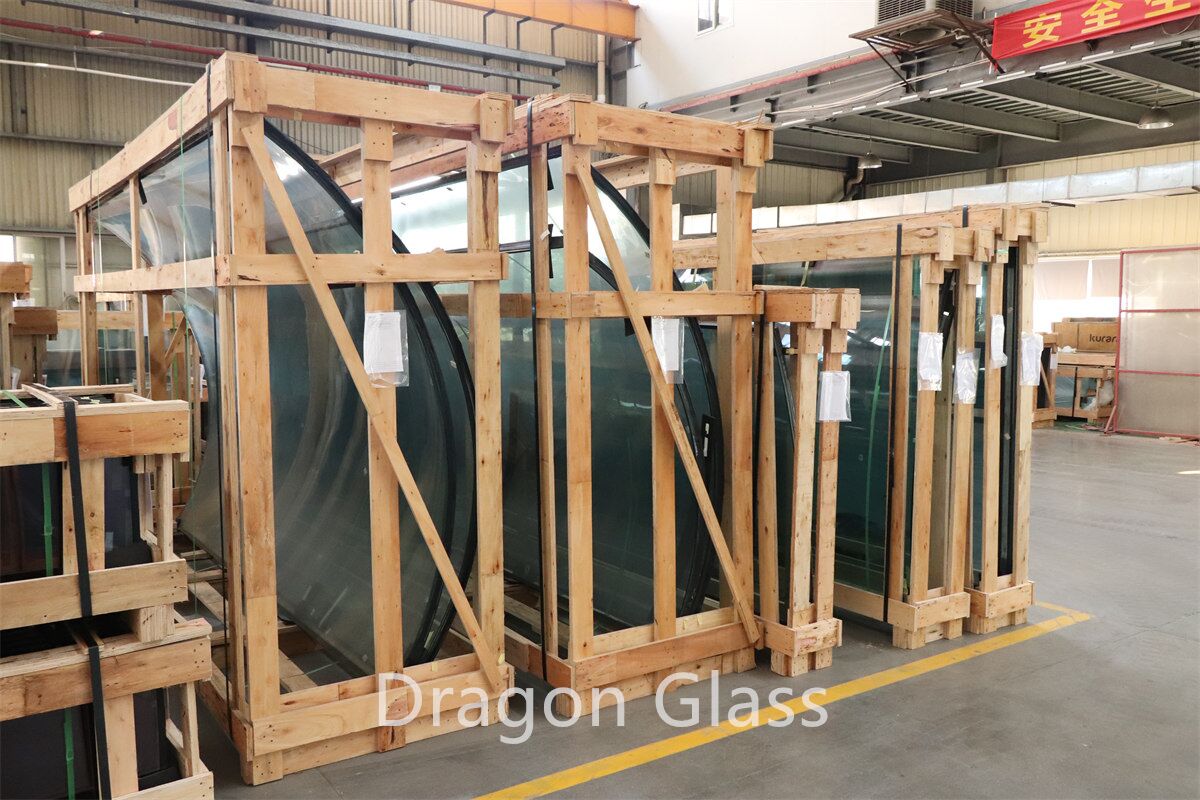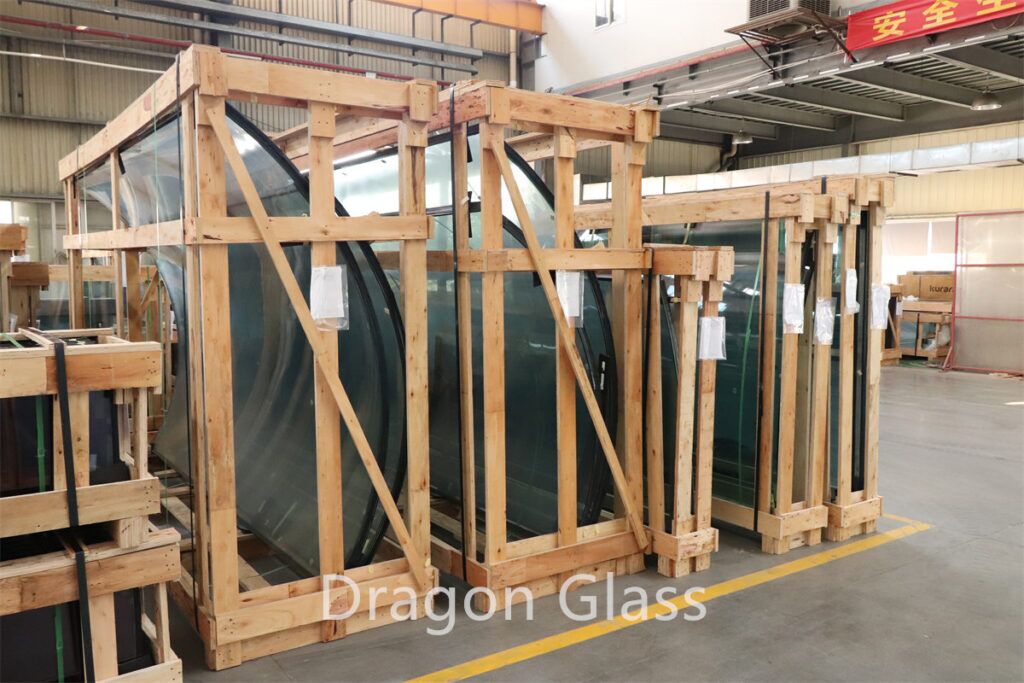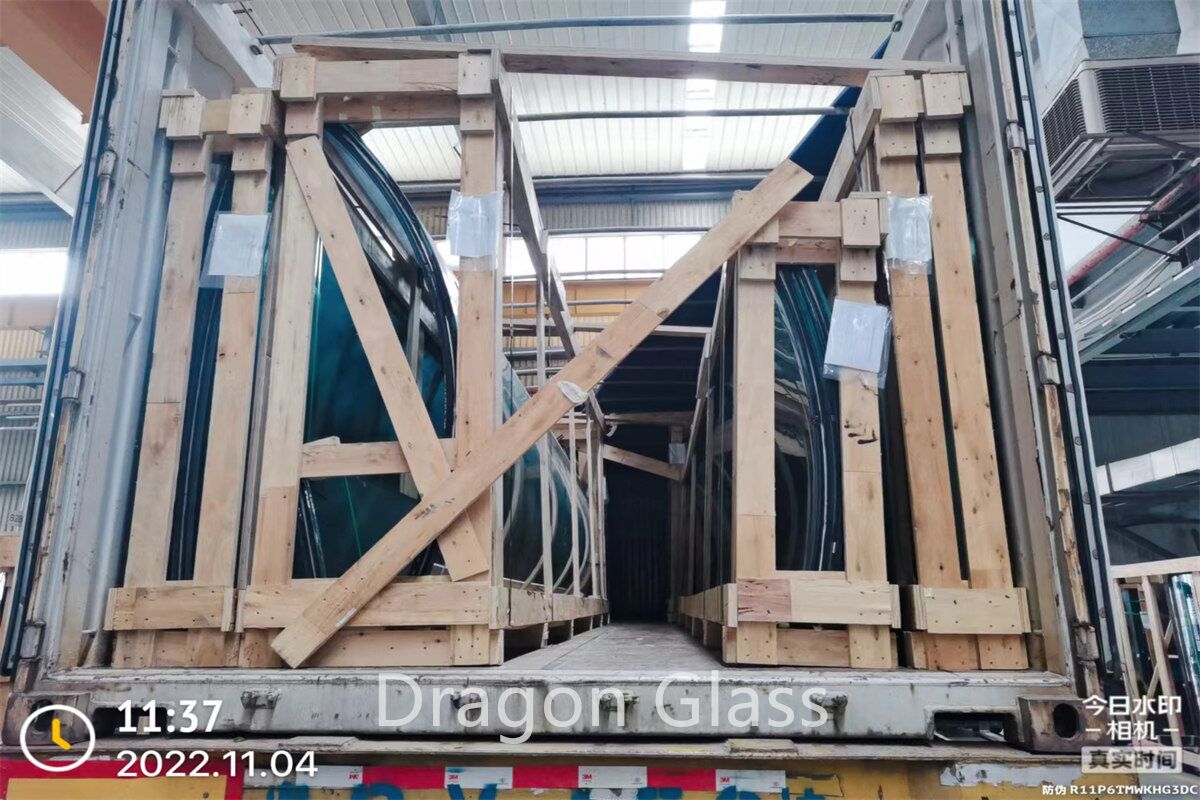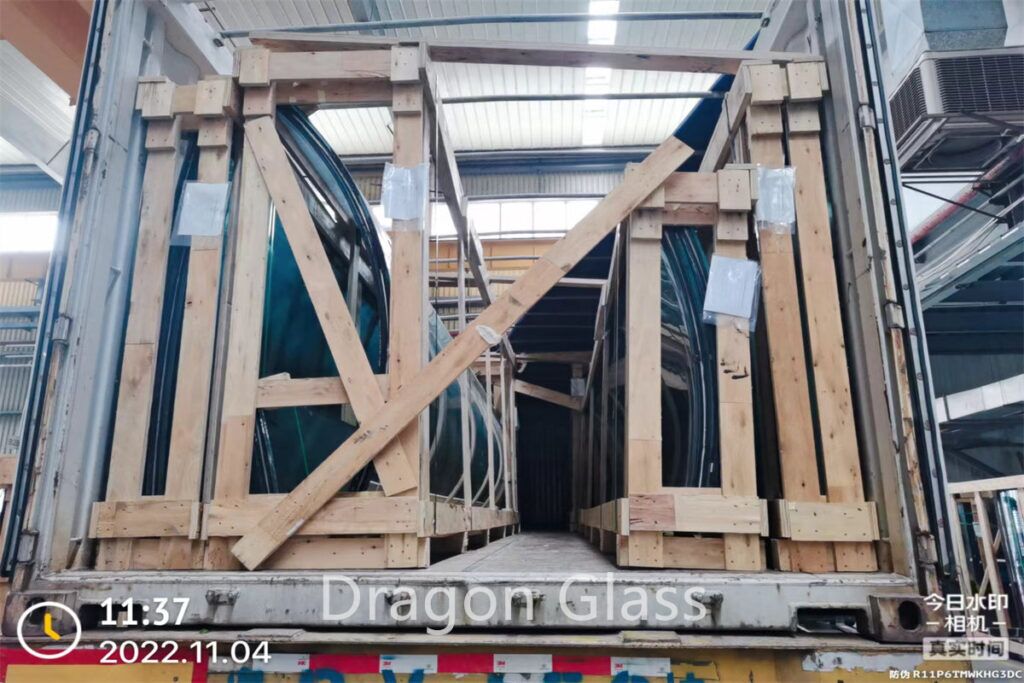 Dragon Glass Group established in 1994, always focuses on high-quality glass production, processing, and more advantages at high-difficulty glass project solutions, small radius of curved glass, special design glass processing, helping over 300 clients all over the world and completing over 2000 projects. Focus and belief are why we can keep moving for many years, only providing high-quality to the client, then one company can live for a very long time.
If you have any questions or inquiries on curved IGUs, curved laminated glass, or curved glass, let us know anytime, Our team is always here to be by your side.