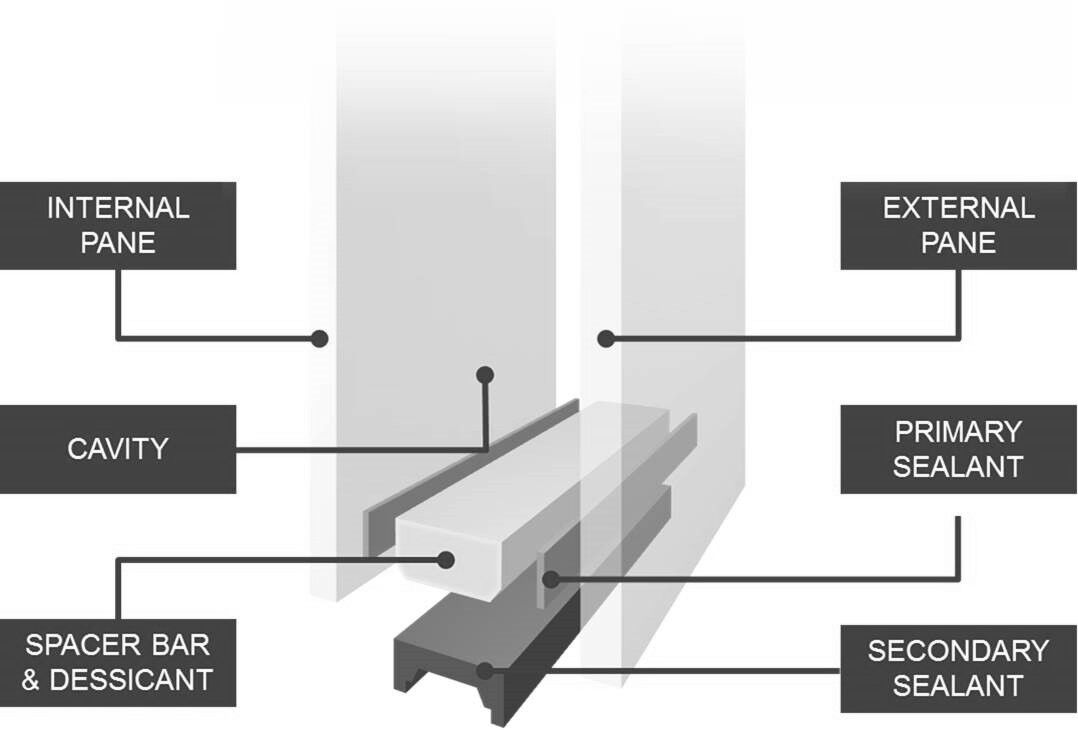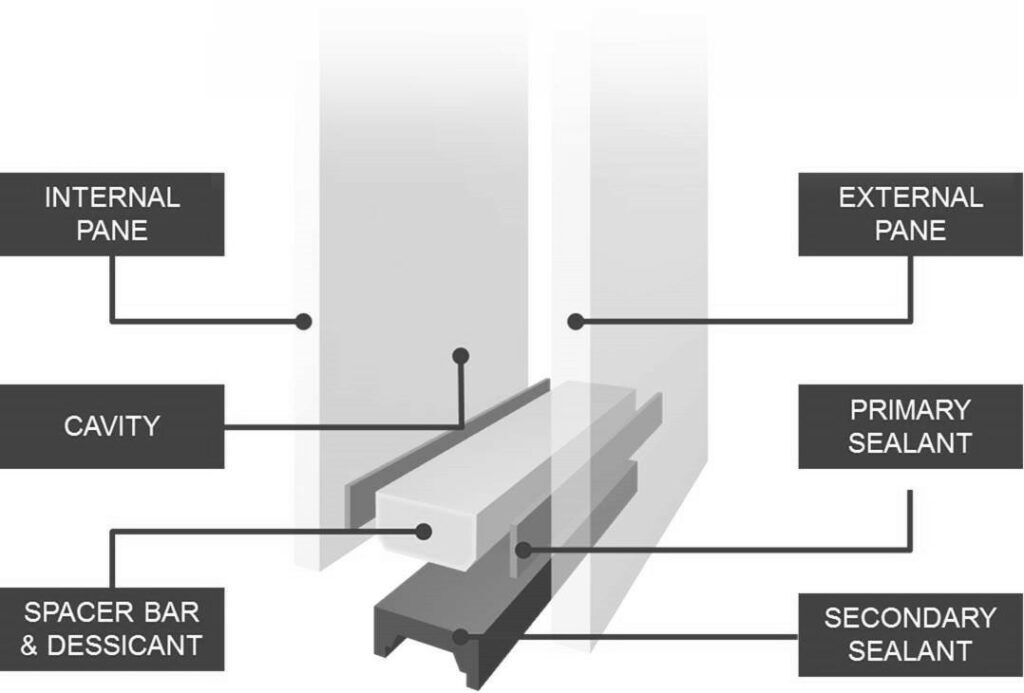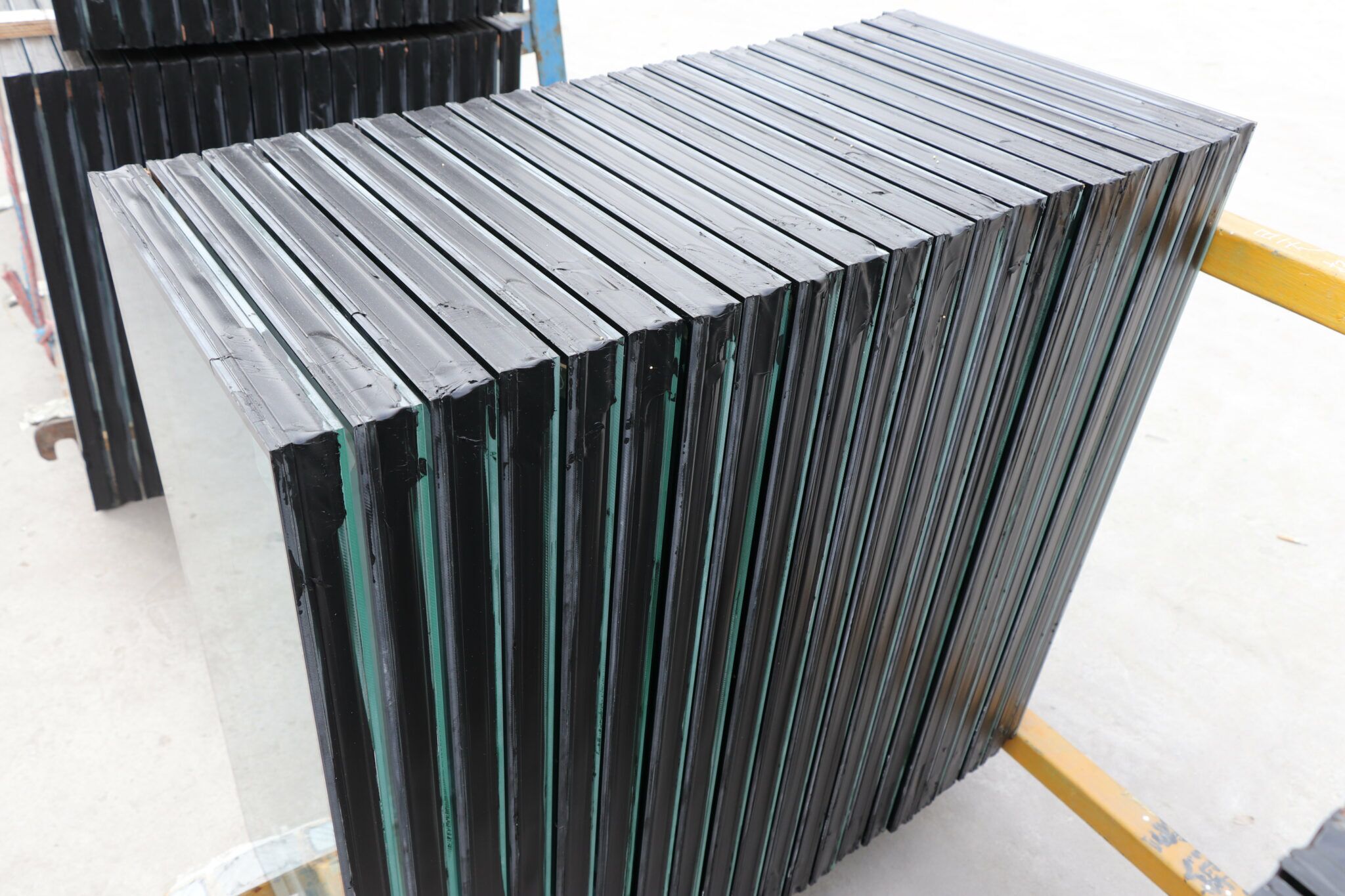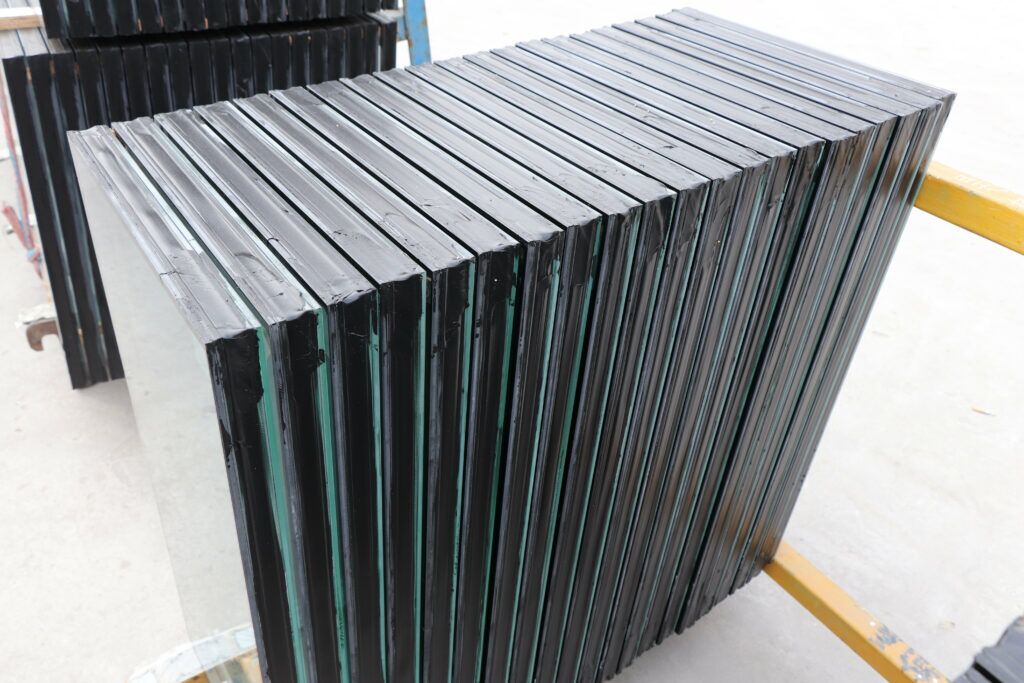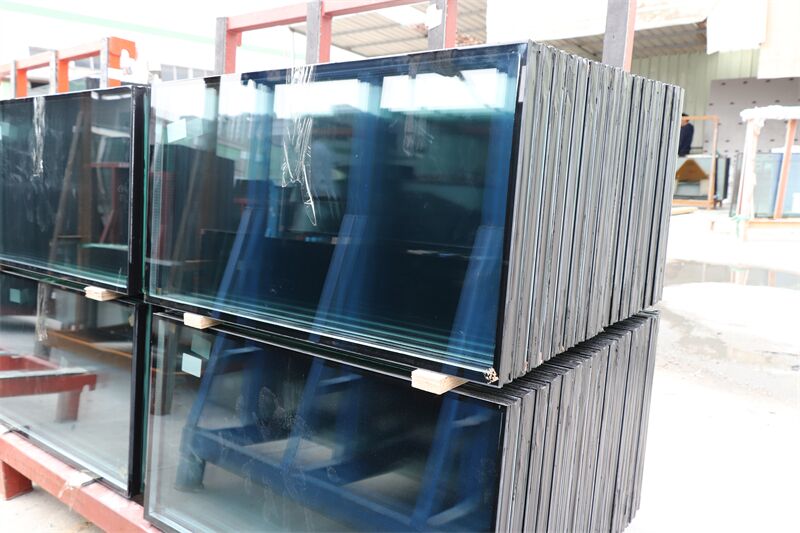 What is double glazed glass for sale?
Double glazing glass also called DGUs or double glass, which invented by Americans in 1865, is a new type of building material that provides good insulation, soundproofing, aesthetics, and can reduce the weight of buildings.
It is made by bonding two pieces of glass with a high-strength, high-density composite adhesive and an aluminum alloy frame containing a desiccant, creating a highly efficient soundproof and thermal insulation glass. double glazing glass has superior performance to ordinary laminated glass, and has been recognized worldwide. double glass is a glass product that separates two pieces of glass evenly and seals them around to create a dry gas space between the glass layers. Shenzhen Dragon Glass Co., Ltd always provide very high-quality DGUs for all our customers and win so many customers their good comments on the projects.
How to fabricate high-quality double glazing glass?
–Cutting Process–
Select high-quality 6mm Low E glass or Clear float glass or tinted glass or reflective glass with nice thickness, and suitable dimension from Dragon Glass warehouse, for cutting accurately shall according to the customer's requirements, then transfer it to the edging machine for the following process.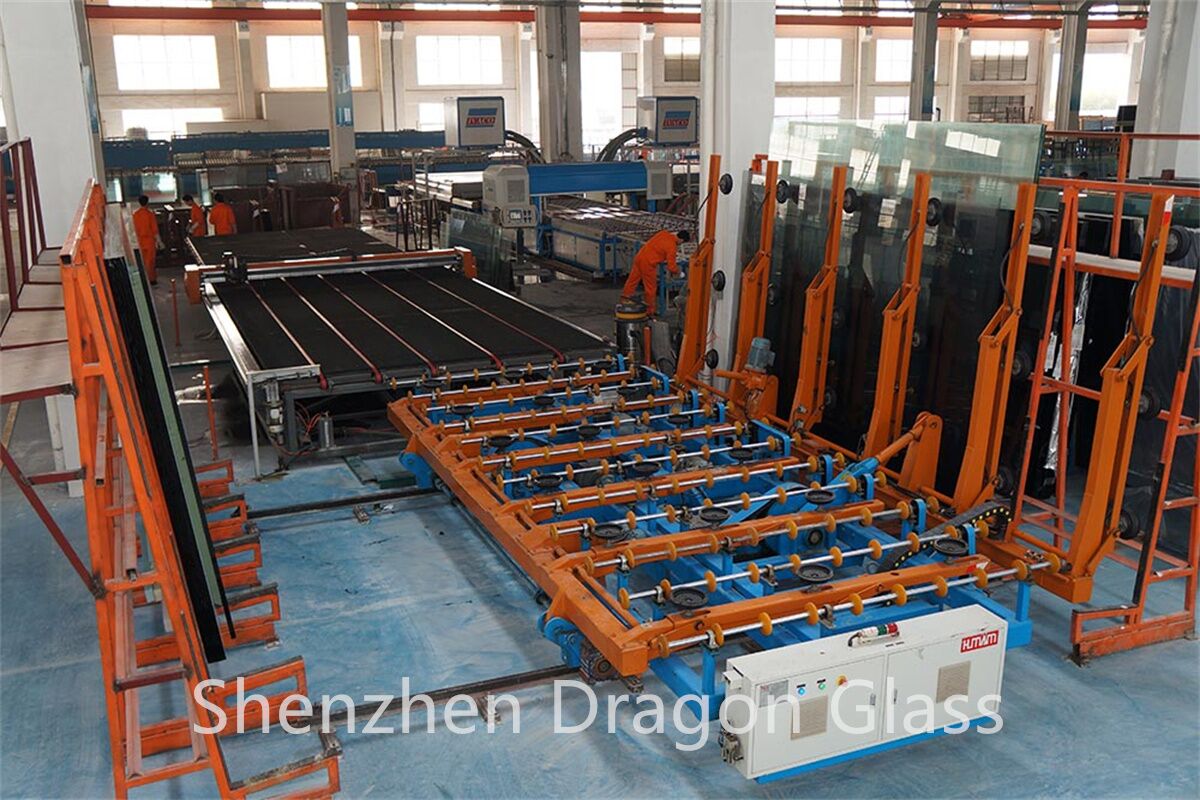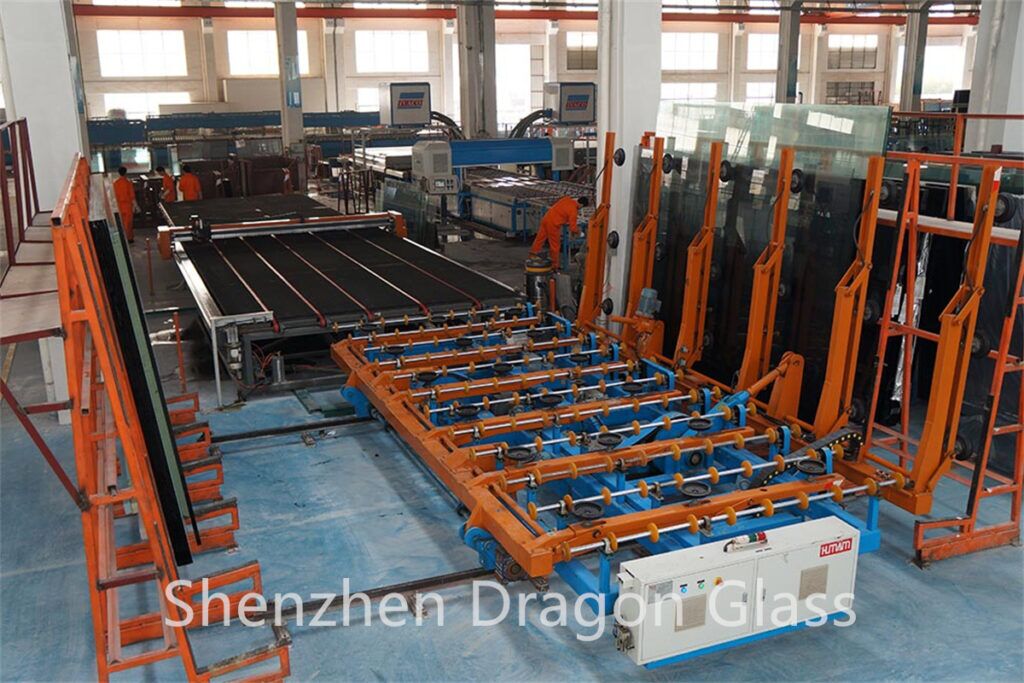 –Edging Process–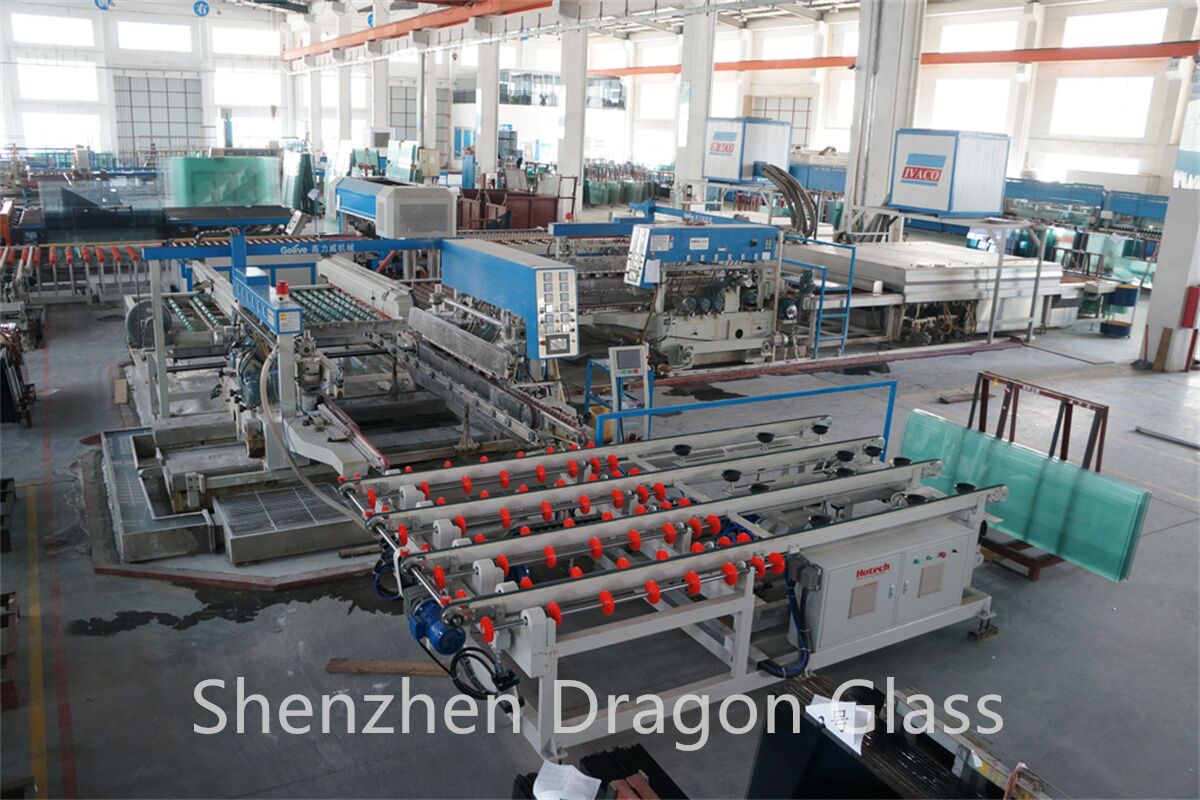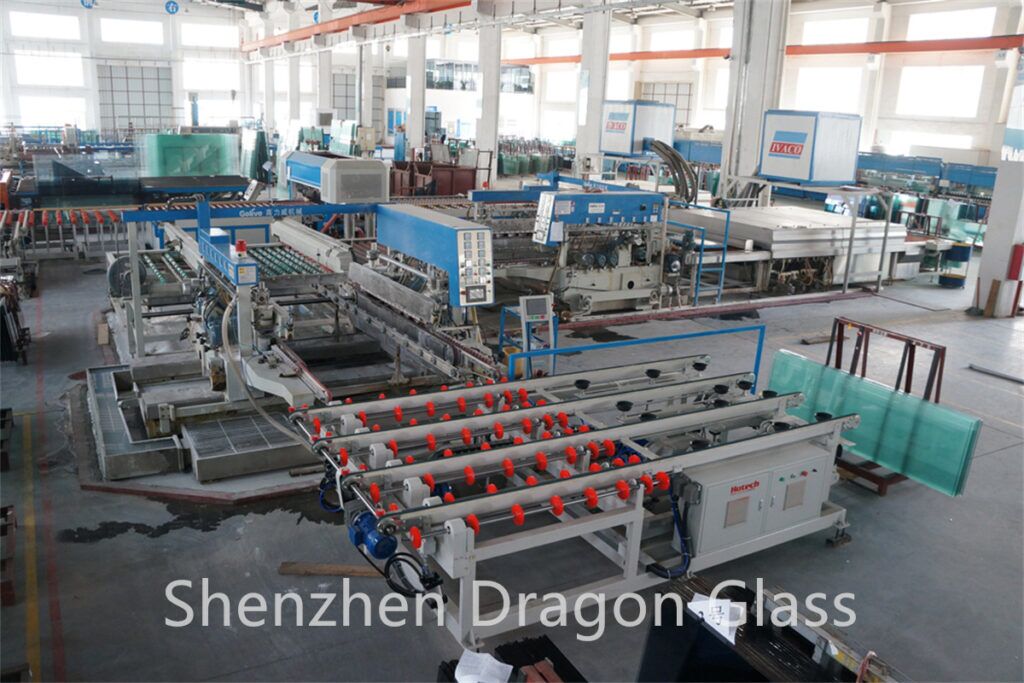 When 6mm float glass / Low E glass or other types transfer to the edging line, our workers shall check whether customers need edge polishing or not, if not, we will do simple matt edge processing, as glass needs framed. After that, all glass shall be cleaned with clean water.
–Tempering Process–
After cutting, edging, and cleaning, all 6mm glass shall transfer to our tempering furnace, which comes from North Glass or International brand, this will let all glass be tempered, the standard for us is self explosion rate of less than 0.3%, super flatness, and no any defects, if find the problem during our QC inspection, need produce again in our production line.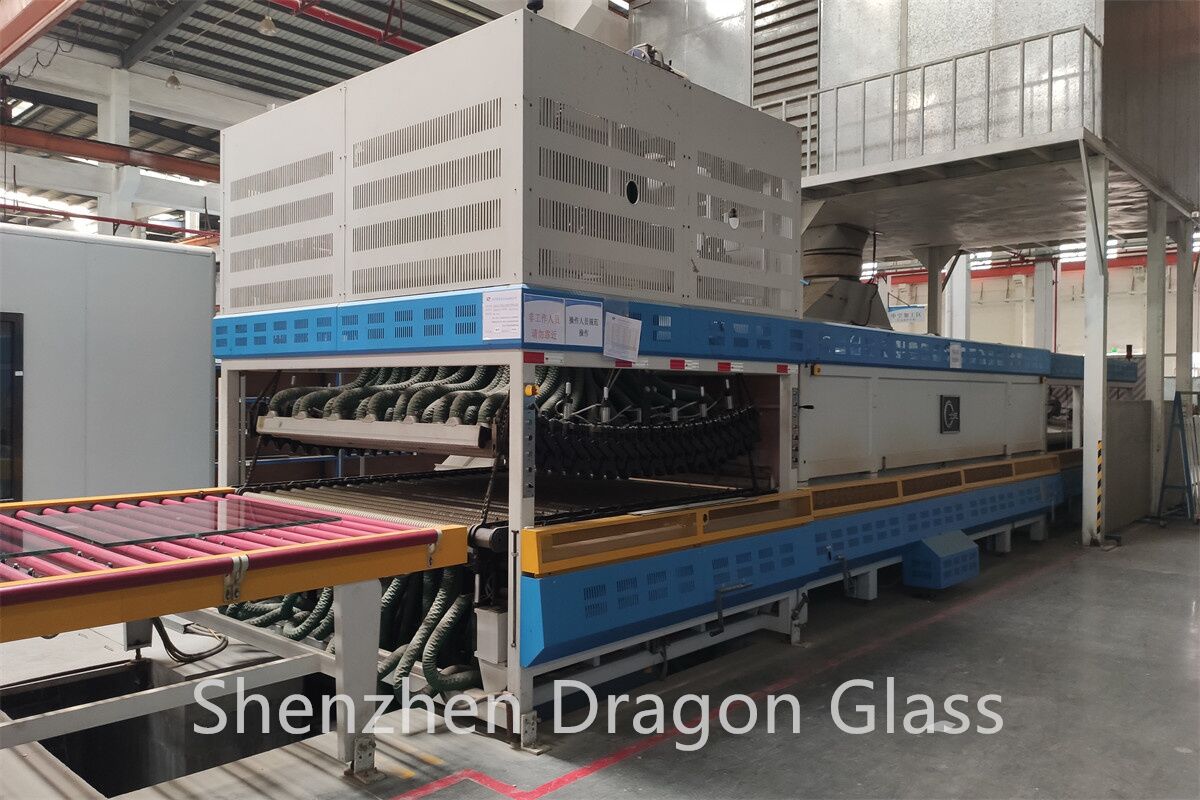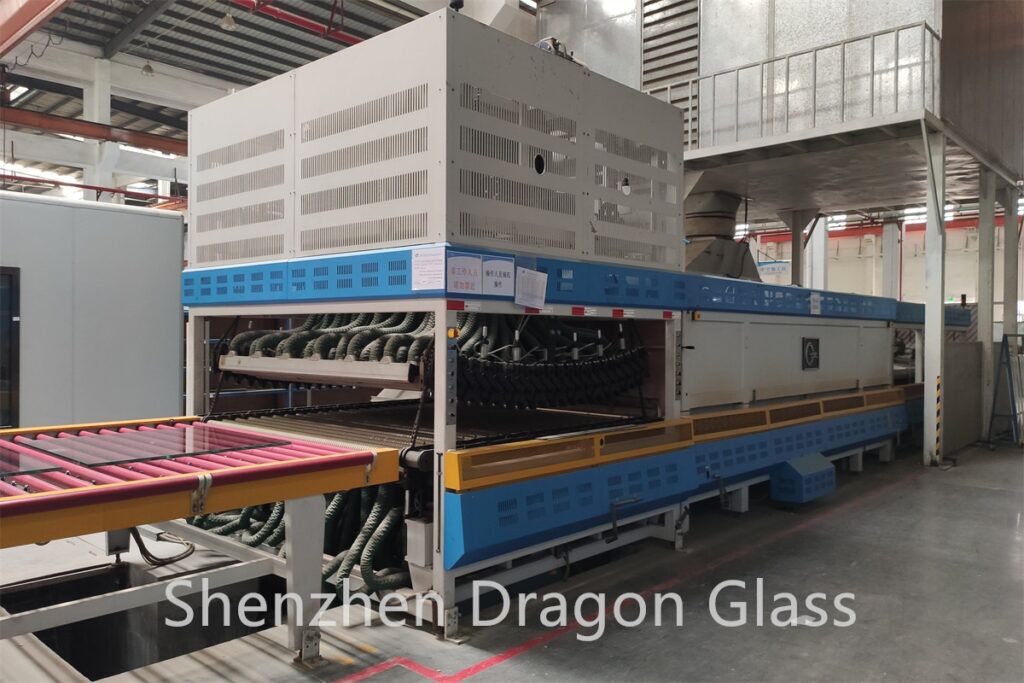 –Insulating Process–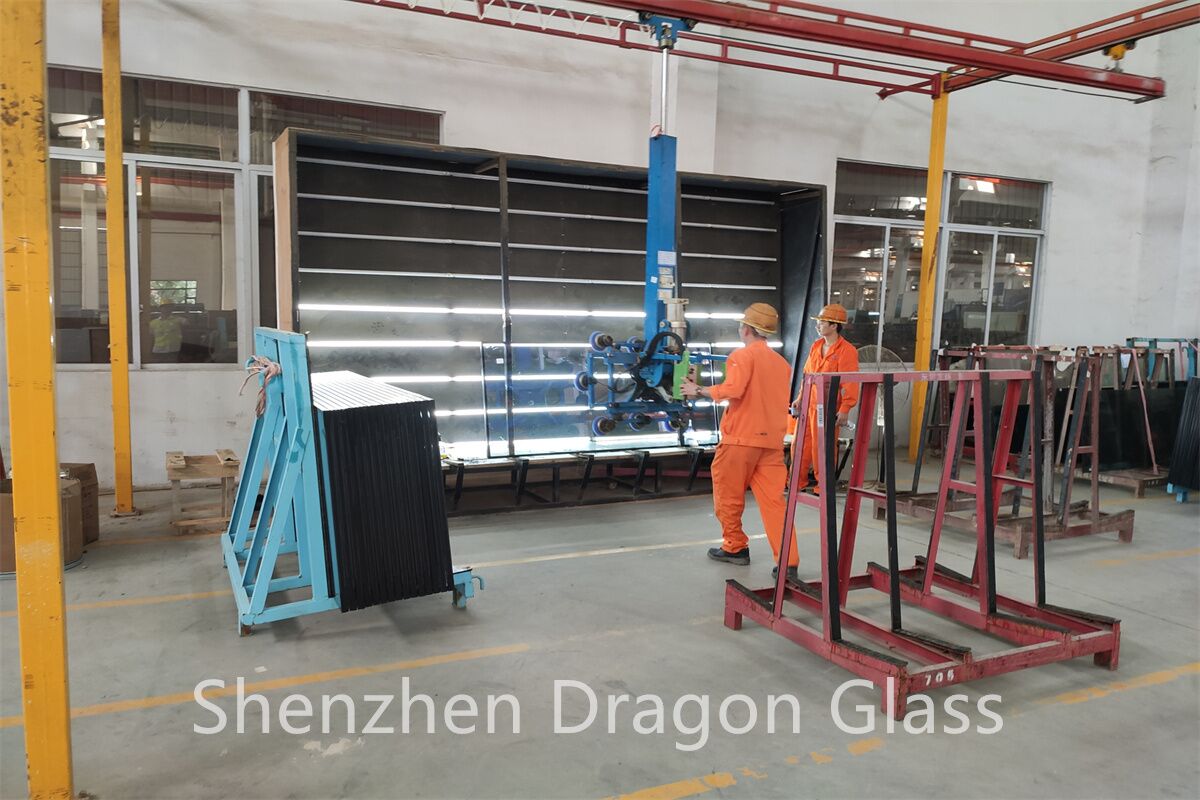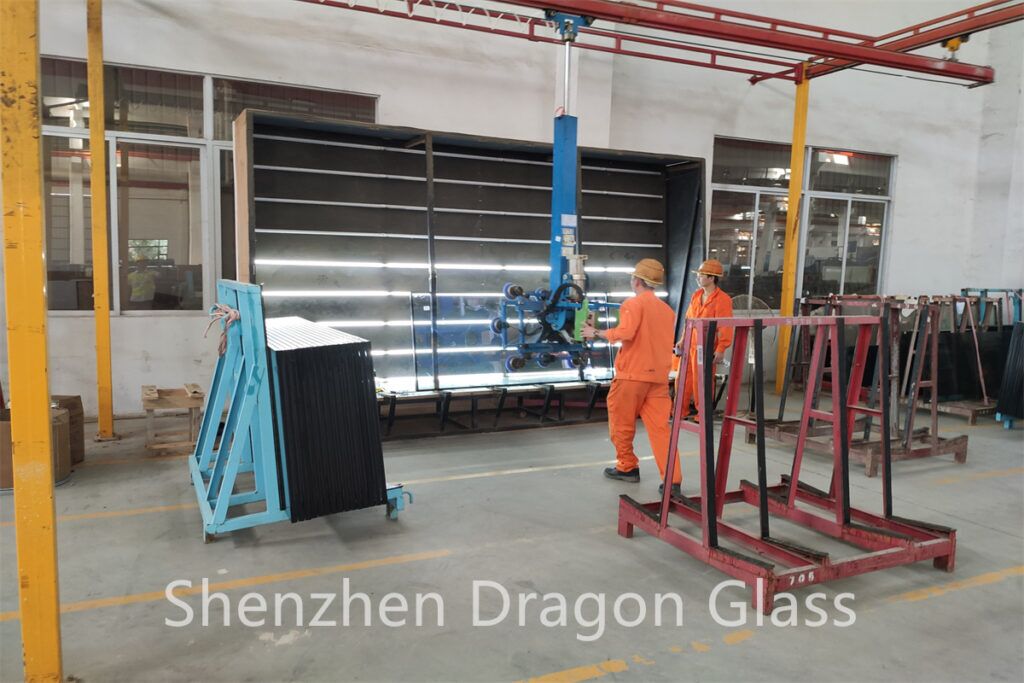 After tempering, we transfer all 6mm tempered glass to our insulated glass line, all glass shall use a high-quality aluminum spacer with good sealing, then all double glazed glass is for sale already. Each piece of double glazed glass, shall be inspection for twice before delivery.
Features of double glazed glass
① Greater energy efficiency
If high-performance double glazing glass, with a special metal coating, achieves a shading coefficient of 0.22-0.49, reducing the load on indoor air conditioning. The heat transfer coefficient is 1.4-2.8W/(m2.K), better than ordinary insulating glass. It also greatly reduces the indoor heating load, making it more efficient. Therefore, the larger the windows, the more significant the energy-saving effect.
② Improved indoor environment
High-performance insulating glass can intercept a considerable amount of energy from the sun, preventing discomfort caused by radiant heat and reducing glare caused by evening sunlight.
③ Rich color tones and artistic appeal
High-performance DGUs glass comes in various colors, allowing for the selection of colors to achieve the desired artistic effect.
④ Applications of high-performance insulating glass
Suitable for public facilities such as office buildings, exhibition halls, and libraries, as well as special buildings that require constant temperature and humidity, such as computer rooms, precision instrument workshops, and chemical factories. It can also be used in places where sun protection and glare reduction are needed.
Videos for Insulated Glass Production
Specification of Double Glazed Glass
| | |
| --- | --- |
| Product Name | Double glazed glass, DGUs, double glazing units |
| Glass Thickness | 12A, 1/2, and others also support customized |
| Aluminum Spacer Thickness | Warm spacer, shaped, curved, fills in special gases, such as argon, krypton, etc. |
| Color of Glass | Clear, Low iron/ Ultra clear, Online/offline Low E, tinted color, reflective glass, frosted glass, decorative glass, etc |
| Color of Aluminum Spacer | Natural, grey, black, white, and customized |
| Glass Dimension Limit | Maximum 3300x12000mm, Minimum 300x300mm |
| More Processing | Normally at around 15 days, urgent can be 10-15 days depending on projects |
| Delivery Time | Normally at around 15 days, urgent can be 10-15 days depending on the projects |
Different Shapes of Double glazing units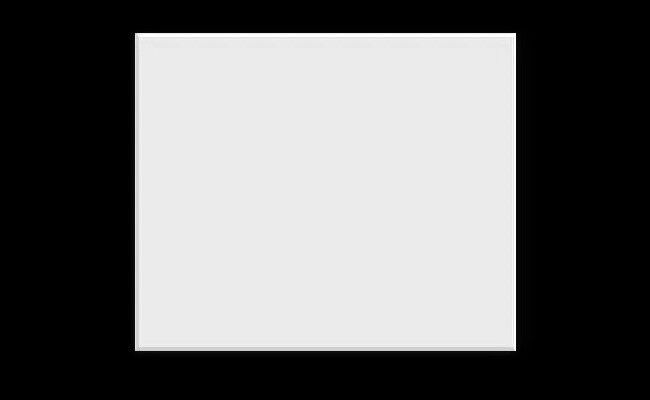 Inspection for double glazing units
Mainly responsible for the consistency monitoring of project glass colors, production testing, sample delivery, and pre-delivery color inspection, as well as the testing and calculation of optical and thermal performance parameters for all other coated products.
Equipped with the most advanced detection instruments domestically and internationally, we aim to provide our customers with the best products from our company.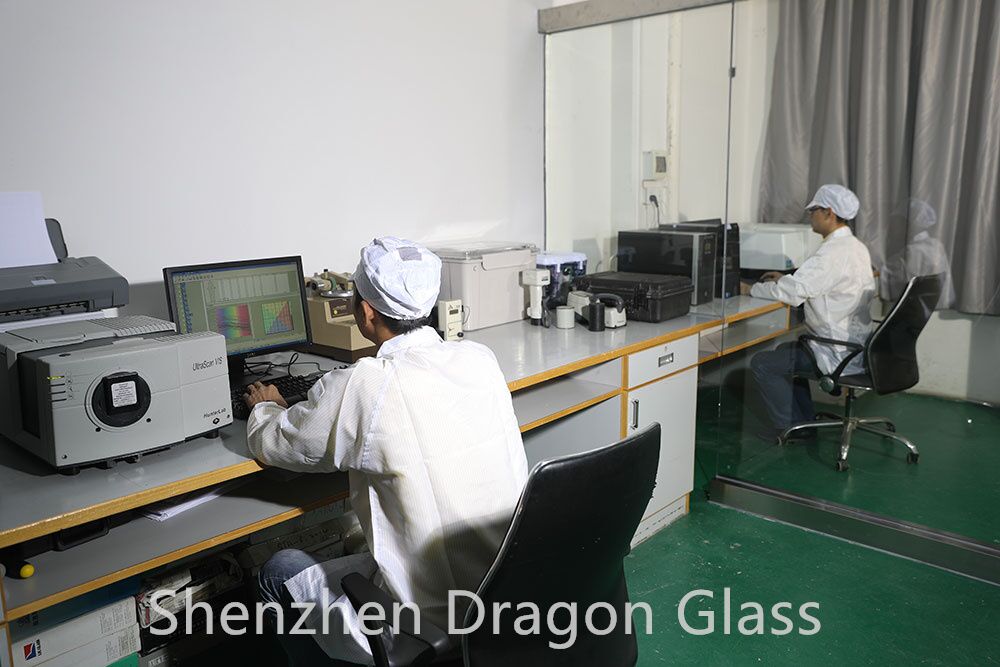 Package and Packing of Dragon Glass
All glass finished production and passed inspection, will load in high-quality plywood crates, with very good inside and outside packs make sure safety during the long-term journey.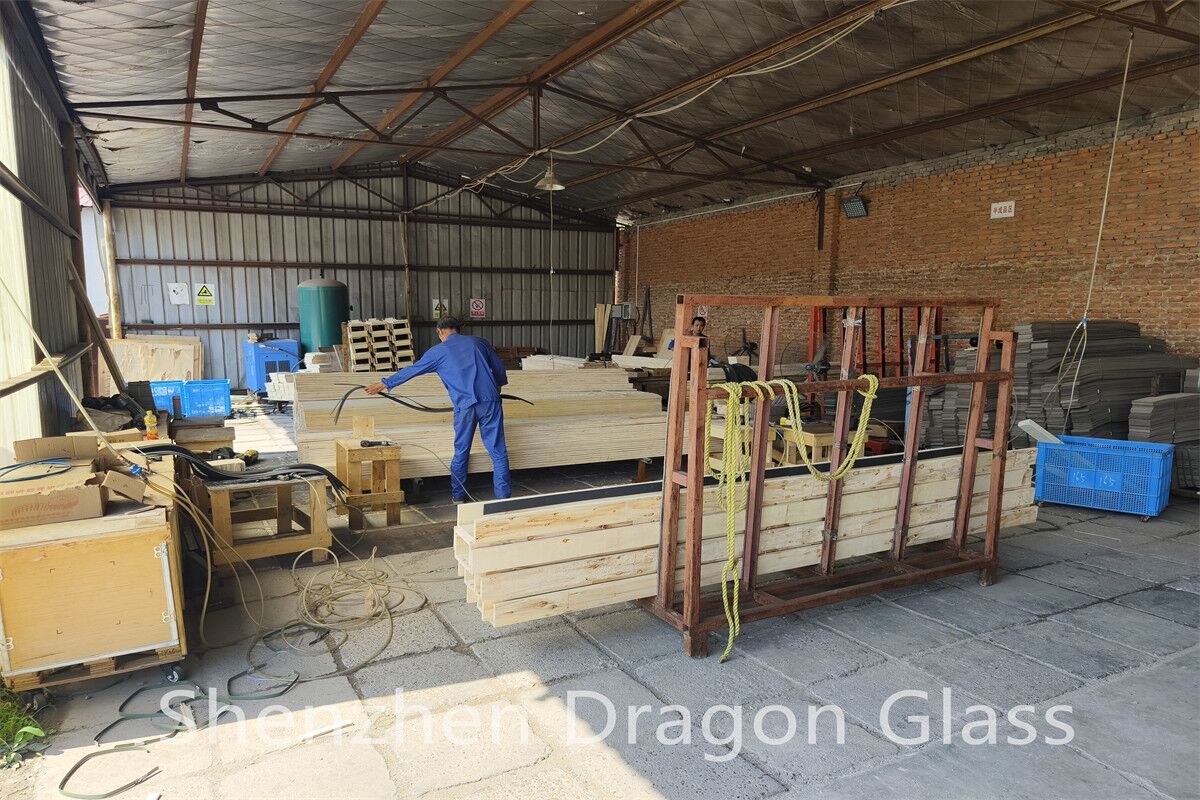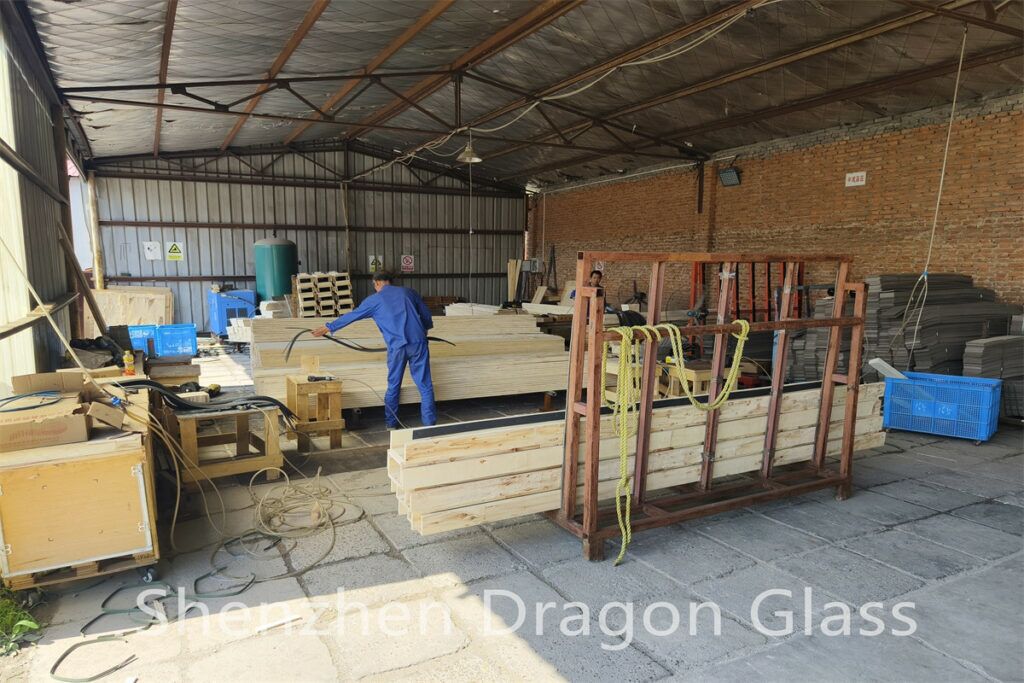 Shenzhen Dragon Glass as a professional double-glazed glass units supplier in China, since 1994, always focus on high-quality DGUs, laminated glass, tempered glass, energy-saving glass, and decorative glass producing and export all over the world, now get over 300 customers their very good comments, and more customers choose us in the future.
We hope all of us build a win-win partnership, if you have an interest, we kindly welcome you to visit us, and we can talk more about your request.