What is 6+6+6mm triple glazing glass?
Triple glazing glass also called triple pane glass, is triple insulated glass, which contains three panes of glass and two aluminum spacers within a sealed unit, a similar structure as double glazing glass that contains two. Triple-glazed glass is a popular alternative and upgraded version of double-glazed windows with strong insulation performance and energy saving effect. And generally, this is designed for places where the temperature is extremely low such as the USA, Canada, Russia, North Europe, South American countries, etc. Or some high-end commercial building cladding where energy-saving and soundproofing is considered as a design necessity.
Triple-glazed glass is one of the nice products in Dragon Glass Group, which is widely used in so many applications and will use in more places in the future, if your project needs any assistance, tell us, our team is always here to provide professional solutions and excellent services.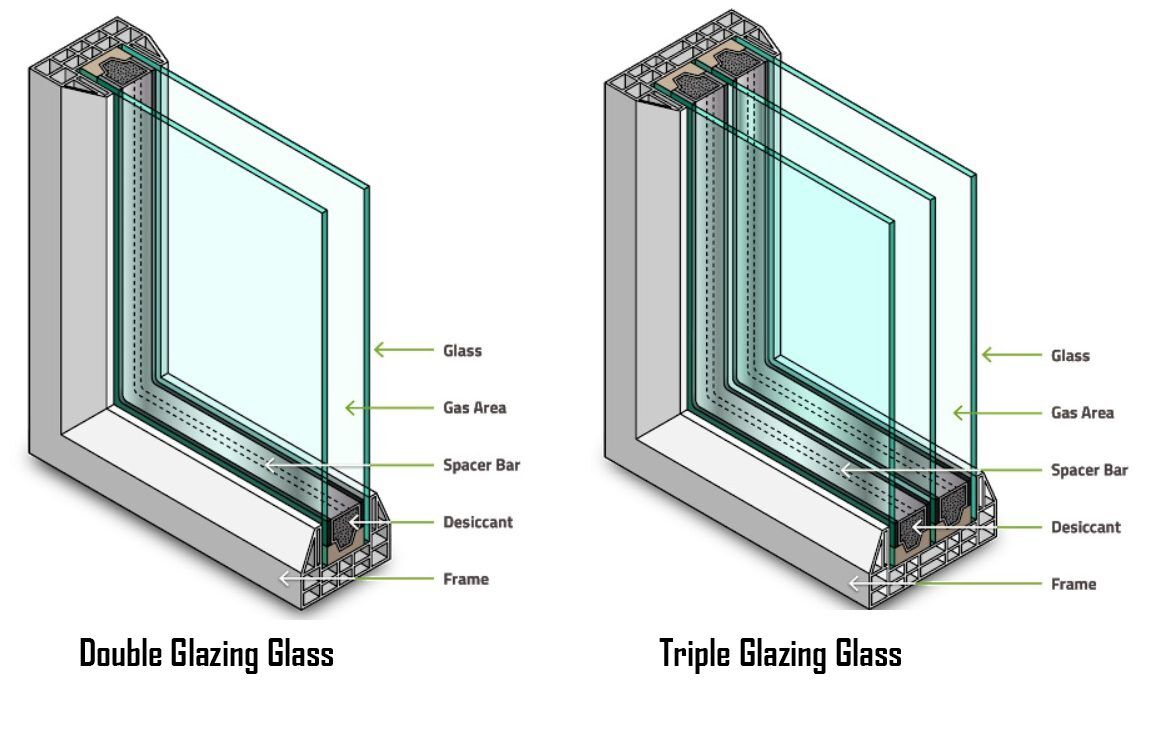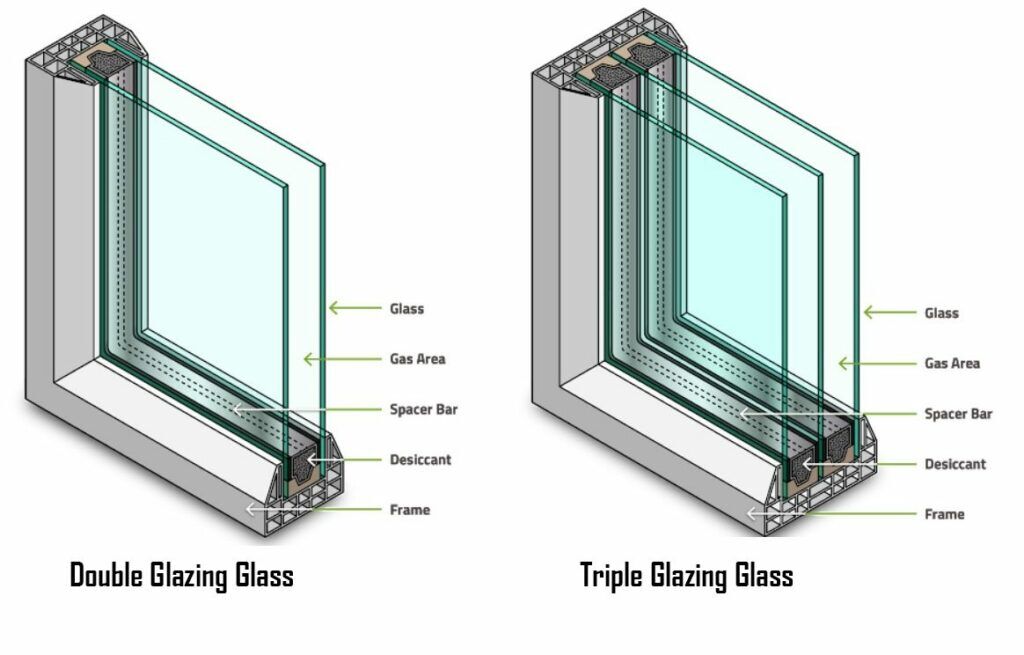 What will be the difference between DGUs and triple-insulated glass, you can visit our introduction page and get more information. Click Here!
Features of Triple pane glass units
Triple-insulated glass is an improved version of double-glazing glass. Which makes it perform better in many aspects.
Saving more budget: Triple pane glass for windows is more energy efficient and can save more on electricity bills than double glazing and regular single pane units. What a meaningful investment that you will benefit from in your projects.
Excellent sound reduction: Triple pane glass reduce sound transmission well. So they will be used as soundproof windows for your room and buildings. You will always enjoy a quiet living space.
More comfortable: Triple insulated glass for windows and doors, which can reduce heat loss more so that they provide better thermal comfort inside the house. You will not feel much temperature difference in your room. So In very cold areas, you can get more warmth because of these windows.
How to fabricate high-quality triple-glazing glass?
–Cutting Line
Select high-quality 3 pieces of 6mm float glass, such as Low E glass, clear float glass or tinted glass, or reflective glass with nice thickness, and suitable dimensions from the Dragon Glass Group warehouse, for cutting accurately shall according to the customer's requirements, then transfer it to the edging machine for the following process.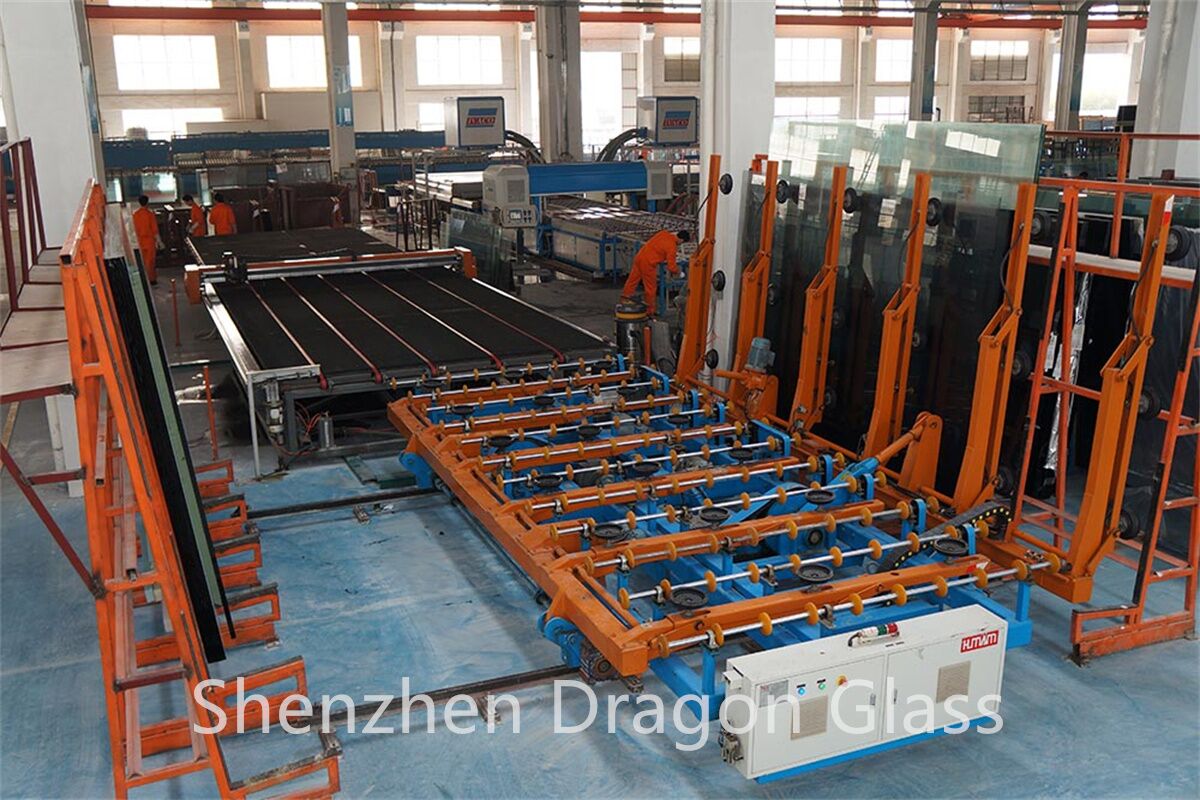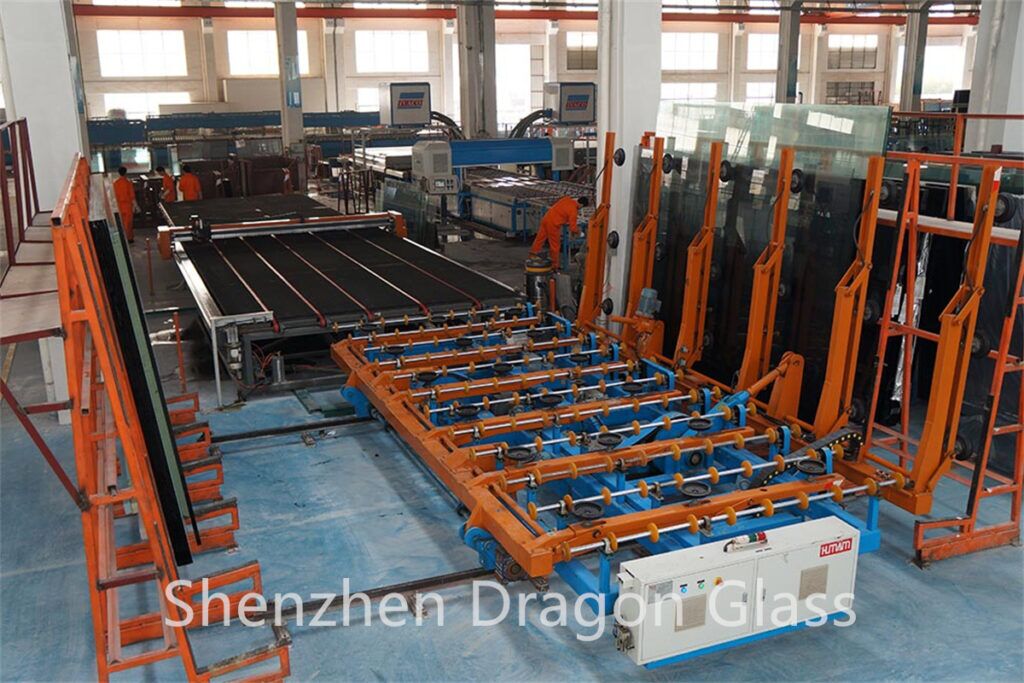 –Edging and Cleaning Line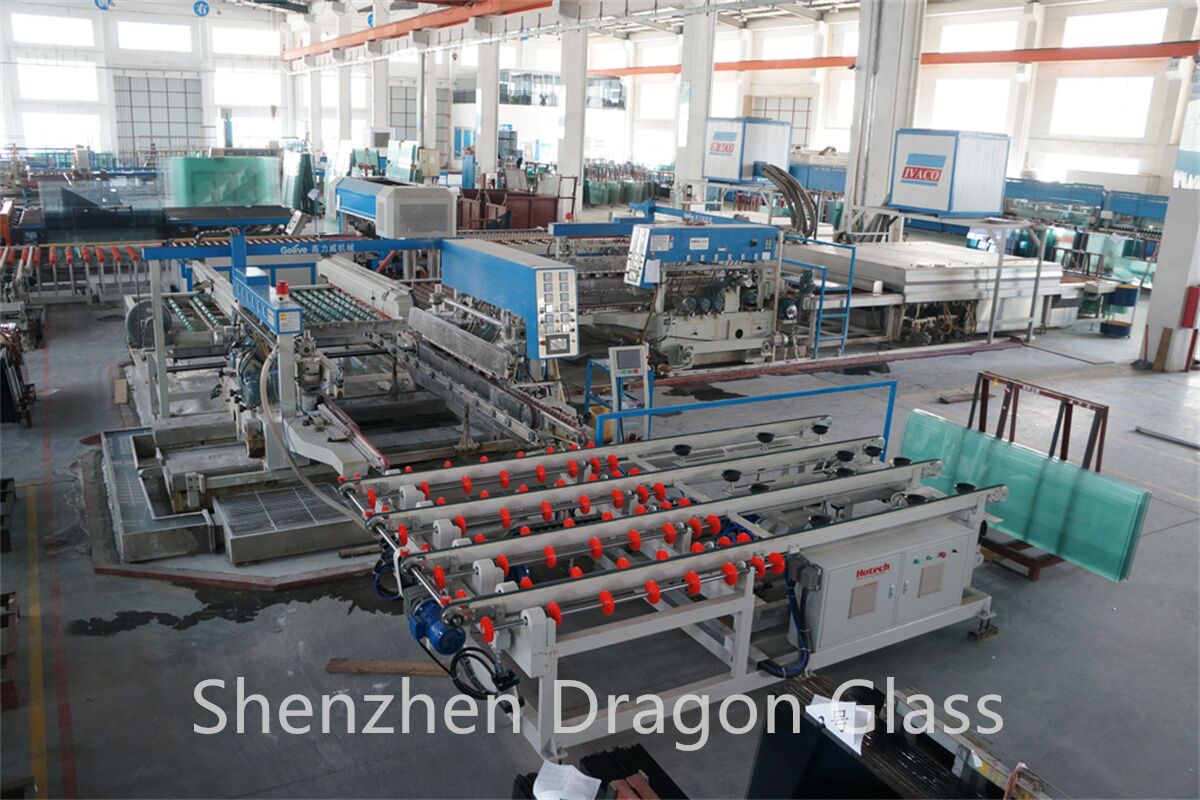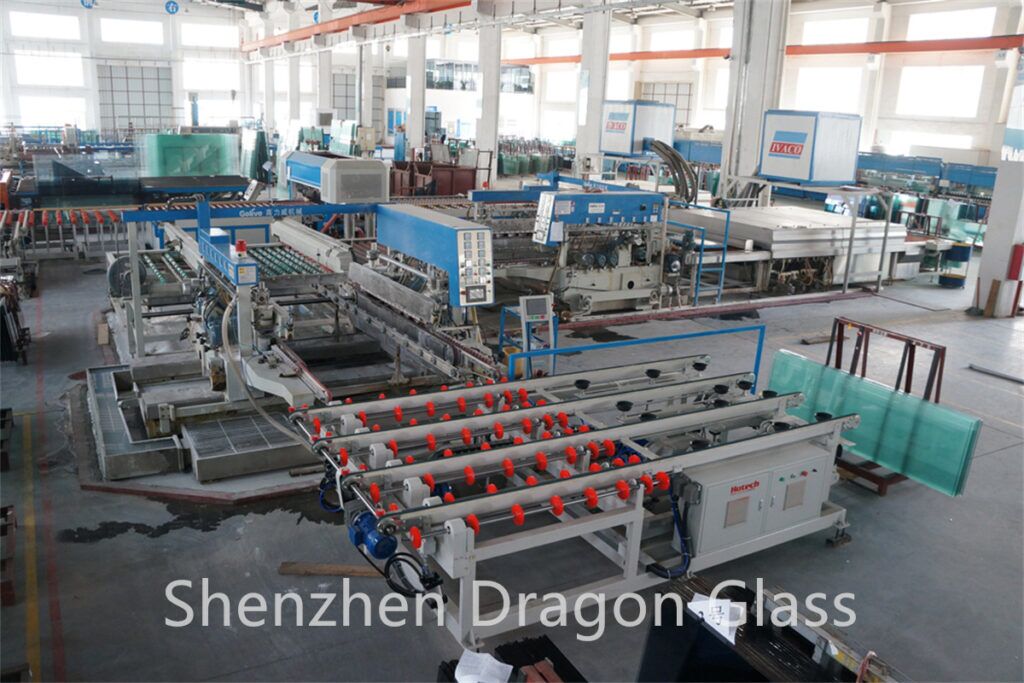 When these three pieces of 6mm glass transfer to the edging line, our workers shall check whether customers need edge polishing or not, if not, we will do simple matt edge processing, as glass needs framed. After that, all glass shall be cleaned with clean water by the cleaning machine.
-Tempering Line
After cutting, edging, and cleaning, all 6mm glass shall transfer to our tempering furnace, which comes from North Glass or International brand, this will make all glass be tempered, and the quality passed the standard for us is self-explosion rate of less than 0.3%, super flatness, and no any defects, if find the problem during our QC inspection, need produce again in our production line.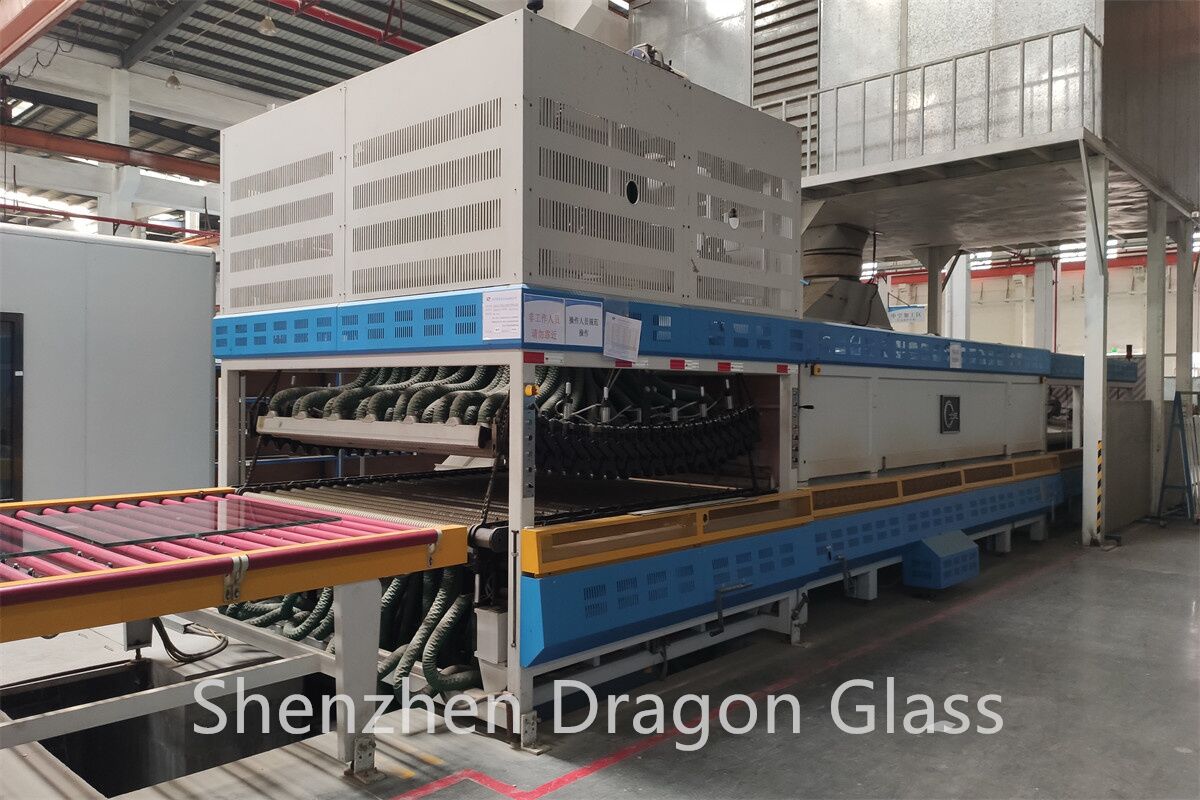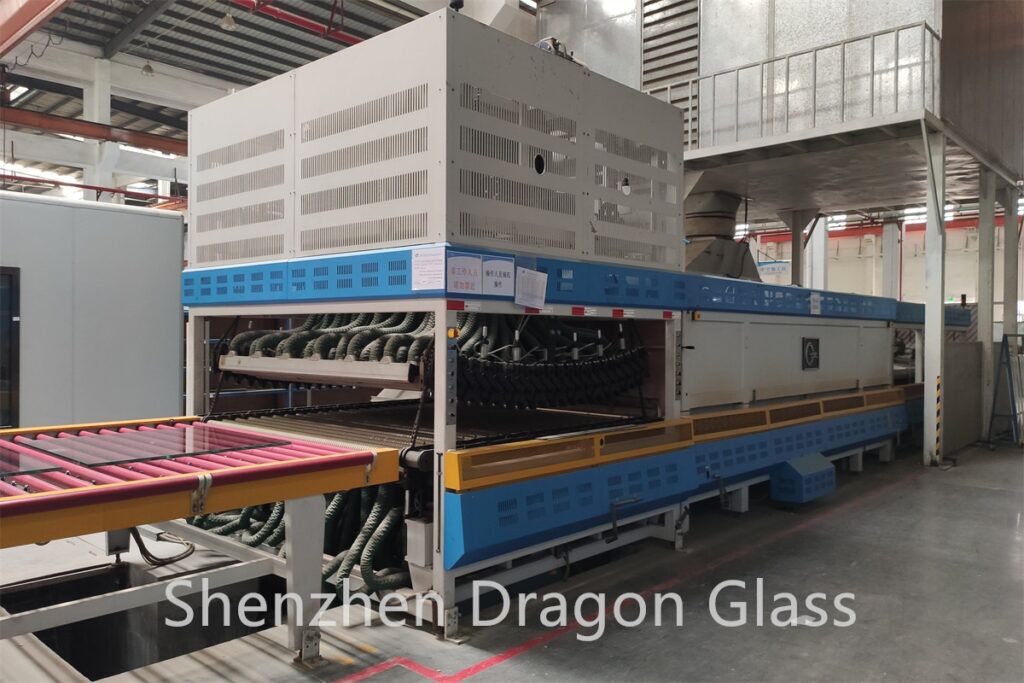 -Insulating Line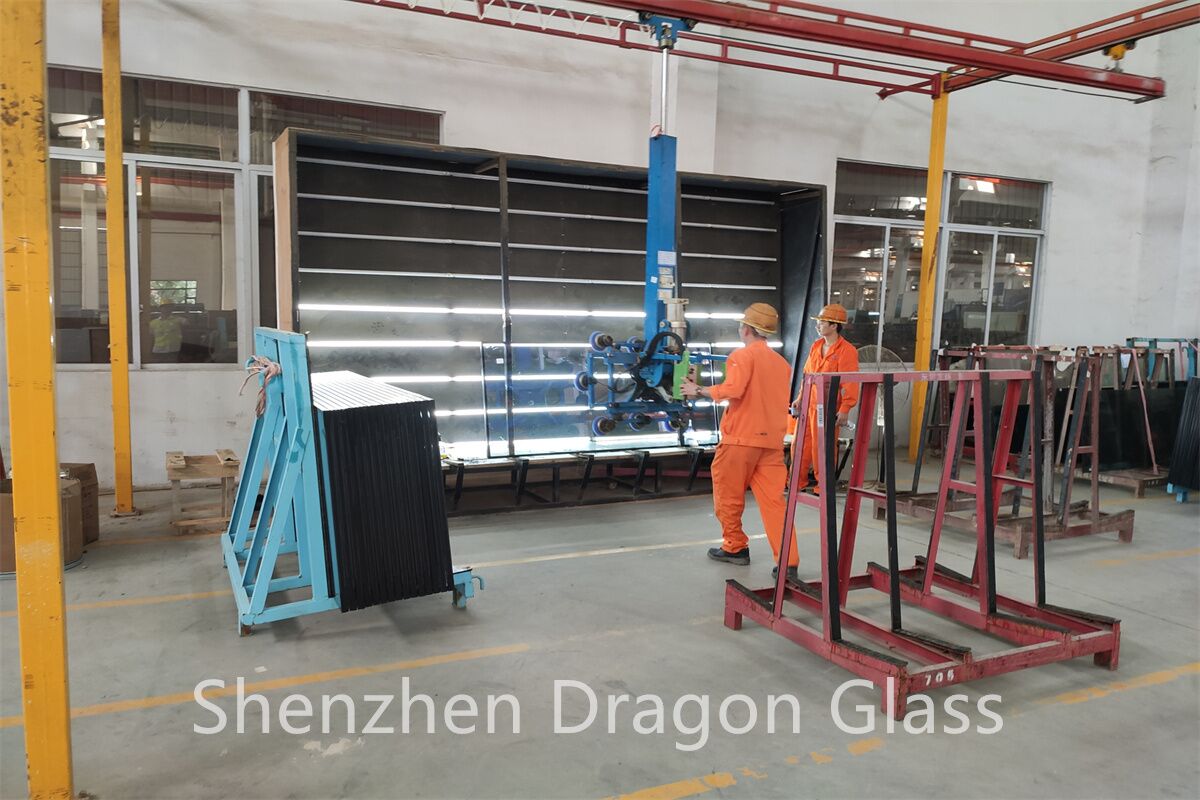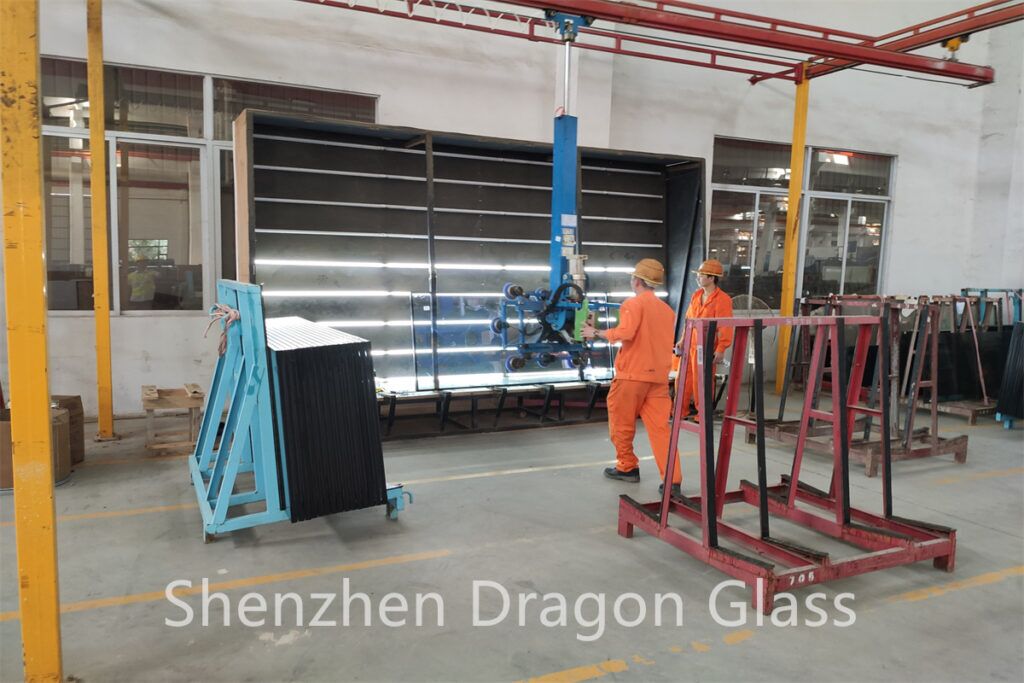 After tempering, we transfer all three pieces of 6mm tempered glass to our insulated glass line, all glass shall use two high-quality aluminum spacers with good sealing, then all triple-glazed glass is for sale already. Each piece of triple-glazing glass shall be an inspection for twice before delivery.
Specification of Triple glazing units
| | |
| --- | --- |
| Product Name | Triple glazing units, triple insulated glass, triple glazed glass |
| Glass Thickness | 6+6+6mm, 3/4, other thickness also available |
| Glass Type Choices | Clear glass, Low E glass, color tinted glass, reflective glass, frosted glass, patterned glass, digital print glass, ceramic fritted glass |
| Spacer Thickness | 6A, 9A, 12A, 16A, 18A, 19A, others also can customized |
| Gas Filling Choices | Maximum size reaches 3300x13000mm, minimum shall be 300x300mm (tempered) |
| Application | Widely use for windows, doors, curtain wall, others shall be skylight, partitions, roofs, and special machine use |
| Dimension Choices | Maximum size reach 3300x13000mm, minimum shall be 300x300mm (tempered) |
| Packaging | All use high-quality export level plywood crates no need fumigation |
| Delivery Time | Normally at 15-20 days, if need urgent can be 15 days, or less than 15 days, based on normal size |
| Other Process | Drill holes before tempering, shaping, edge polished, curving, and so on |
Information of Triple glazed units
Performance Data Sheet of Triple Glazing
Below are some typical triple-glazing performance data and double glazing comparisons for your reference.


Production Line for Triple glazing units
More photos about the package of Triple glazing glass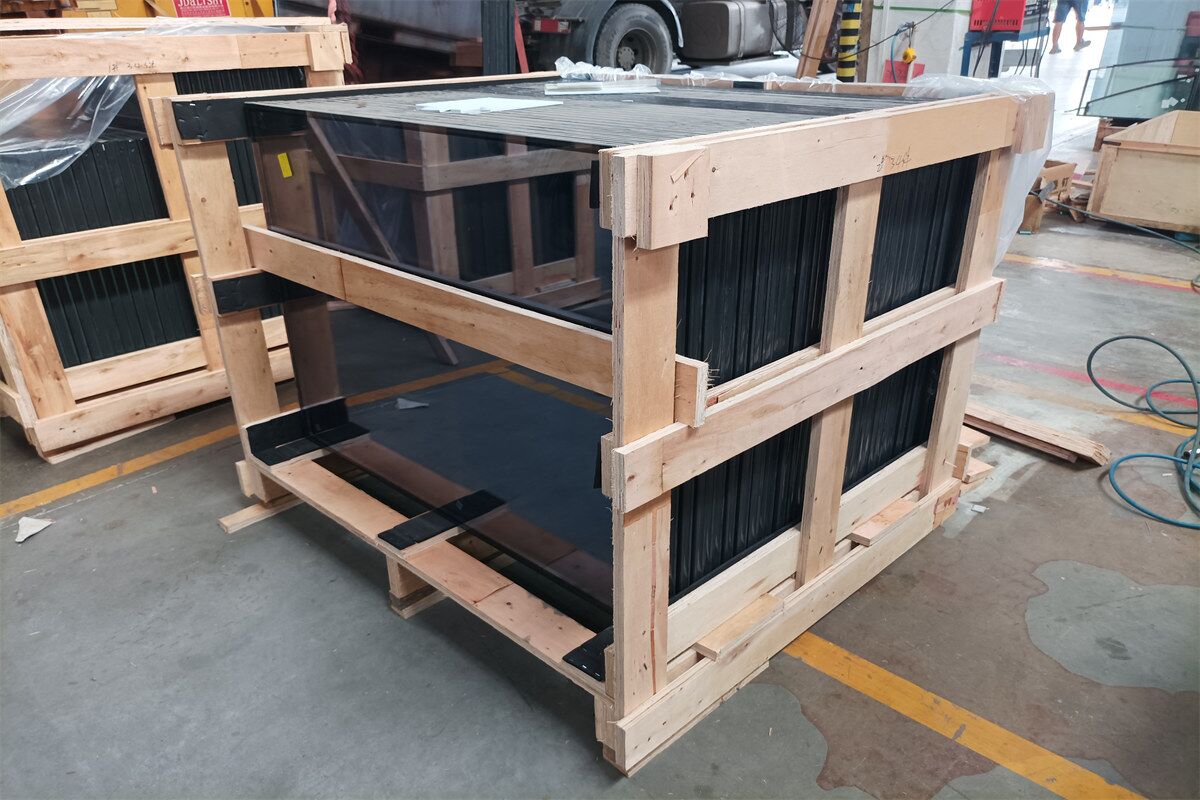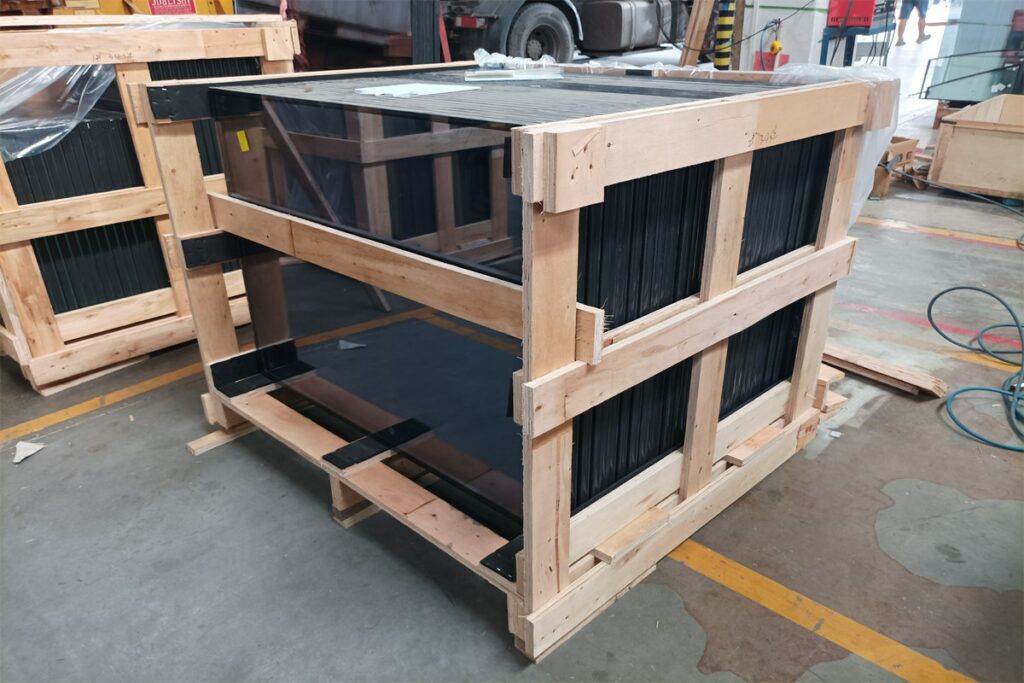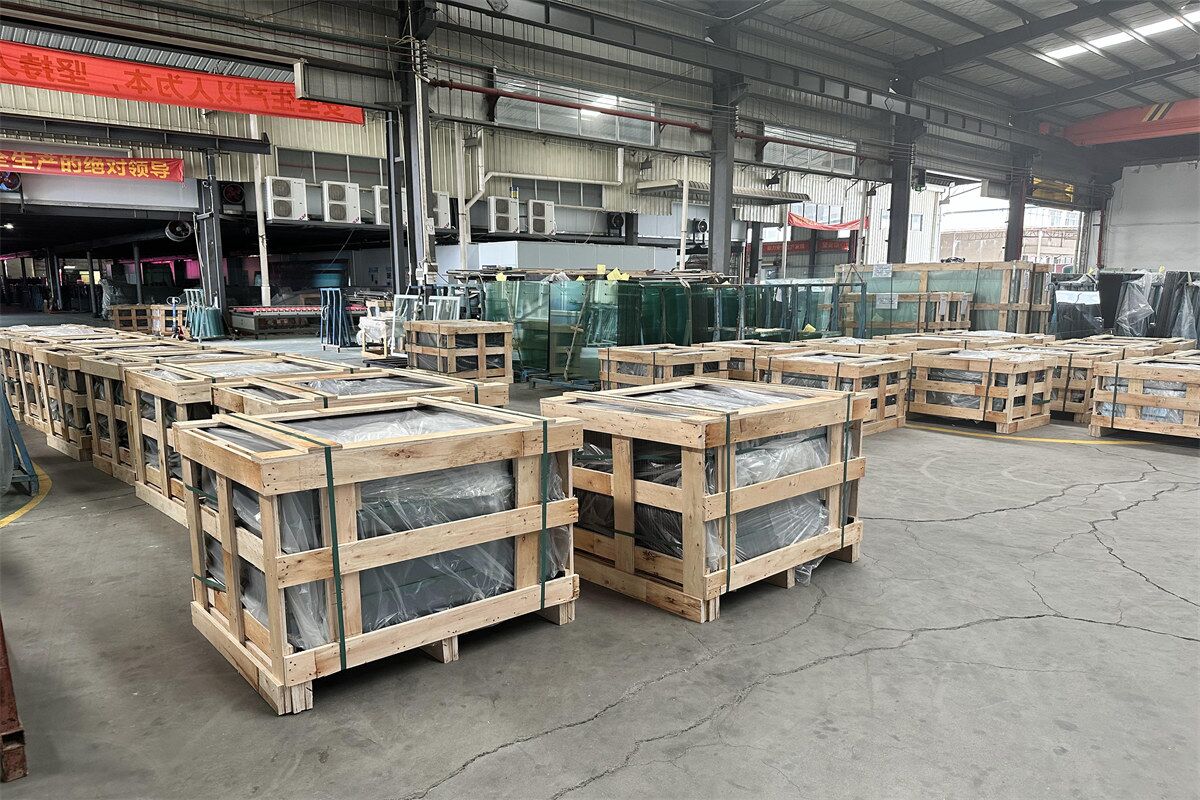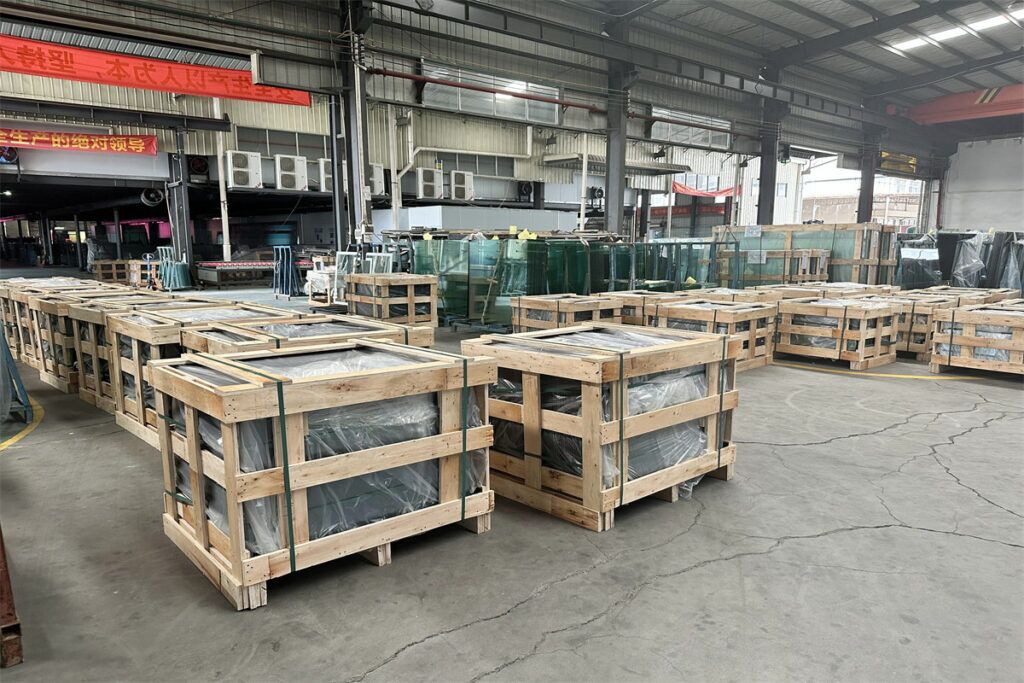 What will be the cost for triple glass units?
Glass Types: Normal glass will have a good budget, and solar reflective & single low e price is the same, and double low e or triple low e coating will need more budget;
Glass color: color tinted glass, reflective glass price will be a little higher than clear glass;
Sizes: normally the size is less than 2440x3660mm, or an area of glass bigger than 0.5m2/piece will be good, but large than this, the budget will increase more.
Quantity: full container loading can get more discount, at around 400m2, if less than this will have extra cost.
Other requirements: such as holes, cutouts, frames, air spacers, argon gas, etc will all influence the glass window's triple-glazed cost.
If need samples for evaluation, we can match what you need, below is our sample room, welcome you to visit us anytime in our factory.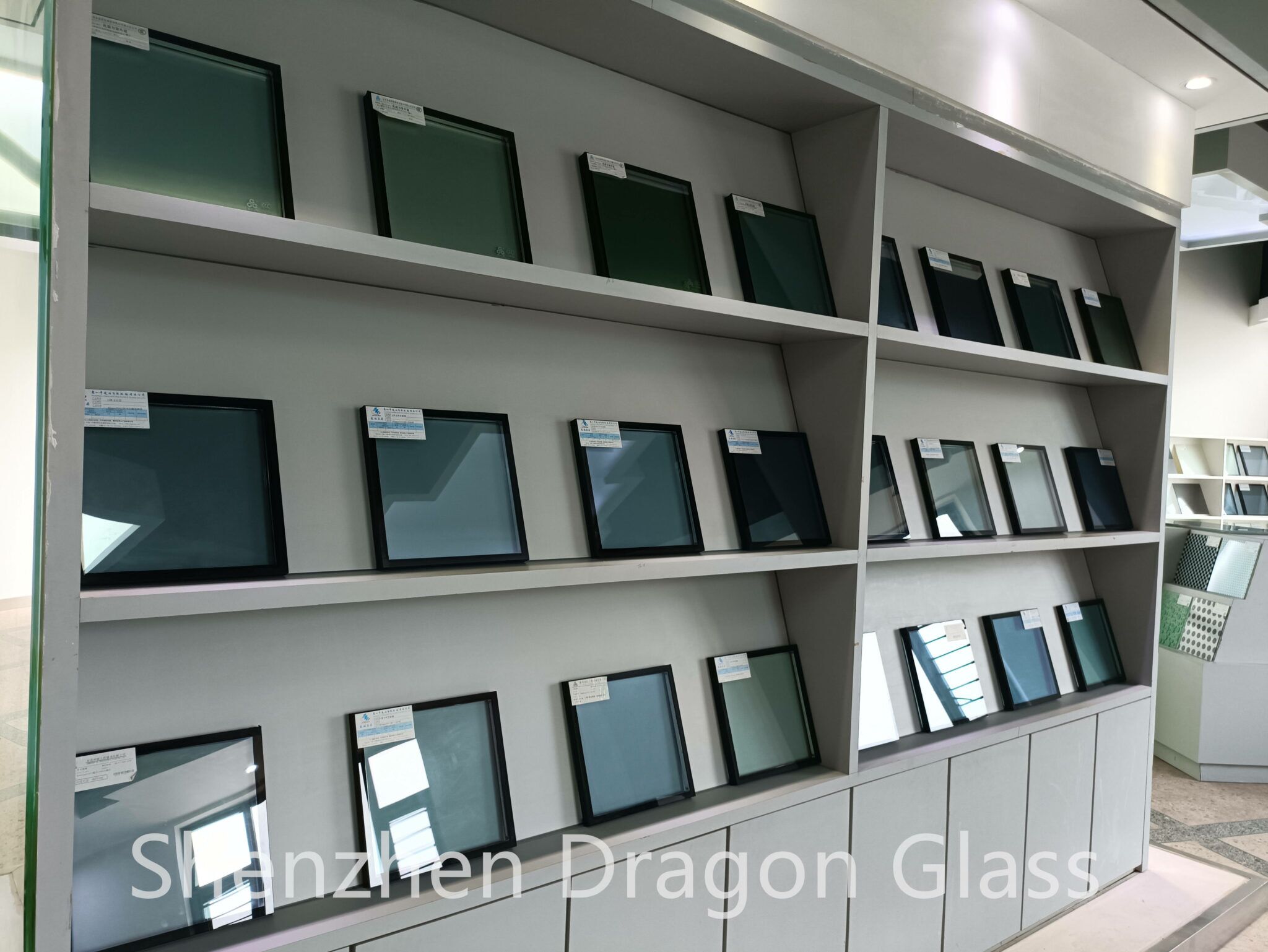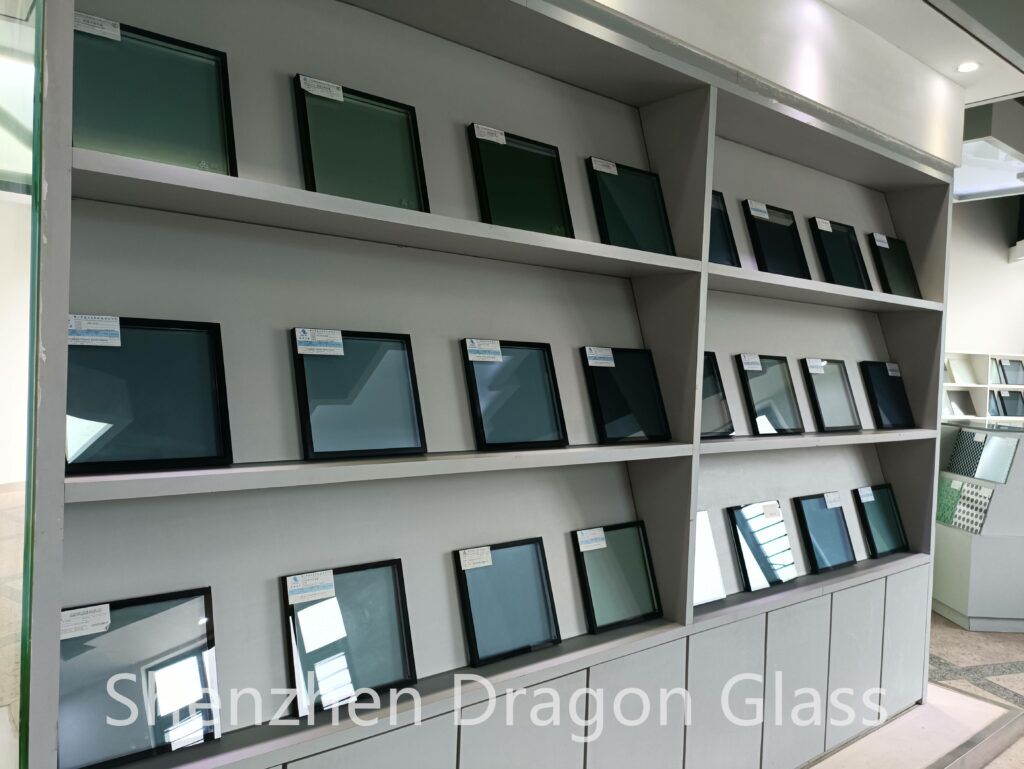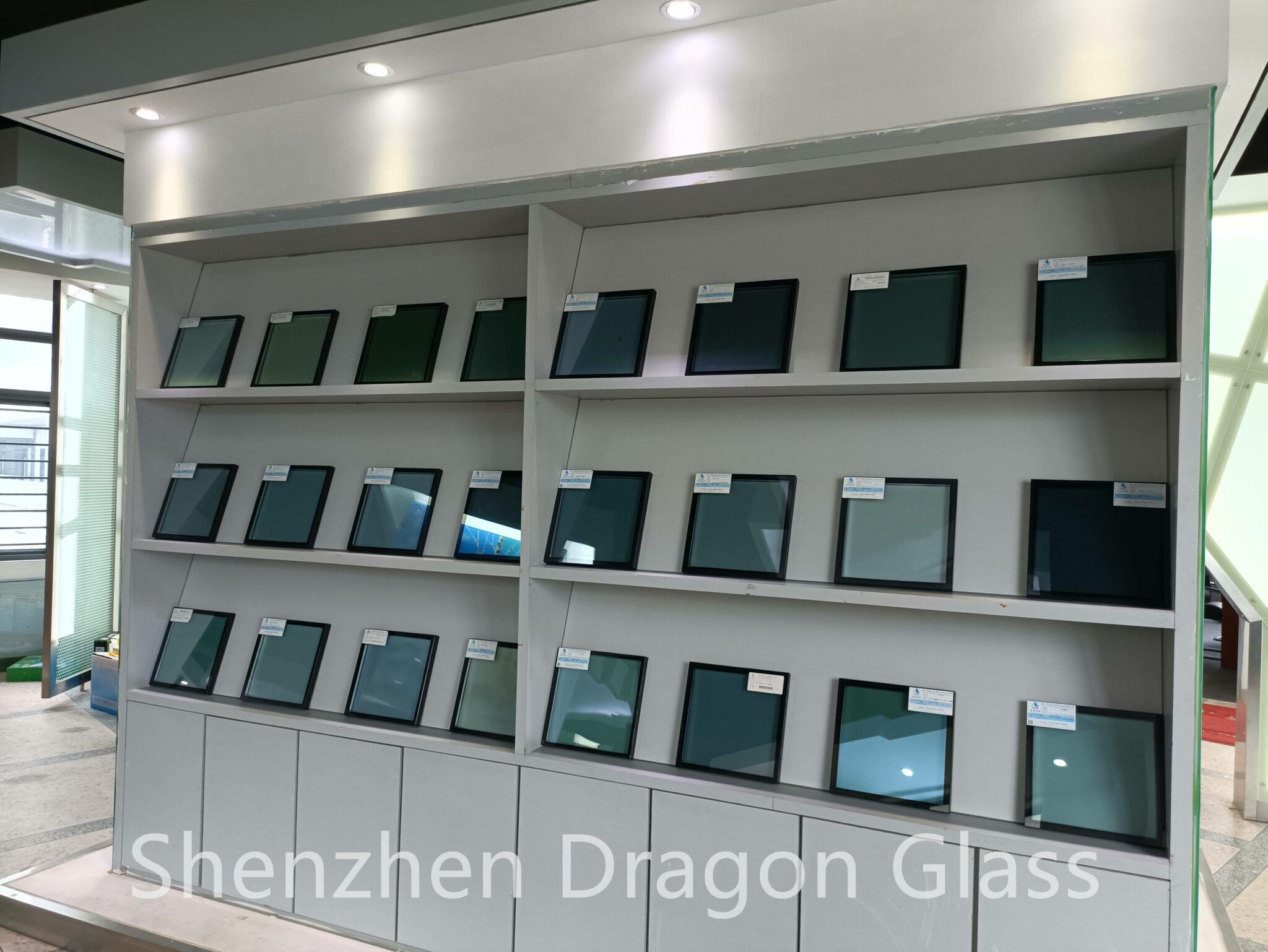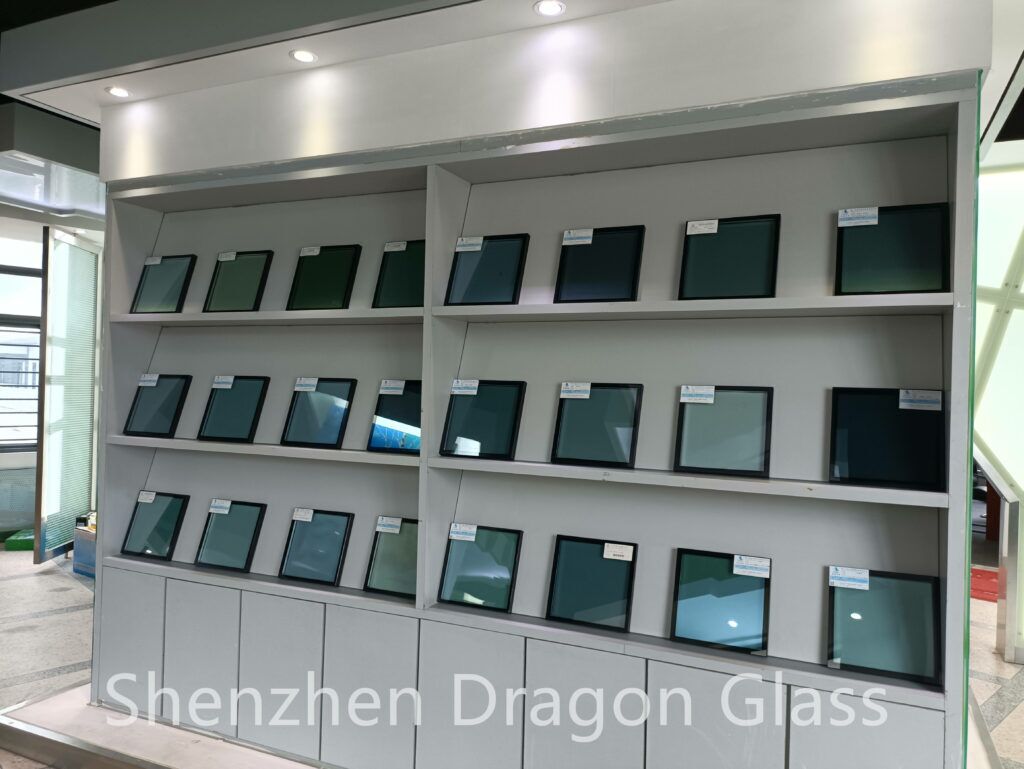 We, Dragon Glass Group, as a reliable triple glazing glass units processor in China since 1994, always focus on high-quality Triple IGUs, DGUs, and others like laminated glass, tempered glass, energy-saving glass, and decorative glass producing and export all over the world, now received over 300 customers their very positive comments, and more customers will choose us in the future.
If have any inquiry or glass questions, feel free to let us know anytime.