What is Ultra Clear Low E Laminated Argon Glass Windows?
Ultra Clear Low E Laminated Argon Glass Windows, also called ultra clear laminated insulated glass windows, are high-performance windows glass that offer superior energy efficiency, sound insulation, and safety features.
Also, the glass offers exceptional clarity, and Low E coating helps keep your home cool in the summer by reflecting the sun's heat and warm in the winter by reflecting indoor heat back into the room. The safety promised by laminated glass, provides enhanced safety, as it remains intact even when shattered, preventing glass shards from being scattered. IGUs filled with argon gas are denser than air, providing better insulation and increasing energy efficiency.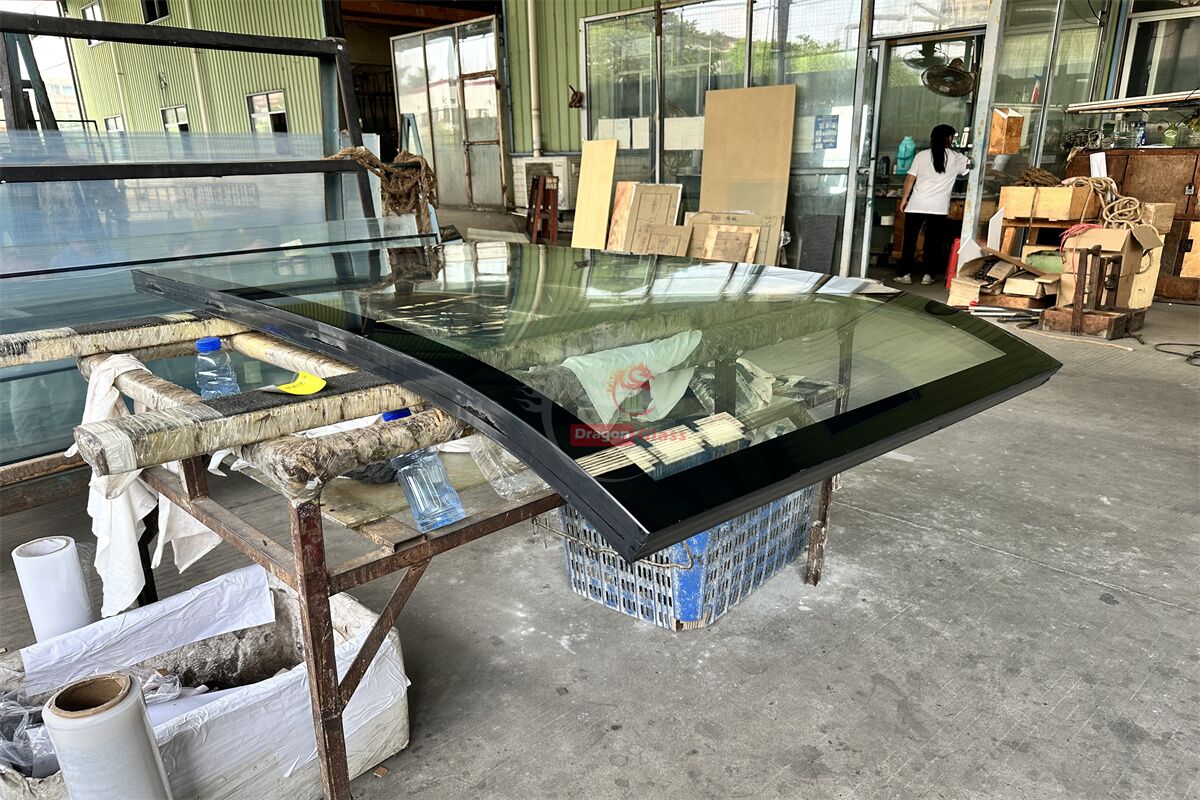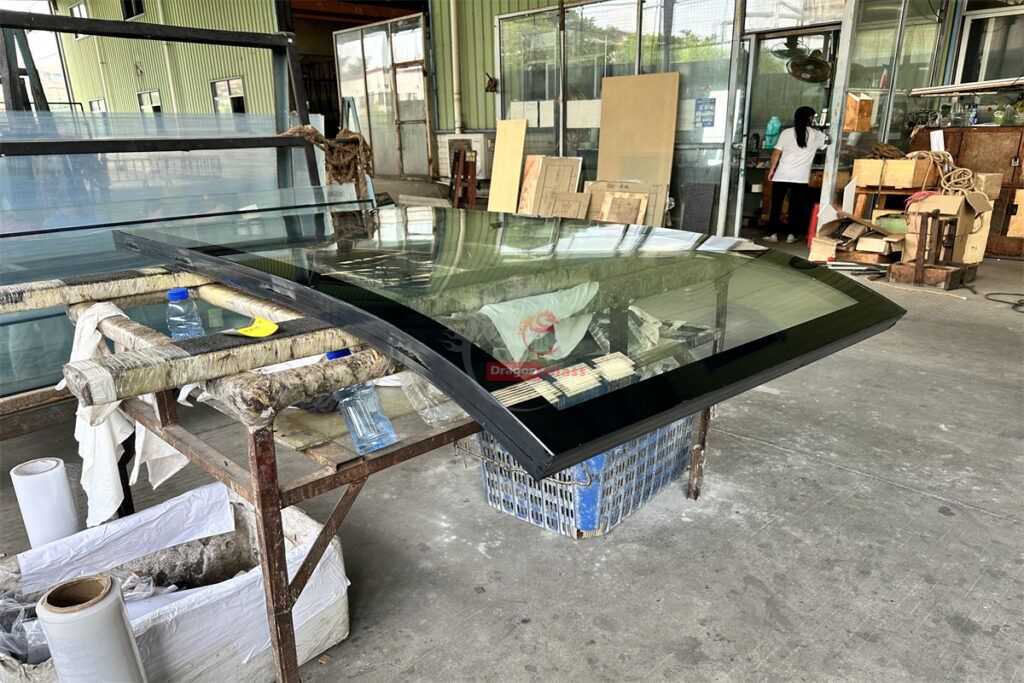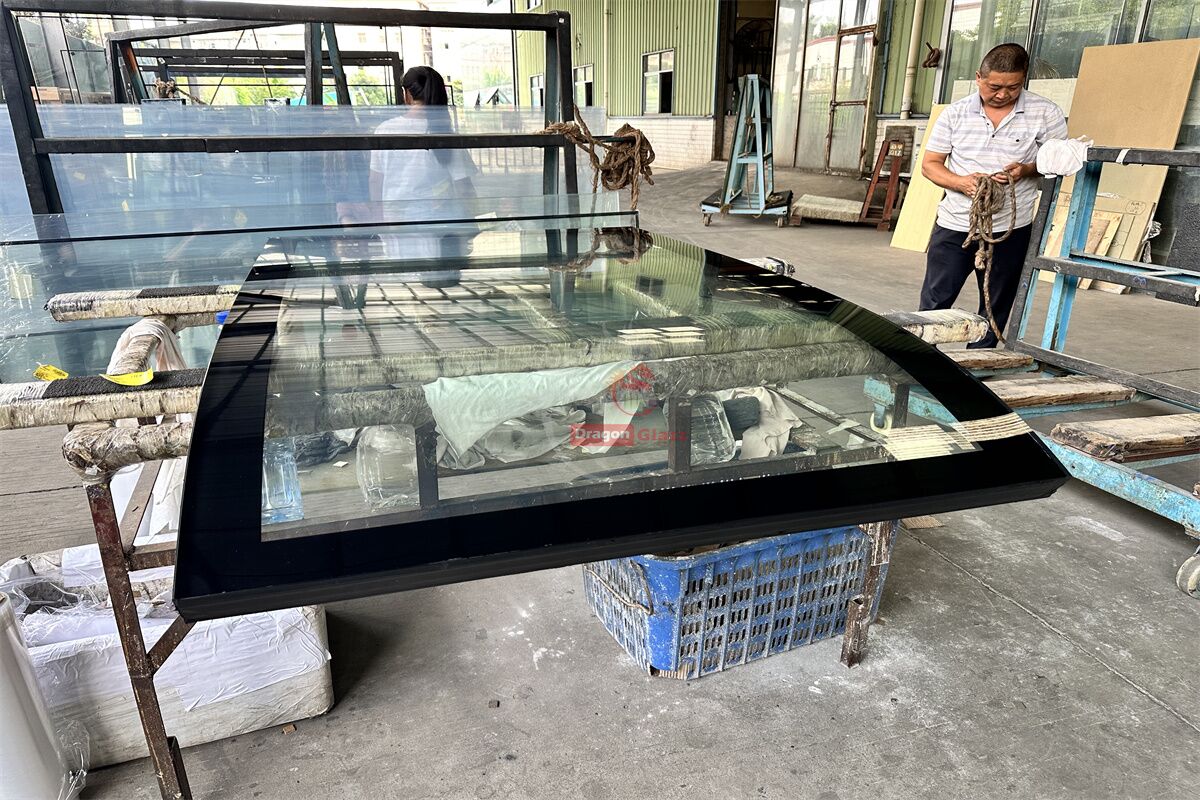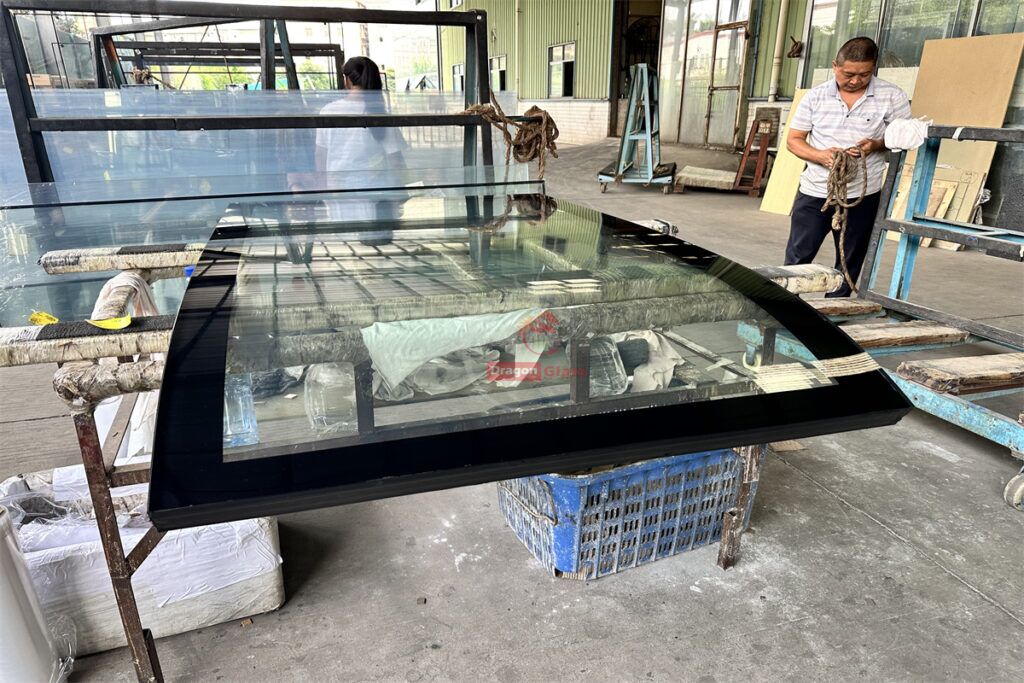 Why is SGP argon IGU glass suitable for luxury super yacht?
Firstly, SGP argon IGU glass windows offer superior strength and durability. This makes it ideal for use in environments that demand high performance, such as on a yacht that needs to withstand various weather conditions and sea pressures. The high tensile strength of SGP glass allows for larger panes to be used without compromising safety or performance.
Secondly, this type of glass provides excellent insulation properties. The argon gas-filled space between the glass panes in an IGU helps to reduce heat transfer, keeping the interior of the yacht comfortable regardless of outside temperatures. This feature can significantly enhance the energy efficiency of the yacht, leading to cost savings in the long run.
Lastly, SGP laminated argon IGU glass panels offer great design flexibility. It can be made into various shapes and sizes, allowing for creative and innovative yacht designs. The clarity and transparency of this glass also add to the aesthetic appeal, offering unobstructed views of the surroundings, which is a desirable feature in luxury yachts.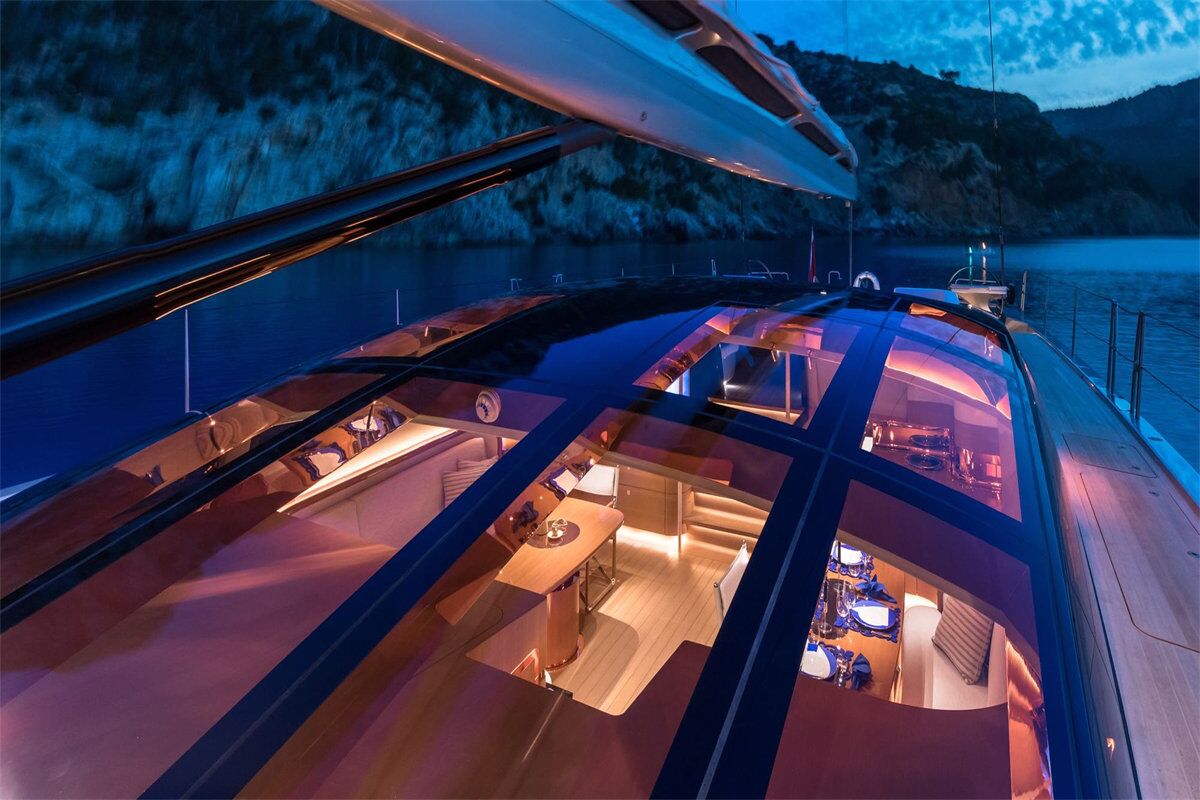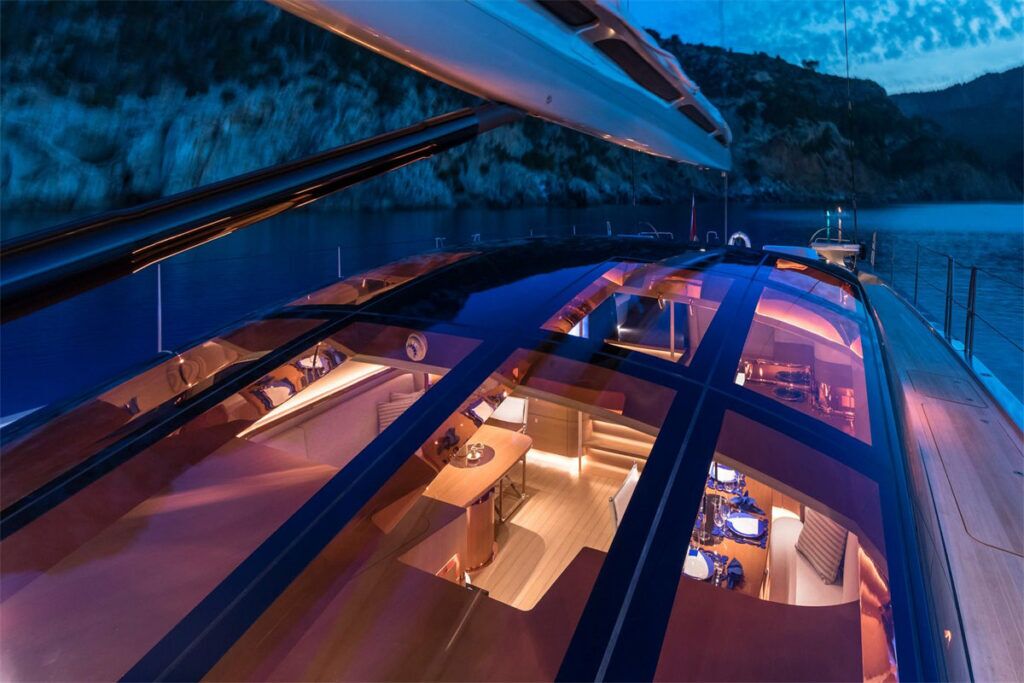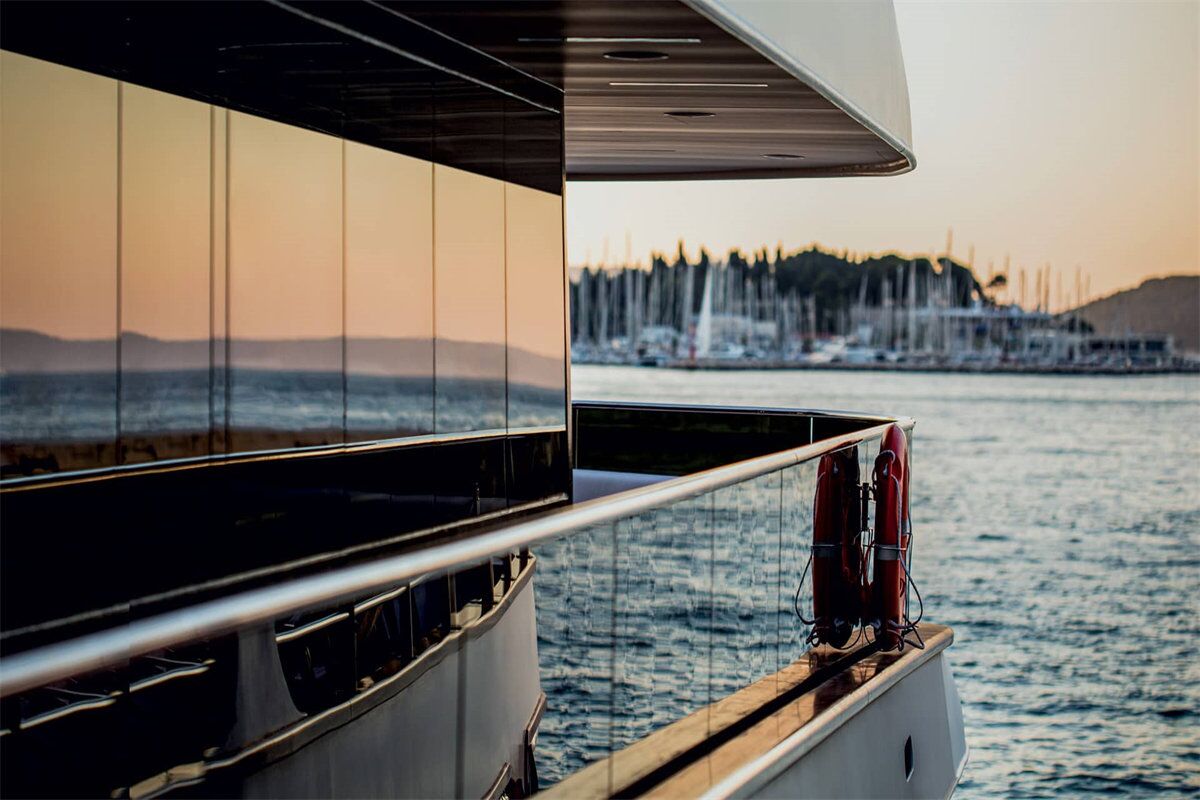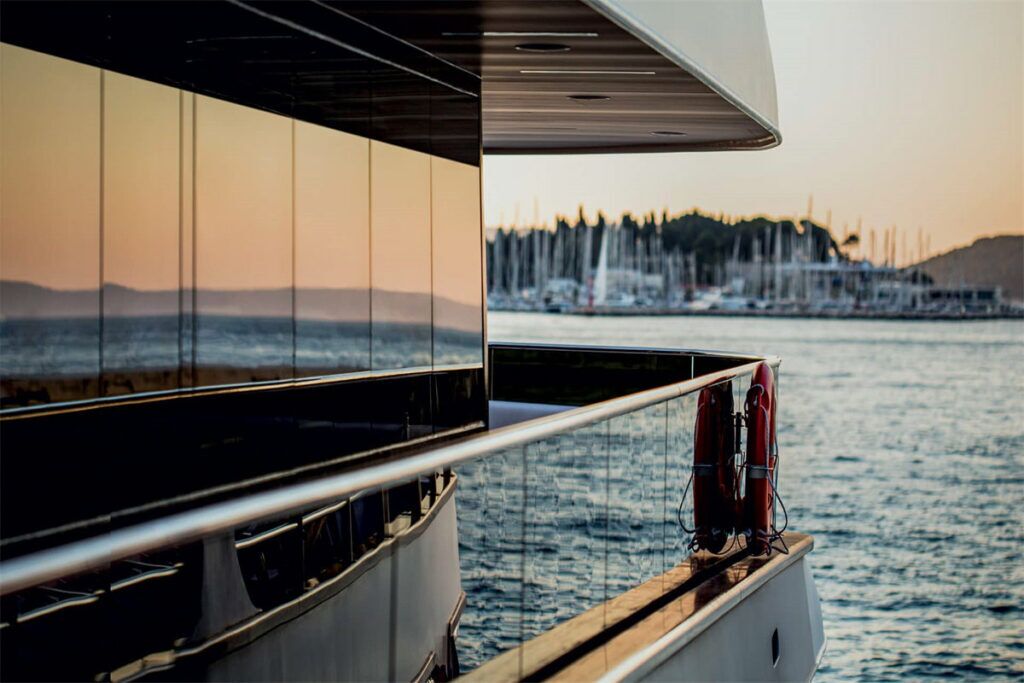 How we produce Laminated IGU glass panels with ceramic frit?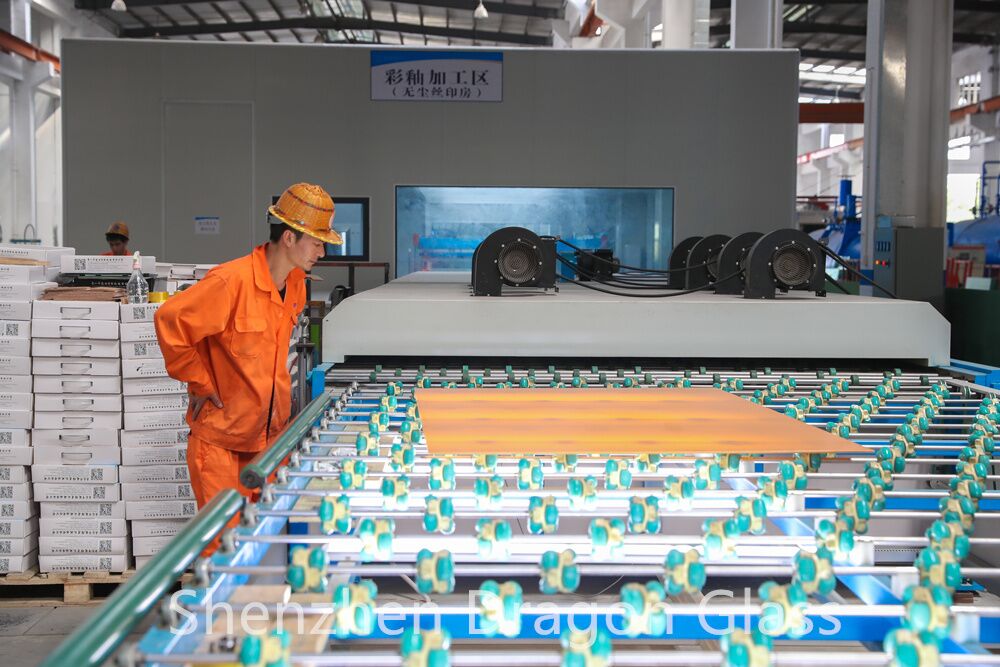 Transfer all glass to the ceramic fritting line, and process based on the customer's pattern drawings, We accept the use of AI or HD photos for starting processing. Then all the glass is finished, it's dried, and all the glass for tempering.
Transfer two pieces of 19mm quality to the laminating line, use very high-quality PVB film, ensure no bubbles, no any other defects, combine two pieces of glass together, and do a pre-laminating, then transfer to the Autoclave for final laminating, after that, our QC will check whether have bubbles or delaminate, if no this problem, all 40.28mm laminated glass will come to insulation glass line.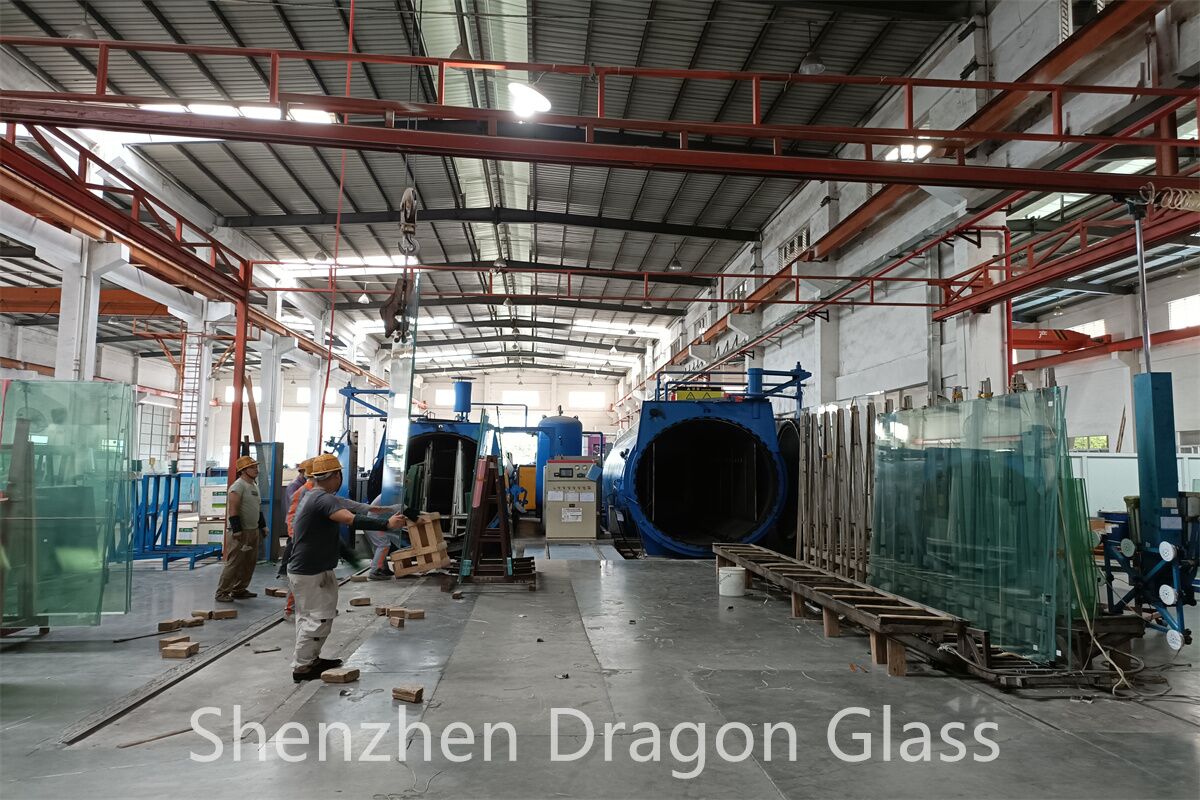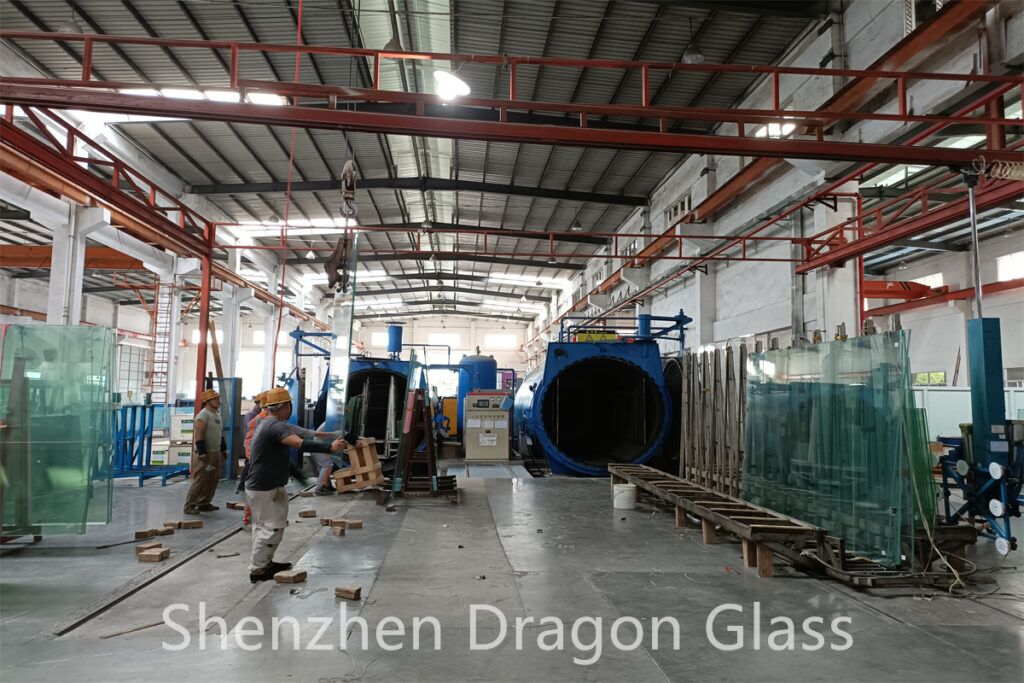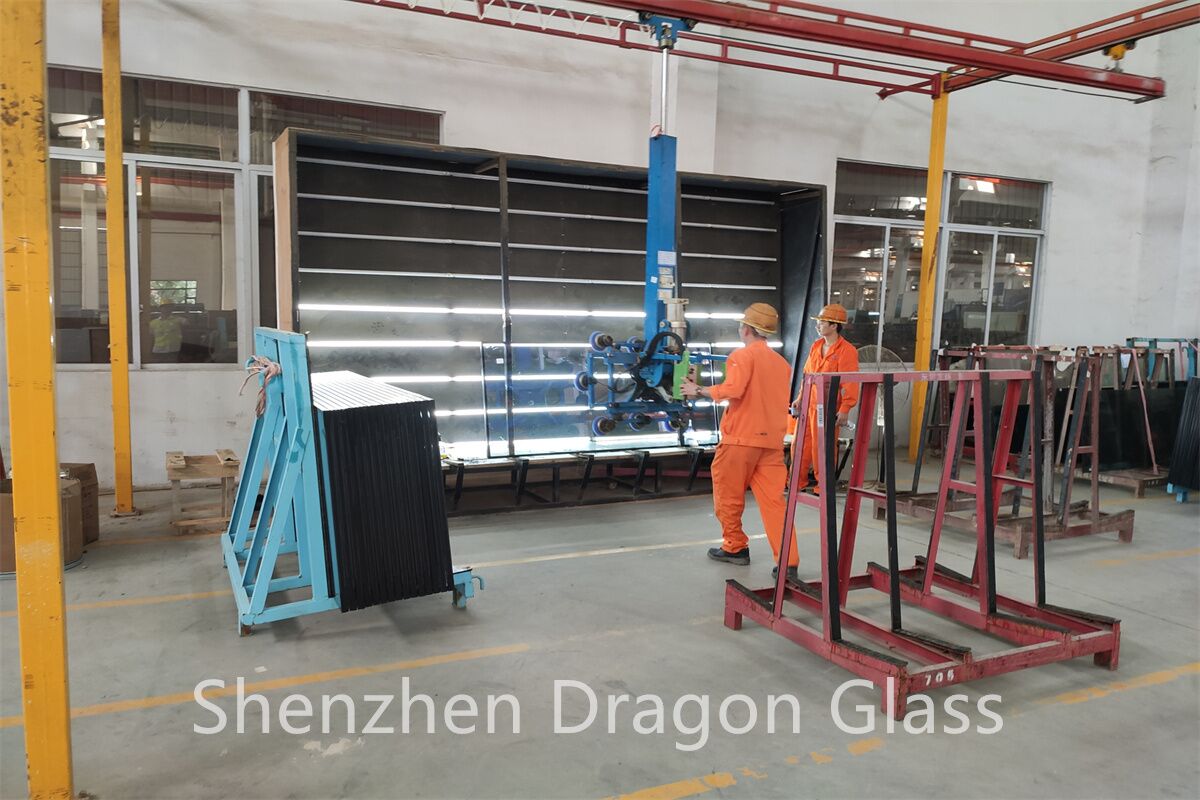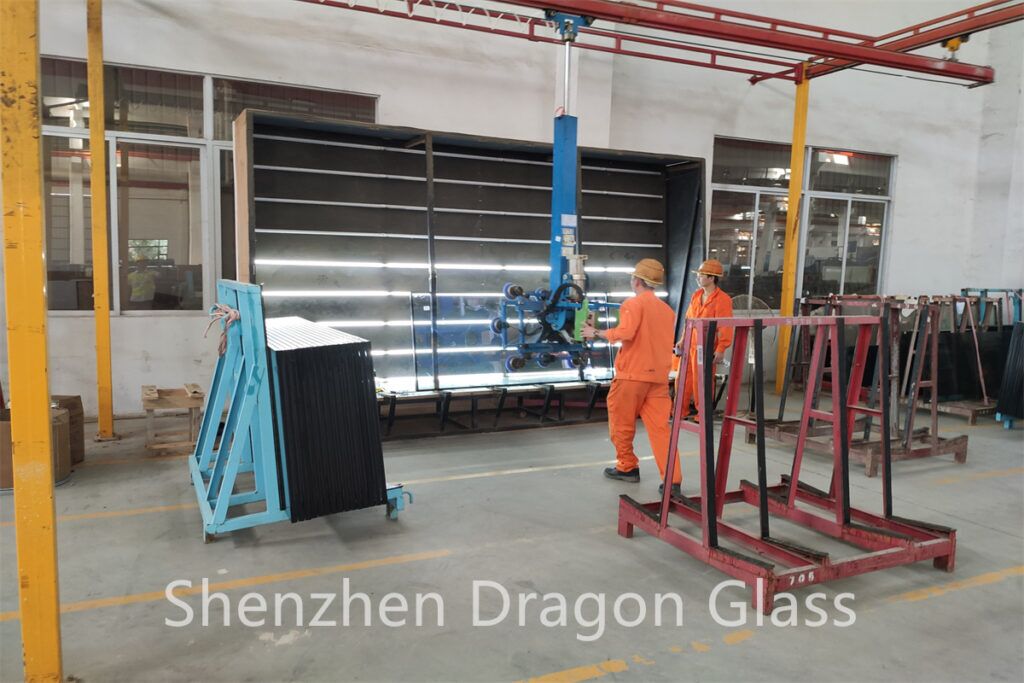 After laminating, we transfer all 6mm tempered ceramic frit glass and 40.28mm laminated glass to our insulated glass line, all glass shall use a high-quality aluminum spacer with good sealing, then all double-glazed glass for sale already. Each piece of double-glazed glass shall be inspected twice by our QC before delivery.
Specification of SGP laminated argon glass windows
| | |
| --- | --- |
| Product Name | SGP laminated argon glass windows for super yachts, IGU glass unit for luxury super yachts |
| Glass Thickness | 6mm and 19+SGP+19mm |
| Spacer Thickness | 12A, 1/2, others can choose 16A, or more |
| Spacer Color | Black, silver, bronze, white, natural |
| Glass Type | Low E glass, others shall be tinted glass, reflective glass |
| Dimension | Less than 2440x3660mm for normal size, others shall be jumbo size like (13,000×3300) shall be negotiated |
| Other Processing | Flat, Curved, holes, framed, Irregular shape |
| Delivery Time | 25 days |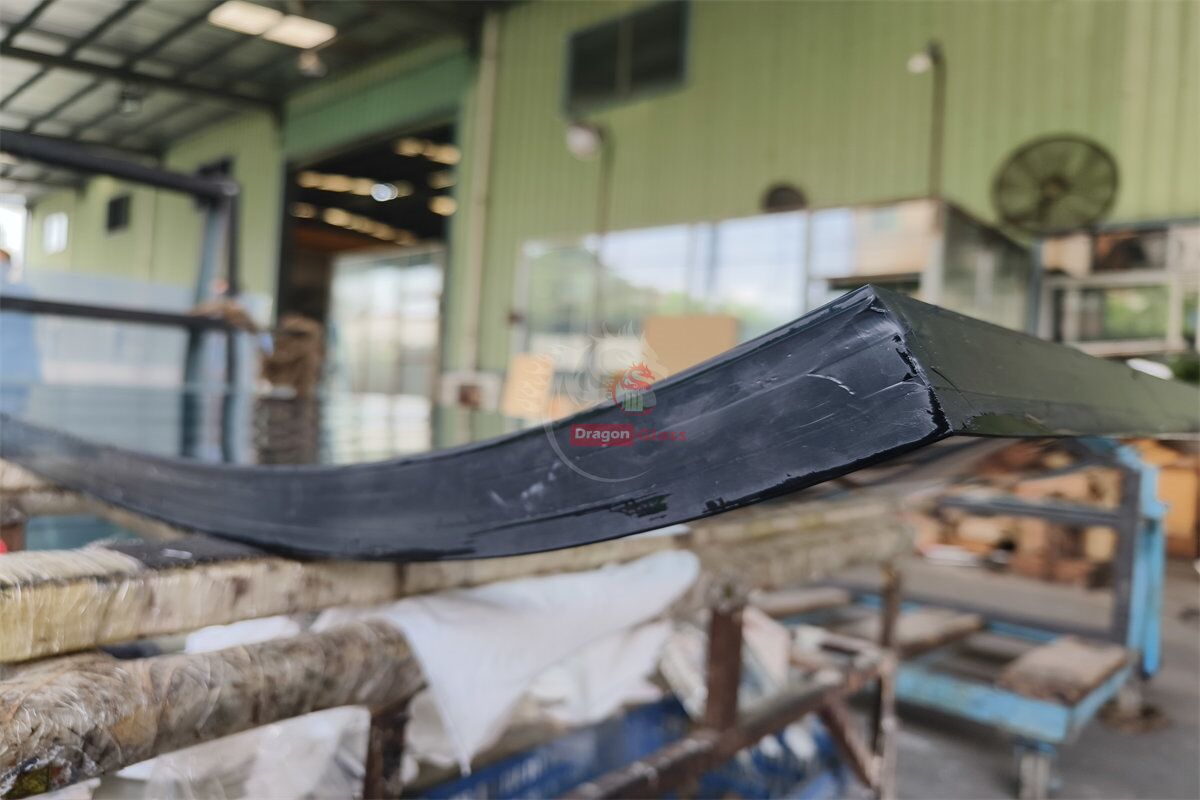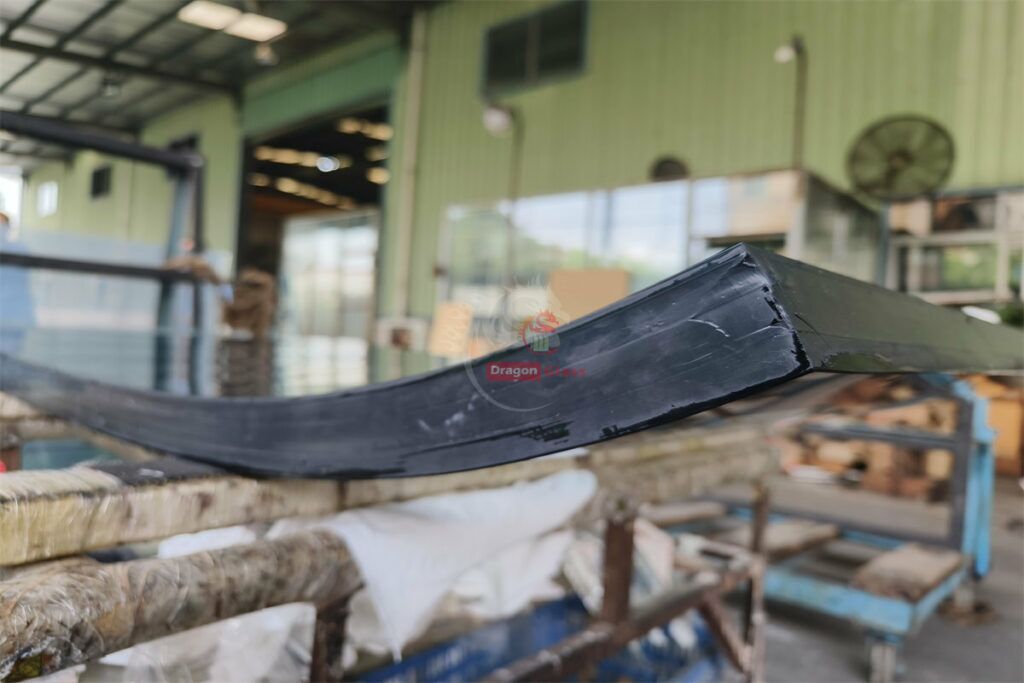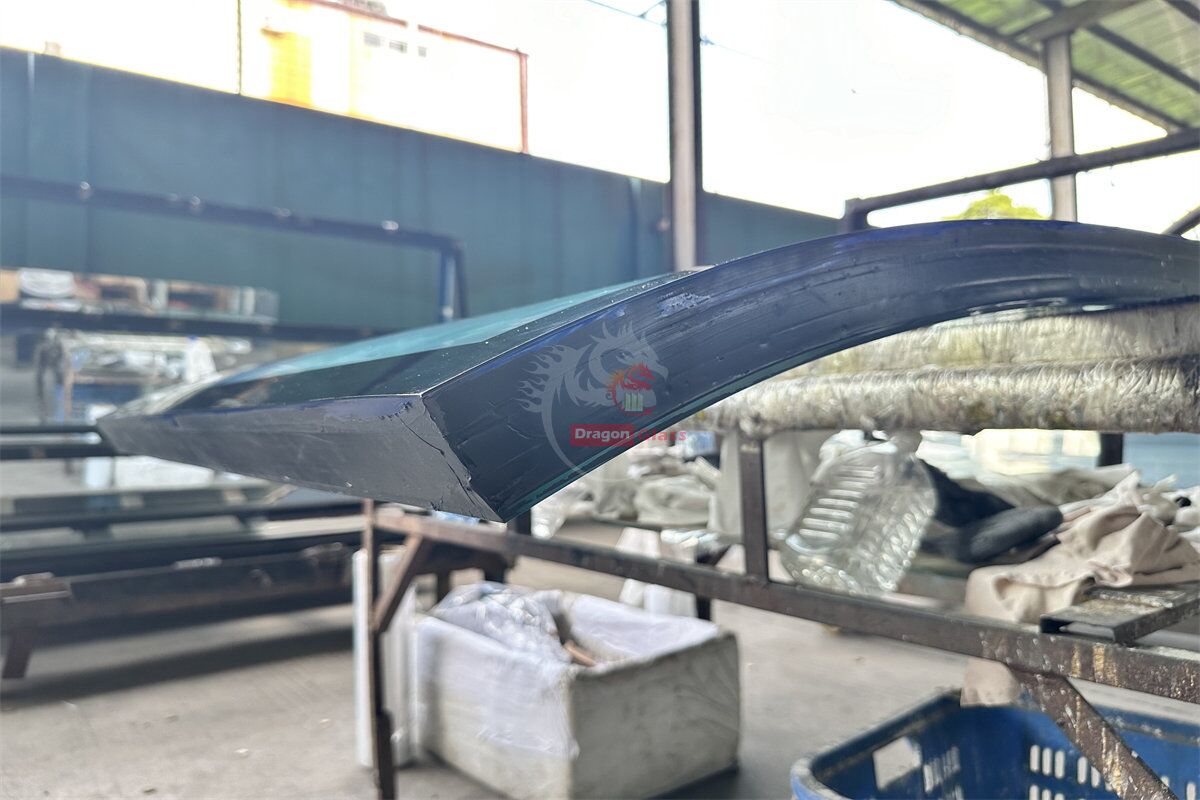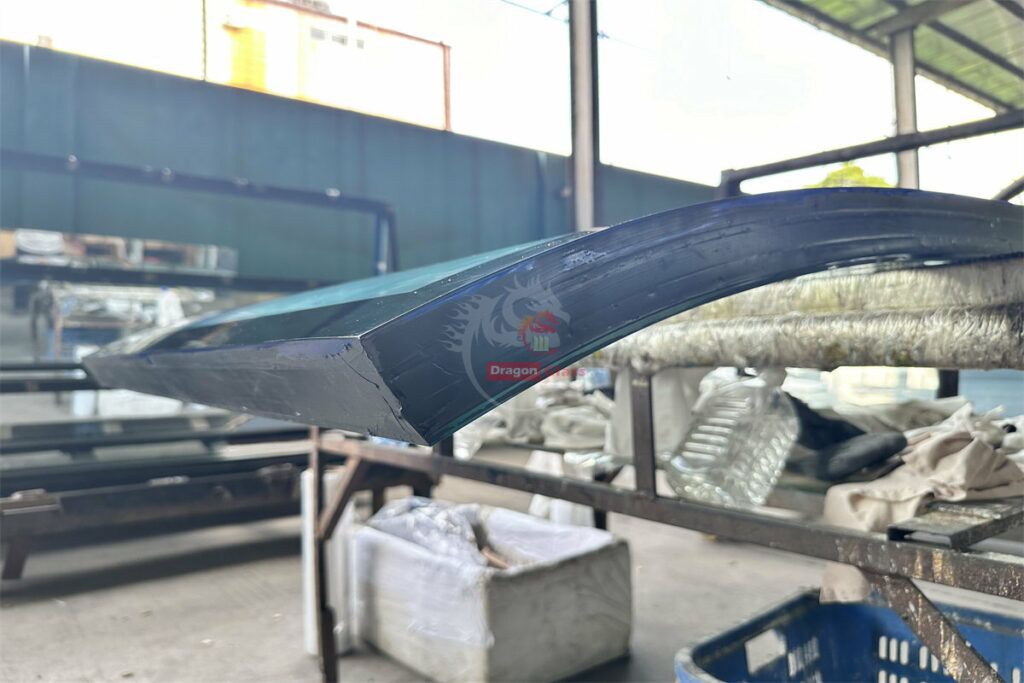 No interest in IGU system, what about laminated glass only?
If your yacht project is small or no need much functions, just need to ensure the safety, laminated glass will be a good option, visit our laminated glass website, you will learn more information.-https://sdglaminatedglass.com/
What about our clients say?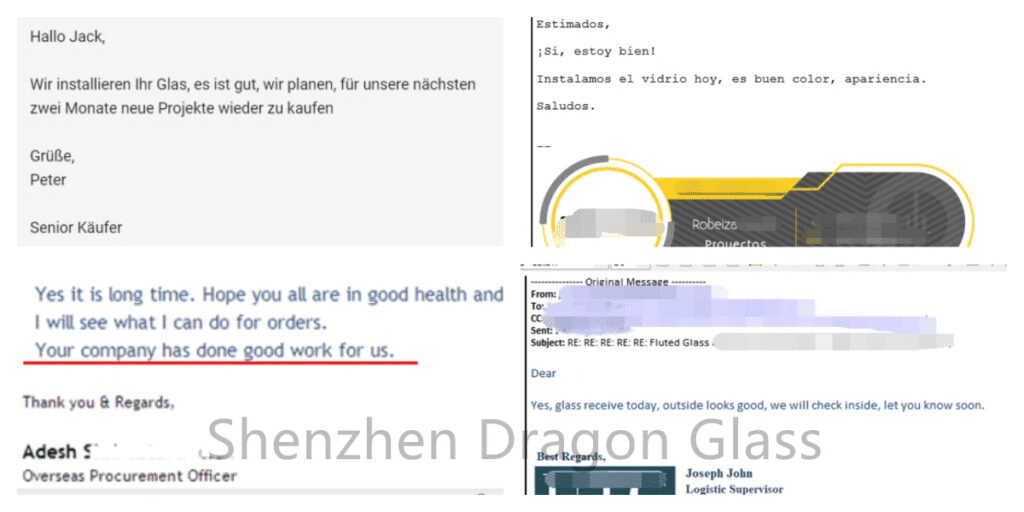 Who are Shenzhen Dragon Glass?
Shenzhen Dragon Glass is a branch of Dragon Glass Group, In late 2016, Mr. Zhuang, as the chairman of Dragon Glass, was determined to take Dragon Glass's products global. Consequently, he founded Shenzhen Dragon Glass between 2017 and 2018. As a glass manufacturer, we have over 30 years of experience in the industry. Additionally, we have six years of experience in exporting. During this time, we have earned the trust of over 170 customers from more than 60 countries, helping them complete one project after another. We believe that the future belongs to Dragon Glass. As a company that values glass quality and delivery time, we believe that more customers will choose us.