Our Super Safety Performance Item
What is Laminated IGU Glass?
Laminated IGU glass also called Insulated laminated glass, which combine two panes of glass separated by an aluminum spacer and sealed together at the edge, one or two piece of glass shall be laminated glass, can be annealed laminated glass, or tempered laminated glass. The DGU laminated glass airspace is filled with dry air or a noble gas, such as argon or krypton. The laminated IGU glass is suitable for high rise area, like High-rise buildings, skylights, roofs, etc.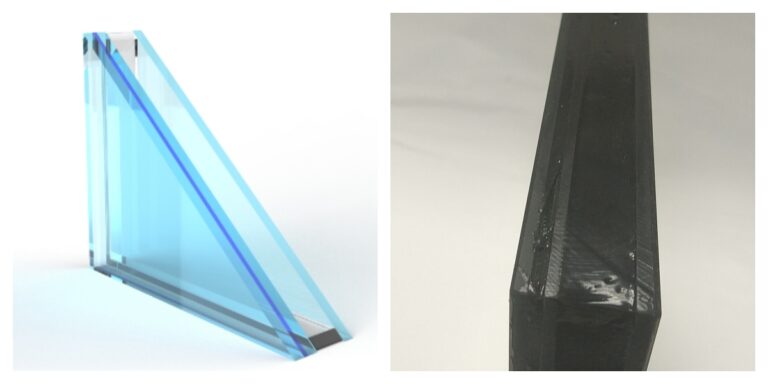 Difference between Monolithic, Laminated Glass and Insulated Laminated Glass?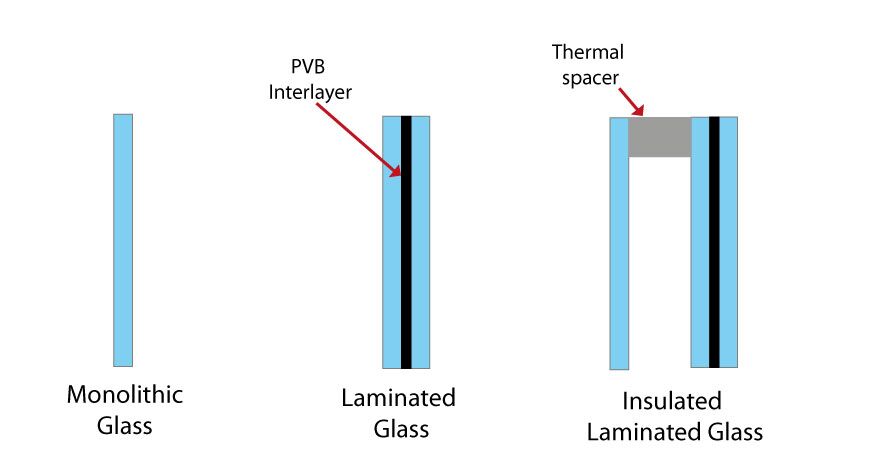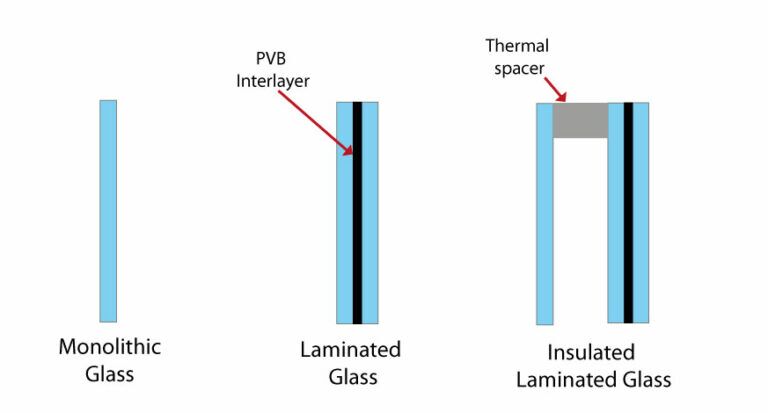 Safety Performance
Solar Performance
Noise Control Performance
Budget & Cost
Customized Options
Safety Performance
Monolithic glass have good safety performance if they tempered, when break will come to small pieces, but still drop off ricks, and laminated glass is most safety glass in the world, when glass break, the pieces still can keep on the film, for avoiding people injury. Finally Insulated laminated glass combine advantages of tempered glass, laminated glass, also a very good performance on safety.
Insulated laminated glass > Laminated glass > Monolithic glass
Solar Performance
Noise Control Performance
Budget & Cost
Customized Options
Glass thickness: One panel: 3mm~19mm, the other panel 3+3mm until 19+19mm. (can be two laminated glass)
Spacer thickness: 6A, 9A, 12A, 14A, 15A, 16A, 18A, 20A, etc
Spacer colors: silver, grey, black, etc.
Max size: 3300*13000mm.
Color: clear, ultra clear, grey, bronze, blue, green, etc. (interlayer can use color by RAL/Pantone/Vanceva glass)
Coating glass like low-e coating is optional.
U value: <1.8 W/m2K.
Transmittance: 8~85%.
Shape: flat / curved.
Capacity: 1300SQM/DAY.
Certification: CE & IGCC.
Specification of Laminated IGU Glass