Is insulating fireproof glass the same as composite fireproof glass?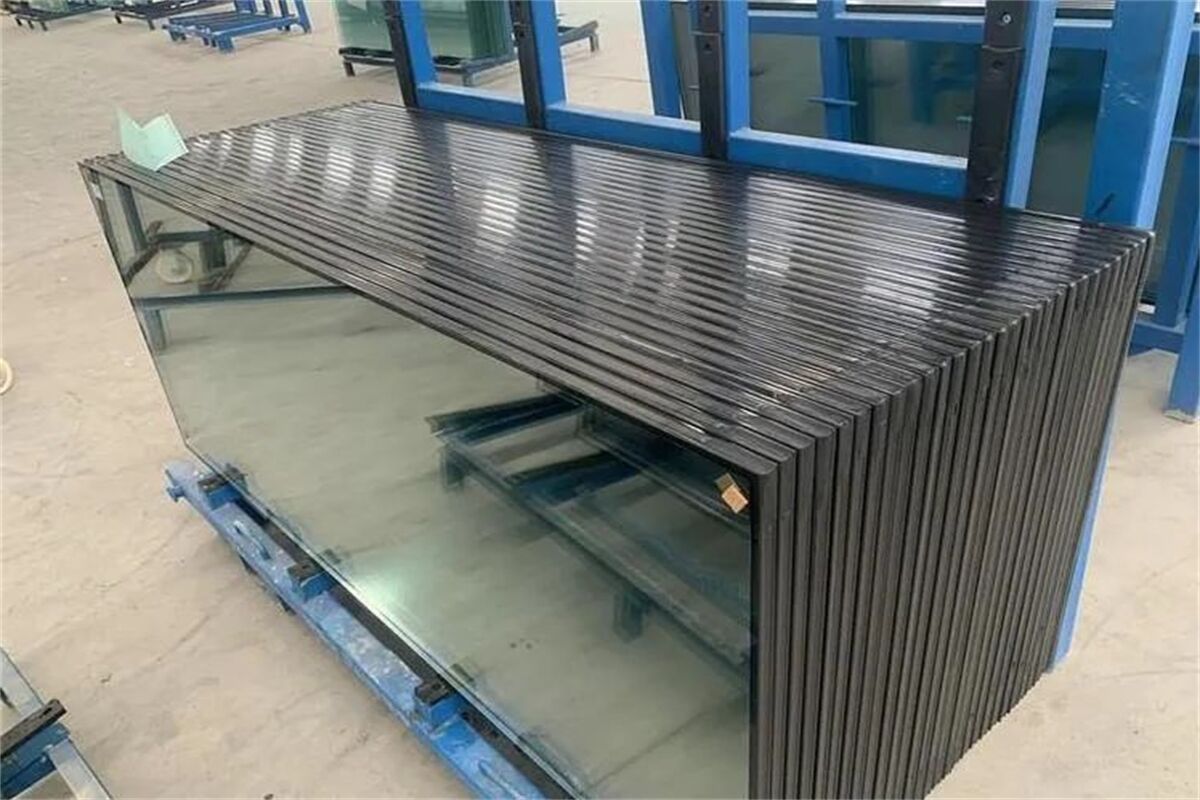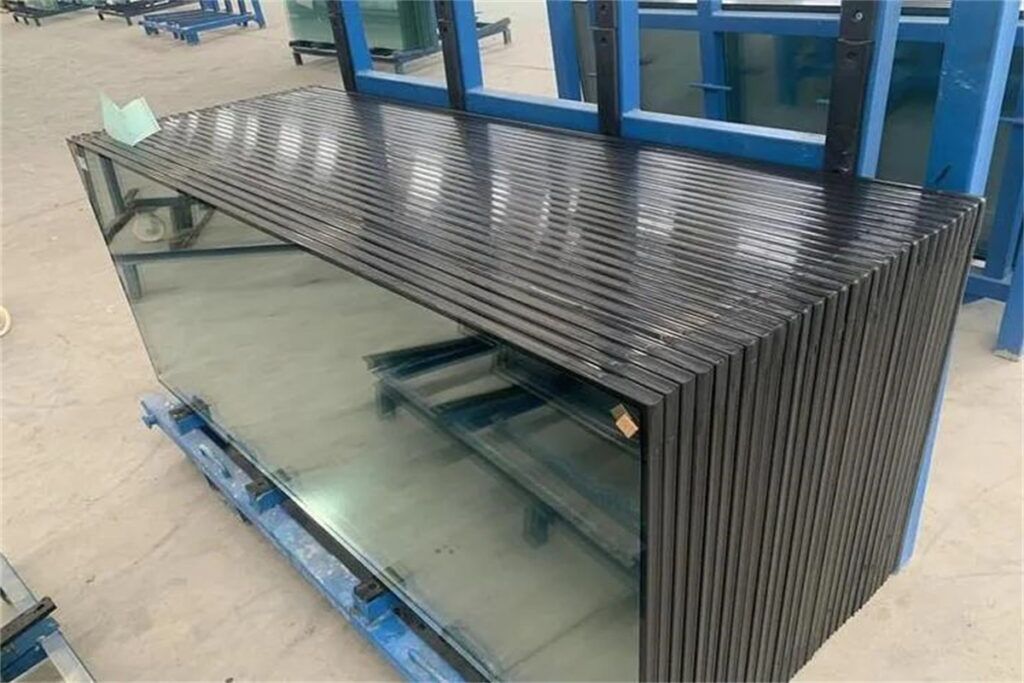 Let's first understand the concept of composite fireproof glass. According to the "China Building Safety Glass Part 1: Fireproof Glass GB15763.1-2009" standard, the definition of composite fireproof glass is a special type of glass that is composed of two or more layers of glass or a combination of one layer of glass and organic materials and meets the corresponding fire resistance performance. Composite fireproof glass is represented by the code FFB and has both fire resistance and insulation functions.
Based on the right two points, it can be concluded that insulated fire-proof glass is not a type of composite fireproof glass.
Although insulating fireproof glass is composed of two or more layers of (fireproof) glass, the hollow structure is filled with dry gas, and the frame is filled with a desiccant. The composite fireproof glass, on the other hand, is filled with transparent fireproof liquid or nano-silica fireproof gel in the middle, and sealed around with a sealant. Therefore, insulating fireproof glass is not composite fireproof glass, and there are essential differences between the two.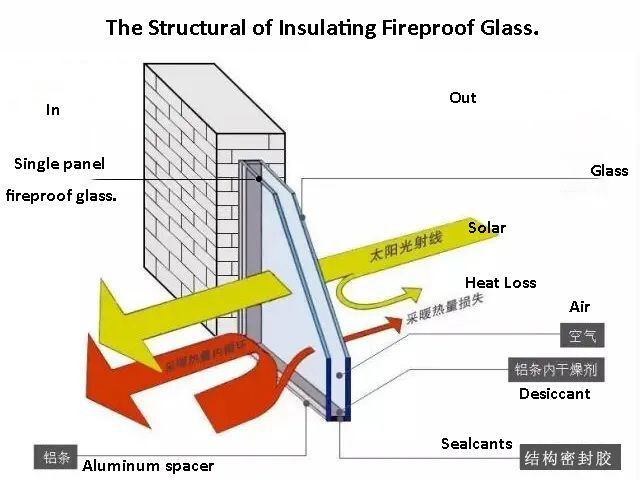 Performance differences between insulating fireproof glass and composite fireproof glass
Difference in fire resistance time
Insulating fireproof glass is made by stacking a single piece of fireproof glass with tempered glass, and its fire resistance time corresponds to that of a single piece of fireproof glass. That is, under the impact of high-temperature flames, commonly used insulating fireproof glass can remain unexploded for more than one hour. On the other hand, composite fireproof glass has relatively stable fire resistance performance, which can achieve fire resistance times of 1 hour, 1.5 hours, 2 hours, etc. The thicker it is, the longer the fire resistance time.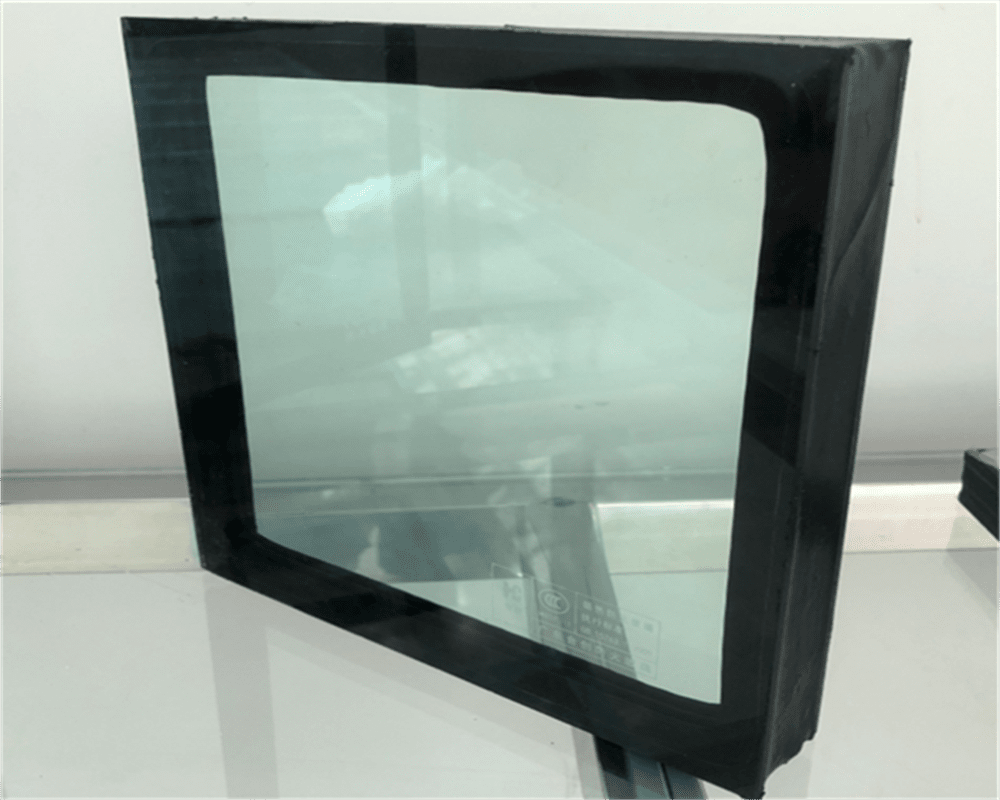 Composite fireproof glass-Tempered glass on both sides + colorless fireproof liquid/nano-silica fireproof gel in the middle.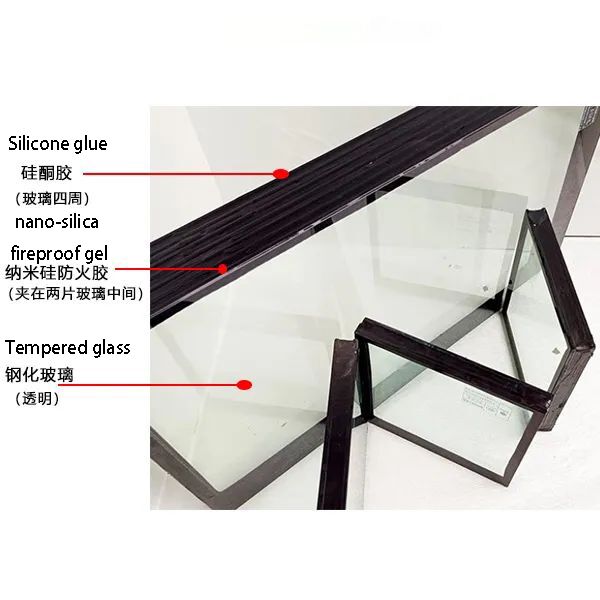 Difference in thermal insulation performance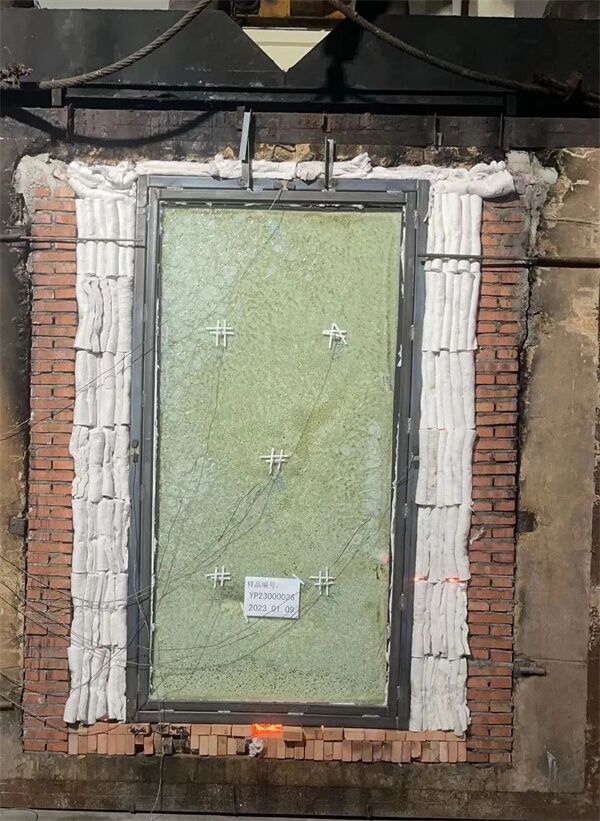 Insulating fireproof glass is a Class C non-insulating fireproof glass, which does not have complete heat insulation. On the other hand, composite fireproof glass is obtained by filling it with colorless fireproof liquid or nano-silicone fireproof gel, when exposed to fire and high temperatures, the glass faces the fire cracks, and the fireproof liquid/nano-silicone fireproof gel immediately foams and expands into a white fireproof wall that can block the penetration of flames and heat. This isolates the heat brought by the flame combustion for a certain period of time, buying time for people to escape and for firefighting rescue.
Weather resistance difference
The insulating fireproof glass is filled with air or inert gas in the middle, which can withstand long-term ultraviolet radiation from the sun without any physical or chemical changes, and the inside and surface of the glass remain clean and bright. The grouting fireproof glass is filled with organic fireproof liquid inside. When installed outdoors and exposed to ultraviolet radiation, it is prone to physical changes such as yellowing, bubbling, and leakage, which affect the aesthetics of the glass.
Different radiation protection functions
The interior of IGU fireproof glass is filled with air or dry gas, which will not provide radiation protection in the event of a fire. However, when the internal material of composite fireproof glass encounters heat, it forms a firewall, which can prevent the transfer of heat radiation and toxic gas from the fire-facing side to the backfire side.
Different application places
Insulated glass IGU fireproof types are suitable for use in fireproof glass partitions, non-insulated fire doors, and windows in buildings. Composite fireproof glass is suitable for the design of fire doors and windows, fireproof curtain walls, and fire barriers in important buildings such as subway stations, airports, transportation hubs, and factories.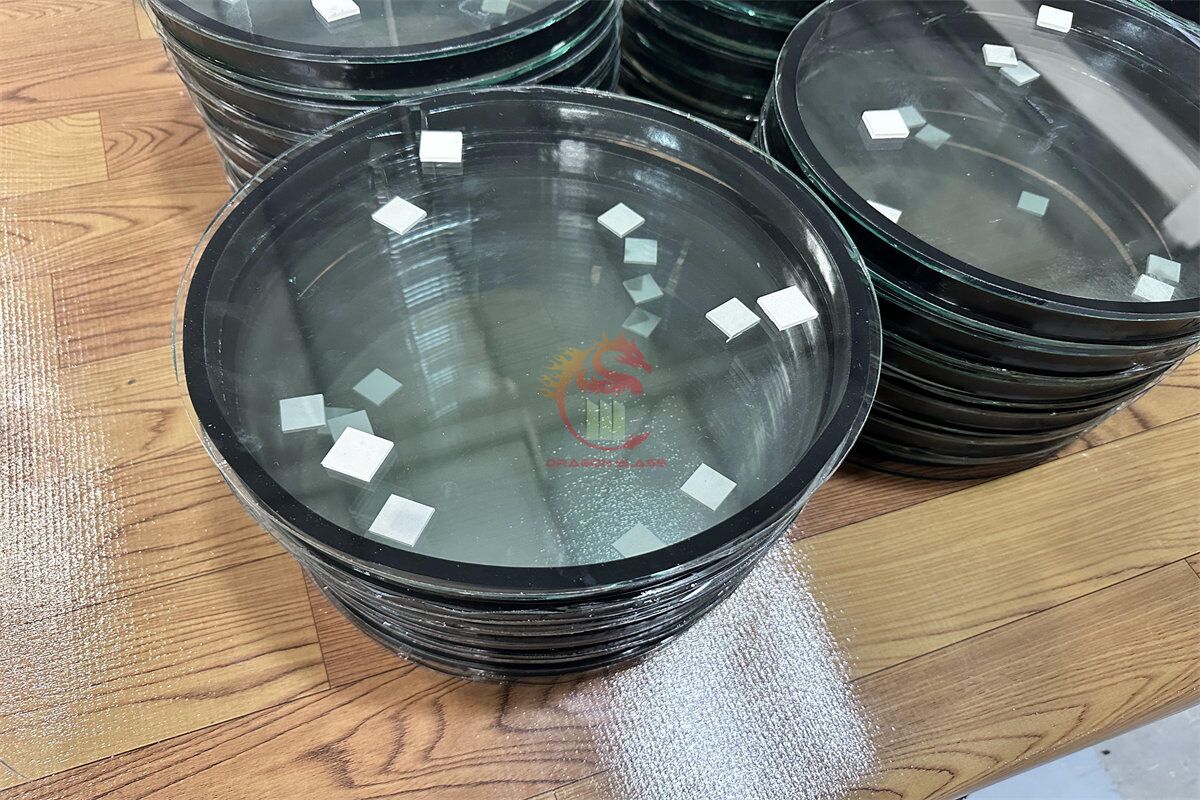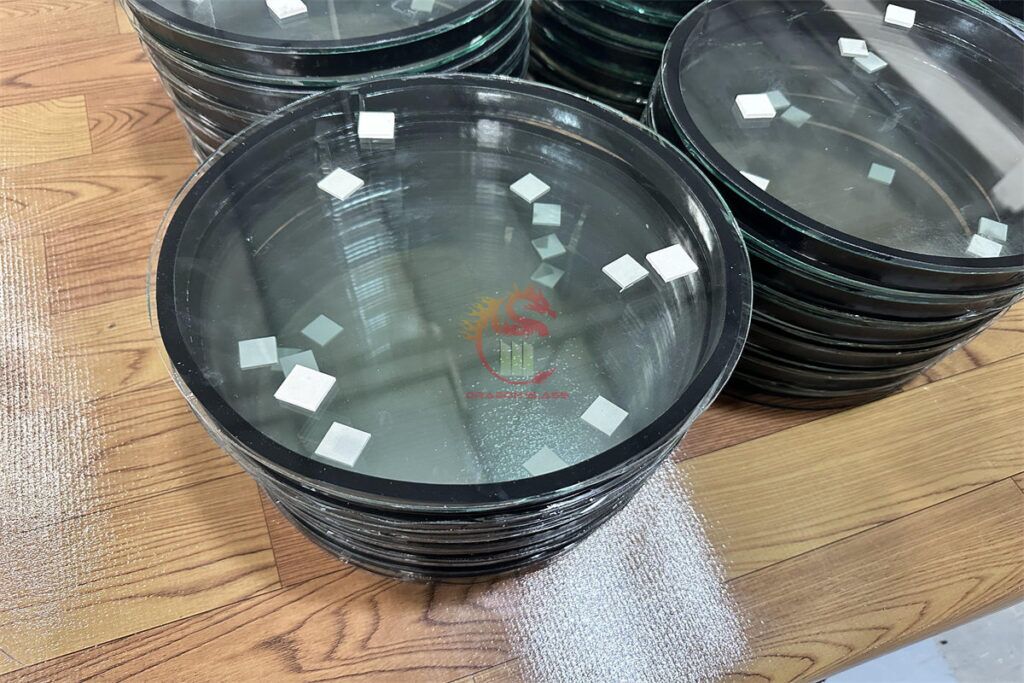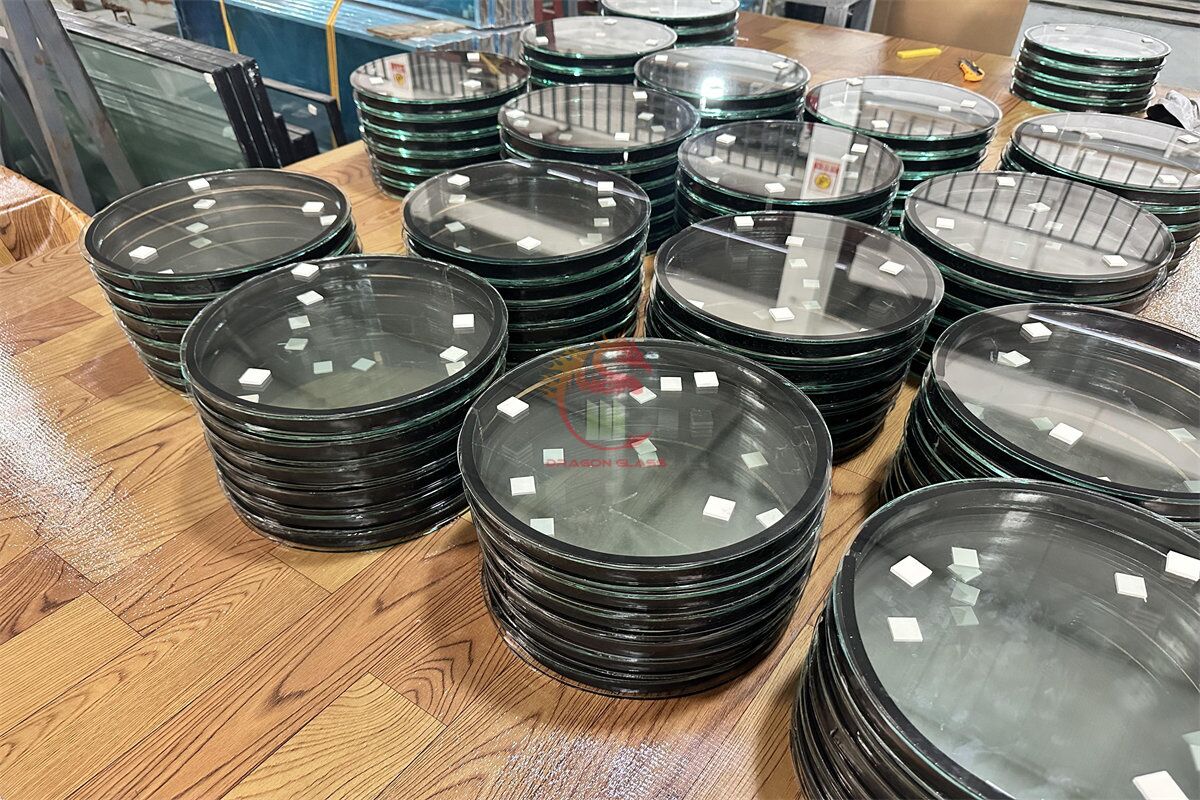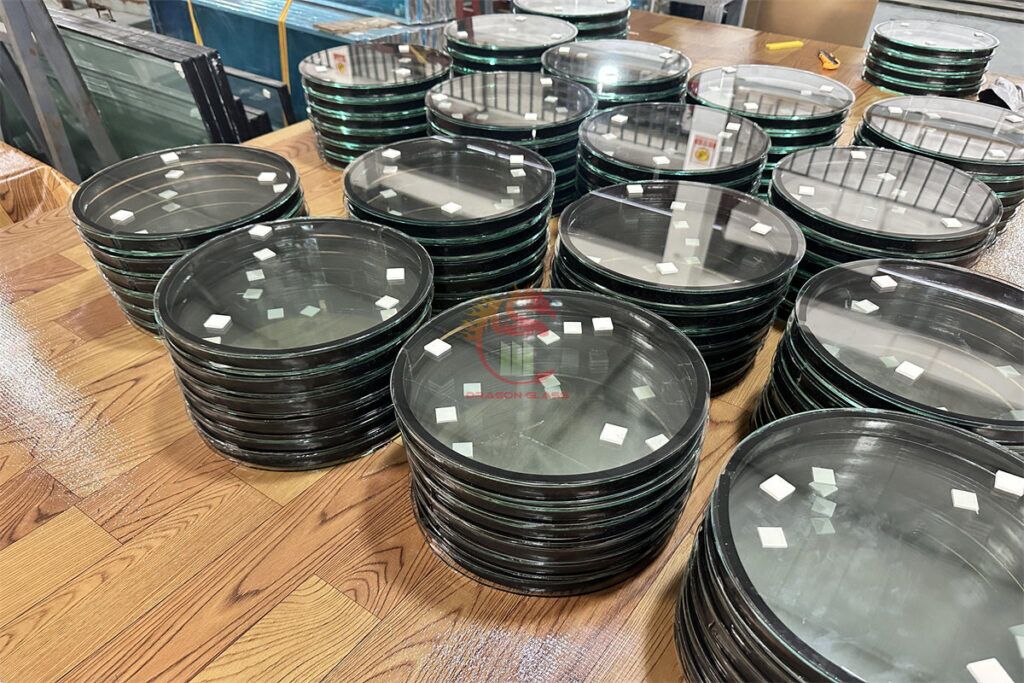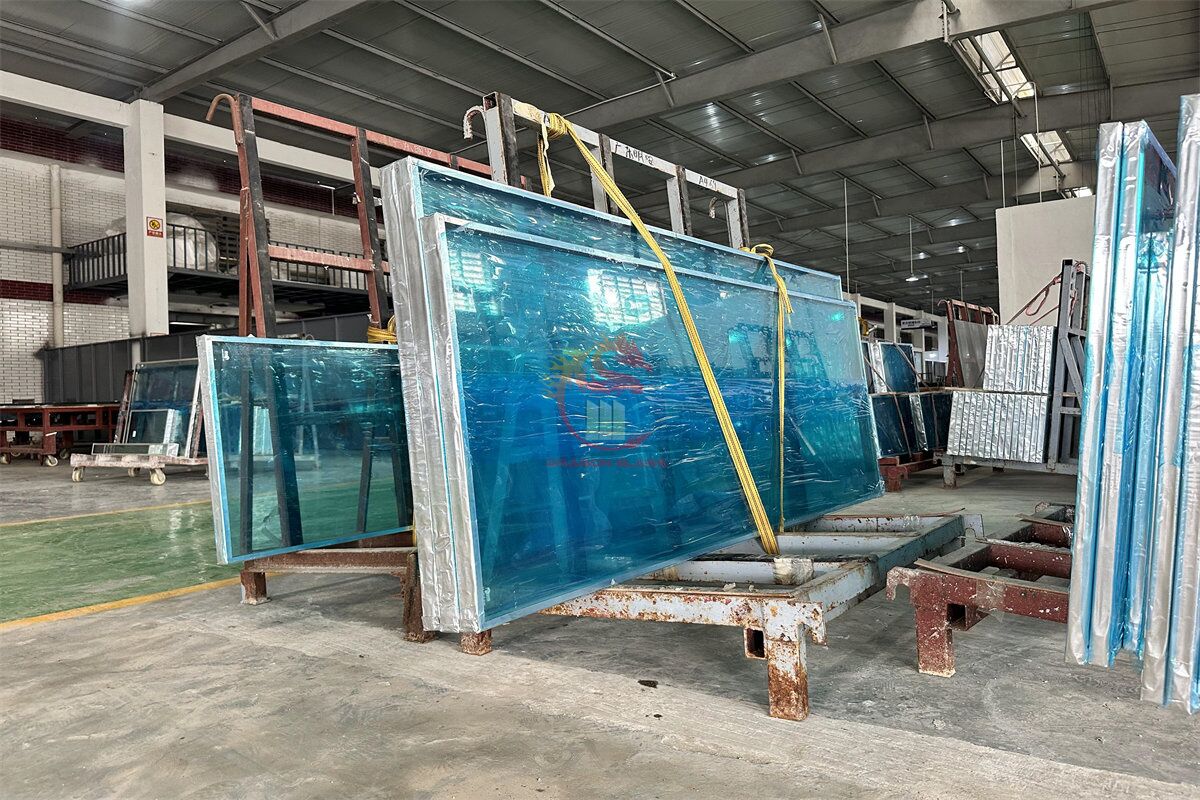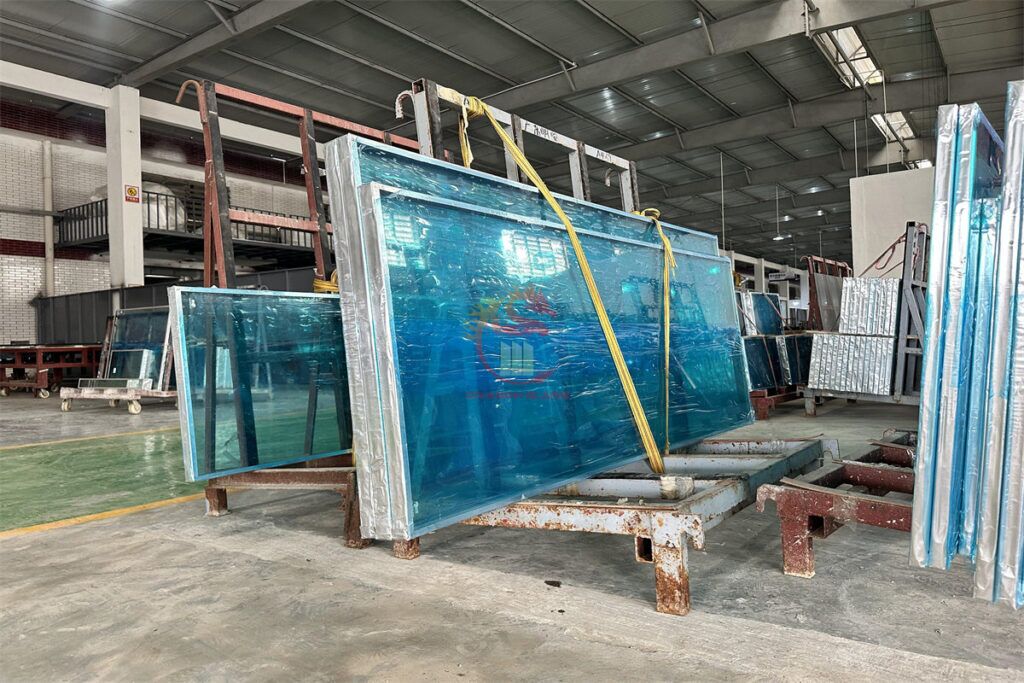 As a professional supplier of hollow fireproof glass, Dragon Glass has unique insights into Insulated glass fireproof glass. We have certifications from the American IGCC and relevant certifications in China, so we can meet all your needs. If you have any inquiries, please feel free to contact us.